VIDEO: Watch BTS' Jin and J-Hope Make Their Own TikTok Dance to 'Life Goes On'
BTS' 'Life Goes On' may not have official dance moves, but Jin and J-Hope had their own interpretation of the lyrics that they showed to fans on TikTok.
J-Hope is known as one of the best dancers in BTS, and Jin even earned recognition as the BTS member "with the best dance moves." But these two idols together, and you have an original dance for the 2020 release, "Life Goes On." 
Here's what we know about the TikTok video from this boy band.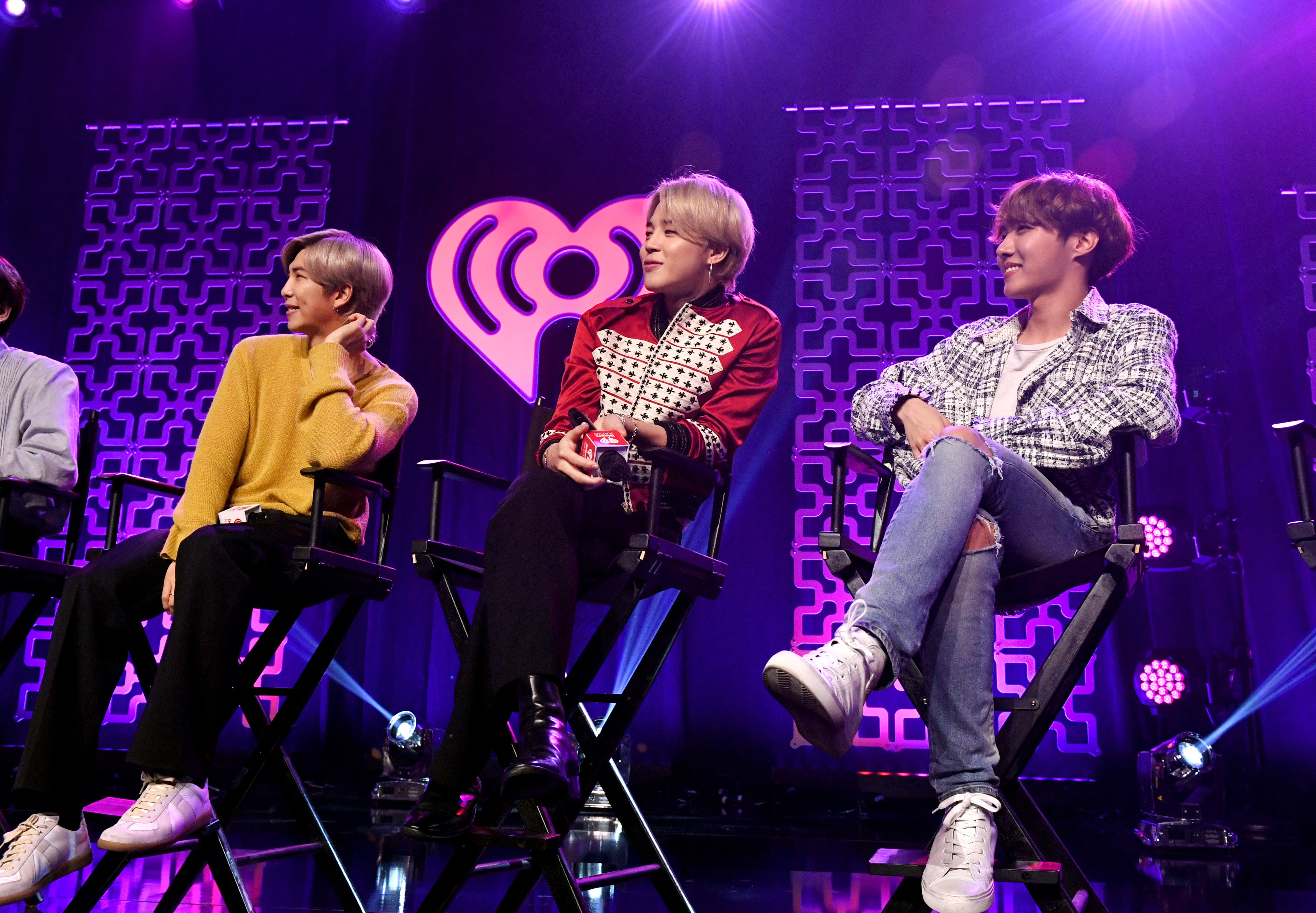 J-Hope and Jin are two BTS performers behind the song 'Life Goes On'
BTS has seven members, each featured on the title track of Be (Deluxe Editon.) That song is "Life Goes On," a song with an original music video co-directed by one signer of the group, Jungkook. 
This song became BTS' second No. 1 Hit on Billboard's Hot 100, with the members performing it during their "MTV Unplugged" segment. Although there isn't an official dance for "Life Goes On," some BTS members took it upon themselves to interpret the song into dance. 
J-Hope and Jin created their own dance for 'Life Goes On'
They may be award-winning dancers, but this group doesn't have an official dance for "Life Goes On." That is, until J-Hope and Jin appeared in a TikTok video.
J-Hope and Jin led ARMYs in their original choreography of "Life Goes On," while emoji explanations appeared across the top of the video. (This dance even featured the members spinning and screaming.) 
Within a matter of months, this post earned over 9 million likes from fans. However, the BTS TikTok account is full of fun dances and challenges featuring the boy band members. They even showcased the iconic moves from the "Dynamite" music video.
Jin is also notorious for translating lyrics literally into his choreography. BTS named Jin the member with the best dance moves during an interview with Time Magazine. As the "main dancer" for BTS, J-Hope is often credited as one of the group's best dancers.
Jin and J-Hope released solo songs with BTS
Although he appears on several BTS songs, like "Life Goes On" and "Boy With Luv," Jin also releases solo songs. In 2020, that included "Abyss," which was posted to YouTube. In conjunction with BTS' albums, Jin performed songs like "Moon" and "Epiphany." 
The singer even had a hand in writing the song "Stay" off of BTS' album, Be (Deluxe Edition.) J-Hope functions as one of the rappers, songwriters, and dancers in BTS, performing songs like "Outro: Ego" and "Just Dance." He also releases solo songs under the same stage name, including the mixtape Hope World.
The "Dynamite" music video is now available on YouTube. Music by BTS, including their recently released album, Map of the Soul: 7, is available for streaming on Spotify, Apple Music, and most major platforms.