Viewers Explain Why They Watch 'Keeping Up with the Kardashians'
Keeping Up with the Kardashians first aired in 2007, and while public outcry indubitably ensued, in equal – or even greater intensity – came fan worship. While many fail to understand why Khloe Kardashian has 94.1 1 million followers on Instagram, others are aware of every move she, and her arguably more famous sisters – make.

The Kardashian-Jenner family may have risen to fame on the back of O.J. Simpson's trial and Kim Kardashian's sex tape; however, they've managed to hold the spotlight due to a strong business sense, especially on behalf of Kris Jenner.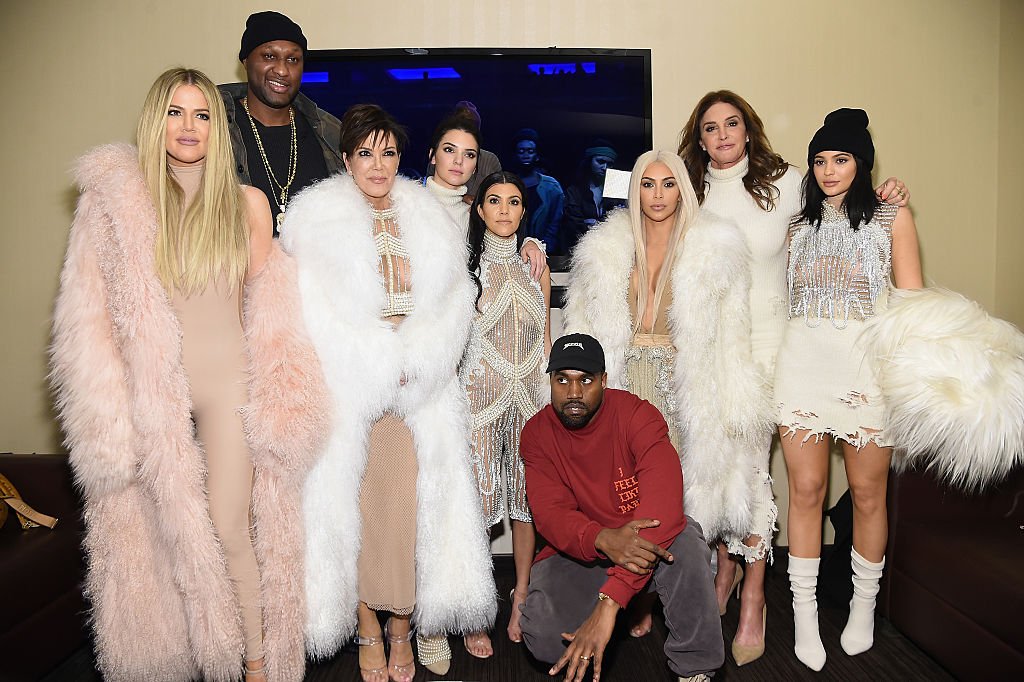 From Kylie's makeup line to Kim Kardashian's marriage with Kanye West, this family is always center stage. Thus, it should come as no surprise that Keeping up with the Kardashians has managed to stay on the air for so many seasons.

Those who watch the show have various reasons for viewing; however, most of the sentiments converge around a few common opinions; the mindless nature of the experience, the family dynamics, and the "intrinsically beautiful" sense of unawareness running through their veins are paramount explanations, as one Reddit user and Keeping up with the Kardashians viewer explains.
'Keeping Up with the Kardashians:' From the amusing Scott Disick to the admirable familial bond

If you scroll through Reddit forums or search for articles relating to this matter, several differing opinions arise; thus, this analysis will attempt to cover the main bases. To get one of the highly specific, yet vital explanations out of the way: many fans watch because of Scott Disick's presence on the show. Feeling that he is quite the crack-up, viewers argue that Disick keeps the show amusing and unpredictable.

Alongside Scott Disick bringing his personal, and quite laughable flair (often as his own expense), to Keeping Up with the Kardashians, why else do people watch? One Reddit user explained:

"Their show is basically like junk food of the mind. I can zone out to it and after a stressful day, it's nice to just focus on something a little silly. I'm also fascinated with their jet setting, rich lives. And how they always look insanely put together at all times. And you can tell they really do love the hell out of each other. I'm envious of the big loyal family bond more than anything else."

The above sentiment is common across those who keep up with the Kardashian family. Despite the show's often mindless nature, their close-knit bond is undeniable, and it's inspiring to see a family remain so close, despite the constant criticisms and falsified scandals associated with fame. They argue and disagree, but the love between each sister is undeniable.

Not many people possess such strong family dynamics; thus, watching the Kardashians creates that envious binge session. Not only are they rich and famous, but they manage all that and remain steadfast confidantes to one another.
Is the Kardashian family surprisingly human and relatable (even Kim), or is it the lap of luxury lifestyle?

One Reddit user and Keeping up with The Kardashians viewer watches because of the humanity inherent to each individual, stating:

"Ok, I'll confess… I've been known to indulge in an episode here and there. Mostly as background noise. They're not unbearable. I was actually surprised the first time I actually watched their show. They're kinda decent human beings. I mean, sure they're vapid as f***, but they're nice enough. I like Kourtney, she's funny."

So, despite the widespread opinion that the Kardashian family lacks any grasp on reality and fails to understand America's socioeconomic culture and classist divide, some fans feel that they manage to be "decent human beings." So, are people simply drawn in by the human nature of celebrities who achieved fame in an atypical fashion?
Do people watch because they're "just like us," but famous – boasting great character flaws and personal hardships, no matter how first-world-problem-esque their issues may seem?

The other common opinion: it's just amazing to see how rich they are and fawn over their lifestyle and possessions. Fame and fortune are attractive, which keeps many viewers coming back for more.