'Vikings': Bjorn Ironside's Fate Is Revealed in New Clip for Season 6B
Fans of History's Vikings now have confirmation about the fate of Bjorn Ironside (Alexander Ludwig) going into the second half of season 6. On Friday, July 24, a few of the main characters in the series took part in an at-home panel for San Diego [email protected] 2020. Deeper insight was also provided about what can be expected in the final episodes. Read on to learn more.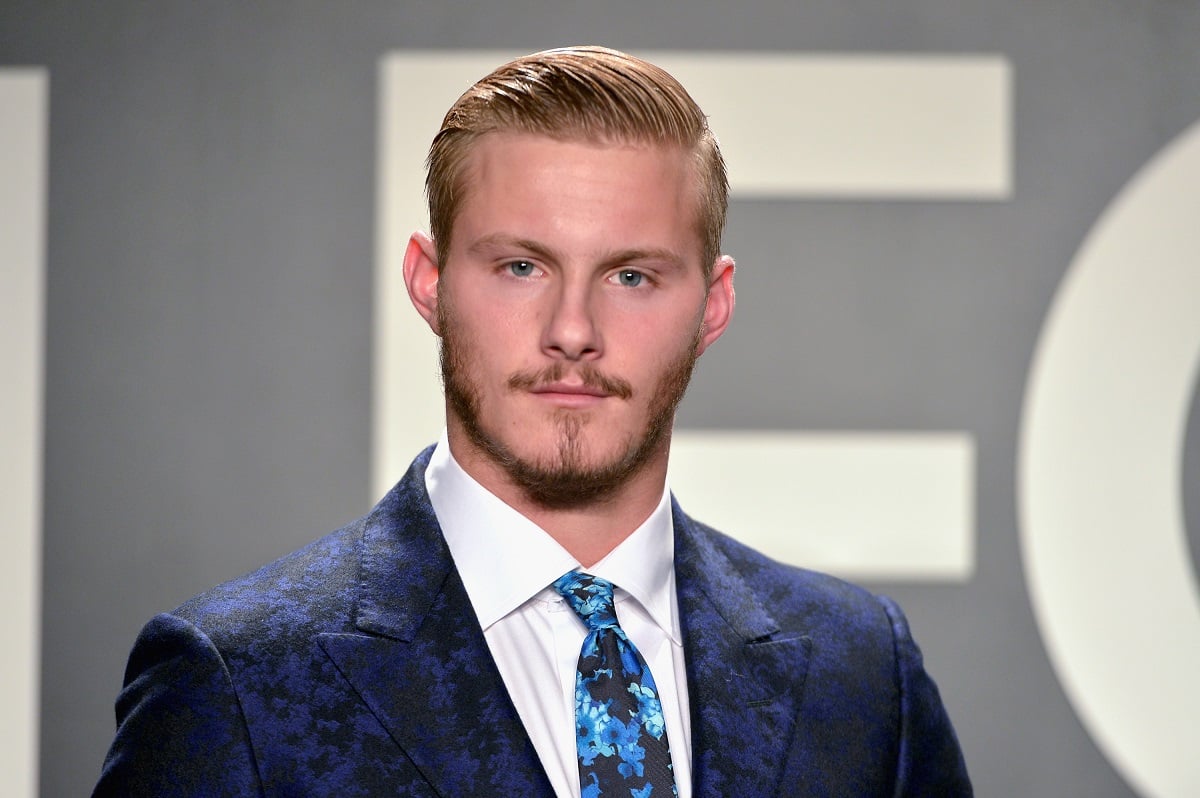 The panel was posted on YouTube for fans to watch at home, and it's called Vikings: A Look Back with The Lothbroks. Many familiar faces took part in the panel, even Travis Fimmel, who played Ragnar Lothbrok. He was accompanied by Katheryn Winnick, who played Lagertha, Alexander Ludwig, who plays Bjorn Ironside, Clive Standen, who plays Rollo, and Jordan Patrick Smith, who plays Ubbe. Michael Hirst, the creator of the hit series, also participated in the panel.
Michael Hirst hinted at the final episodes
During the panel, Michael Hirst was asked by the moderator to give a "hint" about the new season, and he definitely did just that. It sounds like fans will get a satisfying end after all, and that's all we really want out of our favorite show.
"The characters who we all, including me, have grown to love, will all have their fates decided," Hirst says. "Whether they live or die, is of course in the hands of the gods, although I had a hand in it too. I think the conclusion of the saga is deeply satisfying. A proper and meaningful ending, and I hope all our fans will feel the same way. I tried to do justice to all my characters, and I hope I succeeded."
Bjorn Ironside's fate is revealed in new clip for season 6B
At the very end of the panel, fans were able to see a new clip for season 6B, and the information it provides couldn't be more crucial. Fans have been wondering about the fate of Bjorn Ironside since the season 6 mid-season finale. While fighting the Rus Vikings, it appears that Bjorn is stabbed by Ivar (Alex Høgh Andersen), his brother. It's been a source of immense discussion from fans who reason that Ivar was in a totally different place during the battle, and couldn't have been the one to deal Bjorn the blow.
When fans last saw Bjorn, he was laying on the beach from a serious wound. Some fans thought it was all in Bjorn's head, and that he was anticipating his brother's battle moves ahead of time. However, the new clip confirms Bjorn is still alive. Ivar and his brother Hvitserk (Marco Ilsø) sit at the head of the great Rus army alongside Prince Oleg (Danila Kozlovsky).
Suddenly, Bjorn rides out on his horse alone, possibly hurt. It's unclear if this encounter happens after the fight, but something is wrong with Bjorn in the clip. It's possible that it's from his wound, but somehow he still managed to ride out to meet Ivar.
Fans now know that Bjorn lives to see another day, but for how long? Will he be able to fight if he's hurt? We'll keep you updated on everything as we learn it. Season 6B can't get here fast enough.