'Vikings': Fans Choose Between the Villains: Jarl Borg and King Horik: 'King Horik Is More Like King Horrible'
In the history of the show Vikings, there are a number of characters one could consider as villains. Two of those are Jarl Borg (Thorbjørn Harr) and King Horik (Donal Logue). Fans recently chose between the two of them in a revealing post on Reddit.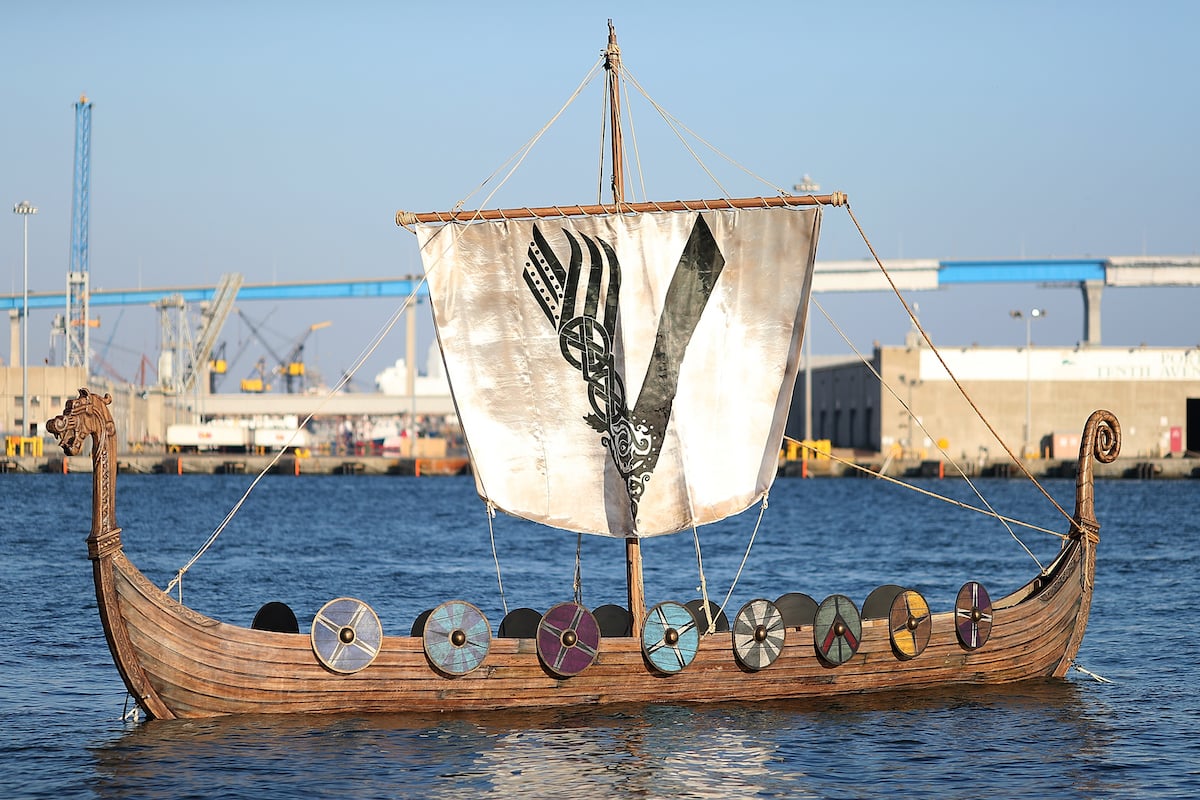 Jarl Borg and King Horik in 'Vikings'
Jarl Borg is a Jarl in Götaland that Ragnar Lothbrok (Travis Fimmel), the main character, meets in season 1 while negotiating on behalf of Horik about some disputed land. The two rulers eventually come to an agreement after fighting. But when the time comes to raid together, Horik changes his mind and has Ragnar be the messenger. Borg decides to take Kattegat when Ragnar and Horik are raiding to get revenge on Ragnar. It also has to do with opportunity as Kattegat is left undefended. Ragnar's family is forced to run for their lives. Ragnar returns upon hearing the news, finding his family and together with his ex-wife, Lagertha (Katheryn Winnick), and his son, Bjorn (Alexander Ludwig), they defeat Borg in battle, taking Kattegat back. Ragnar kills Borg by blood eagle when Borg comes to Kattegat after Horik changes his mind about raiding with him.
King Horik, who rules Denmark, is an ally of Ragnar's at first. Horik starts putting a plan together to kill Ragnar and his family. But Ragnar is a step ahead of him. Horik speaks to Floki (Gustaf Skarsgård) and Siggy (Jessalyn Gilsig), who are close to Ragnar and his family, trying to get them to kill members of Ragnar's family, but they warn Ragnar about it. When the time comes, Ragnar and Horik's warriors fight, but Ragnar in the winner. In the great hall, the main characters meet when Horik thinks he's going to kill Ragnar. His warriors are killed, and Lagertha, Bjorn, and Torstein (Jefferson Hall) take shots at Horik. But Ragnar is the one to kill him. From then on, he's considered the King of Kattegat.
Fans choose between the villains: Jarl Borg and King Horik
RELATED: 'Vikings': Fans Weigh in on Which of Ragnar Lothbrok's Looks They 'Like Better'
On September 14, 2021, a fan posted on Reddit titled, "[No spoilers]." There are two pictures together of Borg on the left and Horik on the right. "Jarl Borg or Horik," the image also asks. Fans weighed in with their thoughts on the matter. Some fans may have mentioned Horik, but Borg was actually chosen by fans hands down, and Horik wasn't.
One fan chose Borg, and they point out Horik actually "betrayed" Ragnar, who was supposed to be his ally. Horik would have killed Ragnar and his family if he had gotten his way.
"Jarl Borg," they said. "King Horik was worse who betrayed Ragnar many times even to a point where he plotted to kill Ragnar's family."
Another fan chose Jarl Borg over King Horik
Another fan also chose Jarl Borg, pointing out that Horik is the main reason Borg went after Ragnar's home of Kattegat. If he had been allowed to go raiding with Horik and Ragnar, things could have turned out a lot differently.
"Borg for sure, Horik was just an insecure, power-hungry, backstabbing a******," a fan said. "And he was also the reason that Borg became so aggressive toward Ragnar."
Yet another fan chose Borg, bringing up facts about Horik. "Jarl Borg," they said. "King Horik is more like King Horrible. Couldn't make up his mind or keep his word."
"I'd go with Borg," a fan admitted. "He's not as slimy as Horik."
While another fan wouldn't choose either Borg or Horik. "Neither 🤷🏻‍♀️😂," they said.
When it comes down to it, fans chose Jarl Borg over King Horik in a post on Reddit about Vikings.