'Vikings': Fans React to a Meme Involving Lagertha, Aslaug, and Athelstan: 'I Laughed Way Too Hard at This'
In the series Vikings, Ragnar Lothbrok (Travis Fimmel), the main character, has two main women in his life, Lagertha (Katheryn Winnick) and Aslaug (Alyssa Sutherland). But arguably the person he's closest to is Athelstan (George Blagden). Fans recently reacted to a meme involving Lagertha, Aslaug, and Athelstan. We have all the details to know.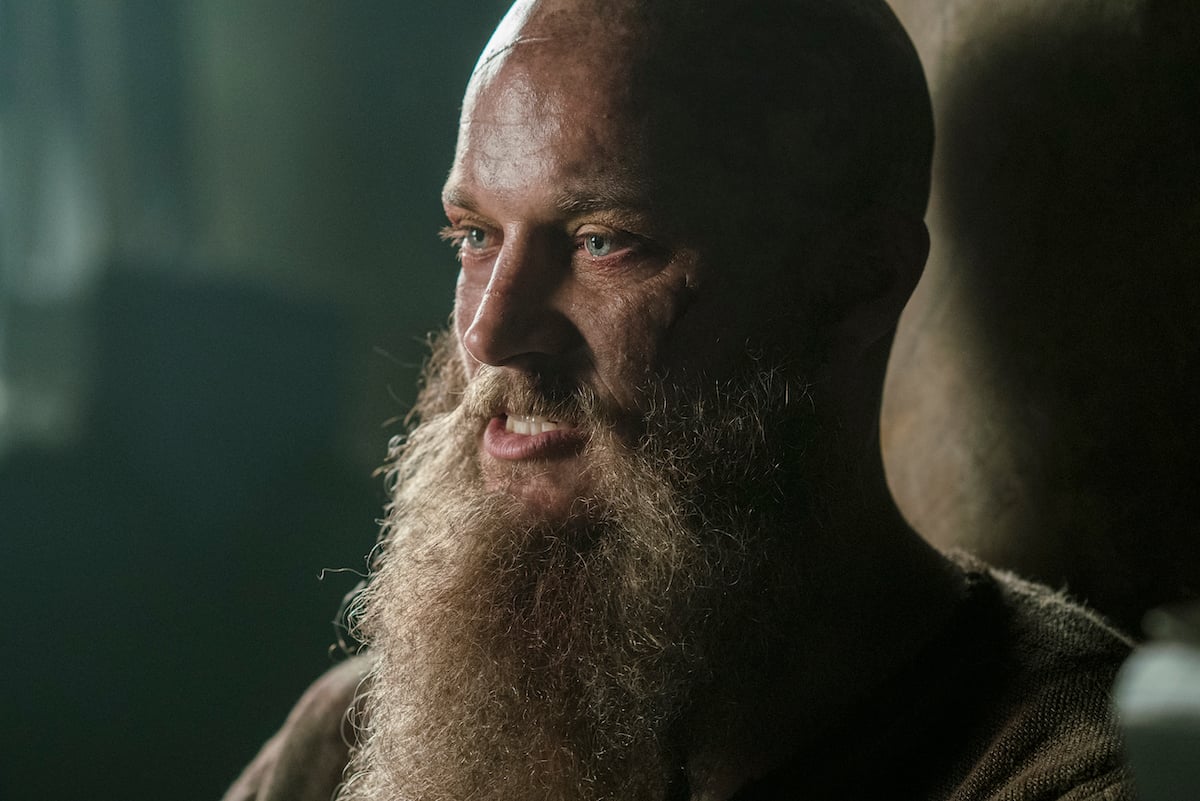 Ragnar Lothbrok, Lagertha, Aslaug, and Athelstan in 'Vikings'
Ragnar's first wife is Lagertha, and the two are very much in love. She gives him two children, but when she has a miscarriage, Ragnar wonders who will have the many sons he was promised in a prophecy. He cheats on his wife with Princess Aslaug, getting her pregnant. When she comes calling months later and heavily pregnant, Ragnar tells Lagertha to "accept" her, but she can't, and Lagertha divorces Ragnar. Ragnar and Aslaug get married and have four sons together, but Ragnar still loves Lagertha and always will. Aslaug on the other hand loves her husband, although that feeling wanes over time. But Ragnar's feelings for Aslaug are a little less clear.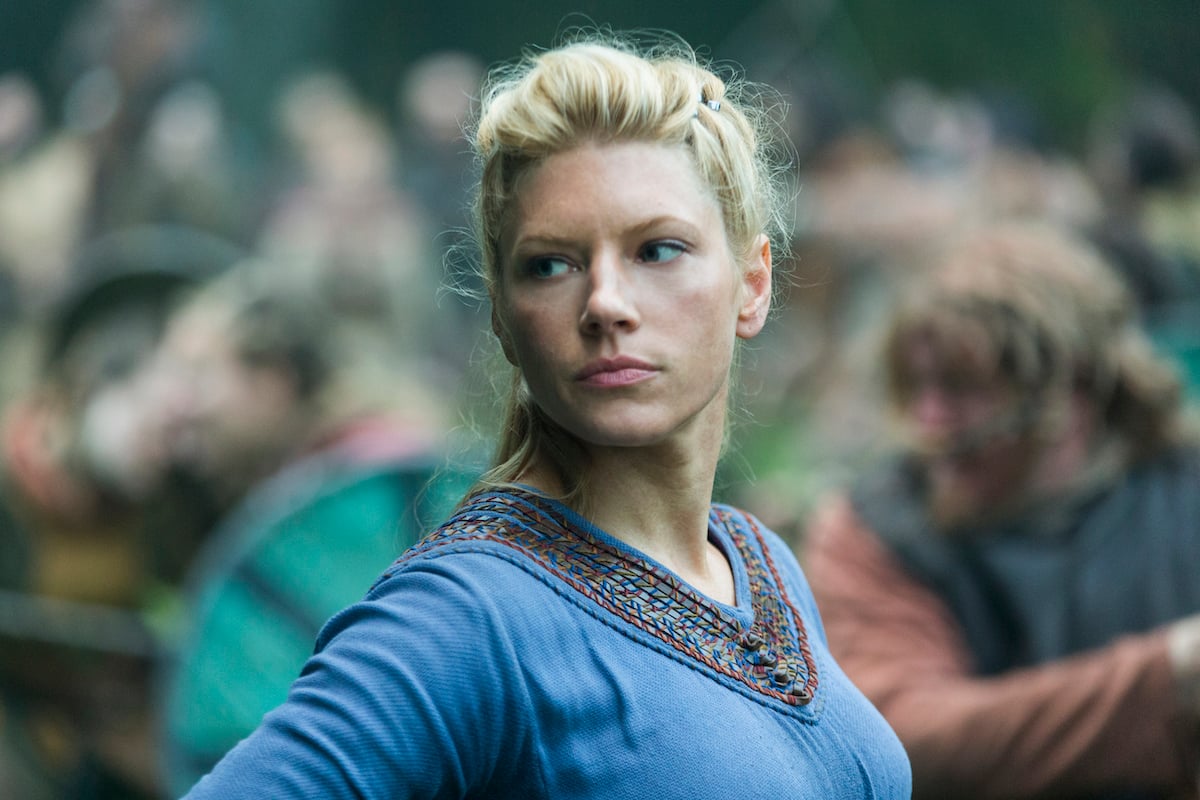 Ragnar abducts Athelstan, a former Saxon monk, and takes him as a slave. But the two become inseparable friends and teach each other many things. Ragnar even admits that he loves Athelstan, who has become a Viking caught between his former world and religion and his new life. Ragnar seems to truly appreciate Athelstan, who is his greatest friend and the only person he can trust. But Athelstan is killed by Floki (Gustaf Skarsgård) in a shocking turn of events, and it's a death Ragnar never truly gets over. Their bond was undeniable, and it's sad when it ends.
The events of the series can definitely make viewers question who Ragnar truly loved the most.
Fans react to a meme involving Lagertha, Aslaug, and Athelstan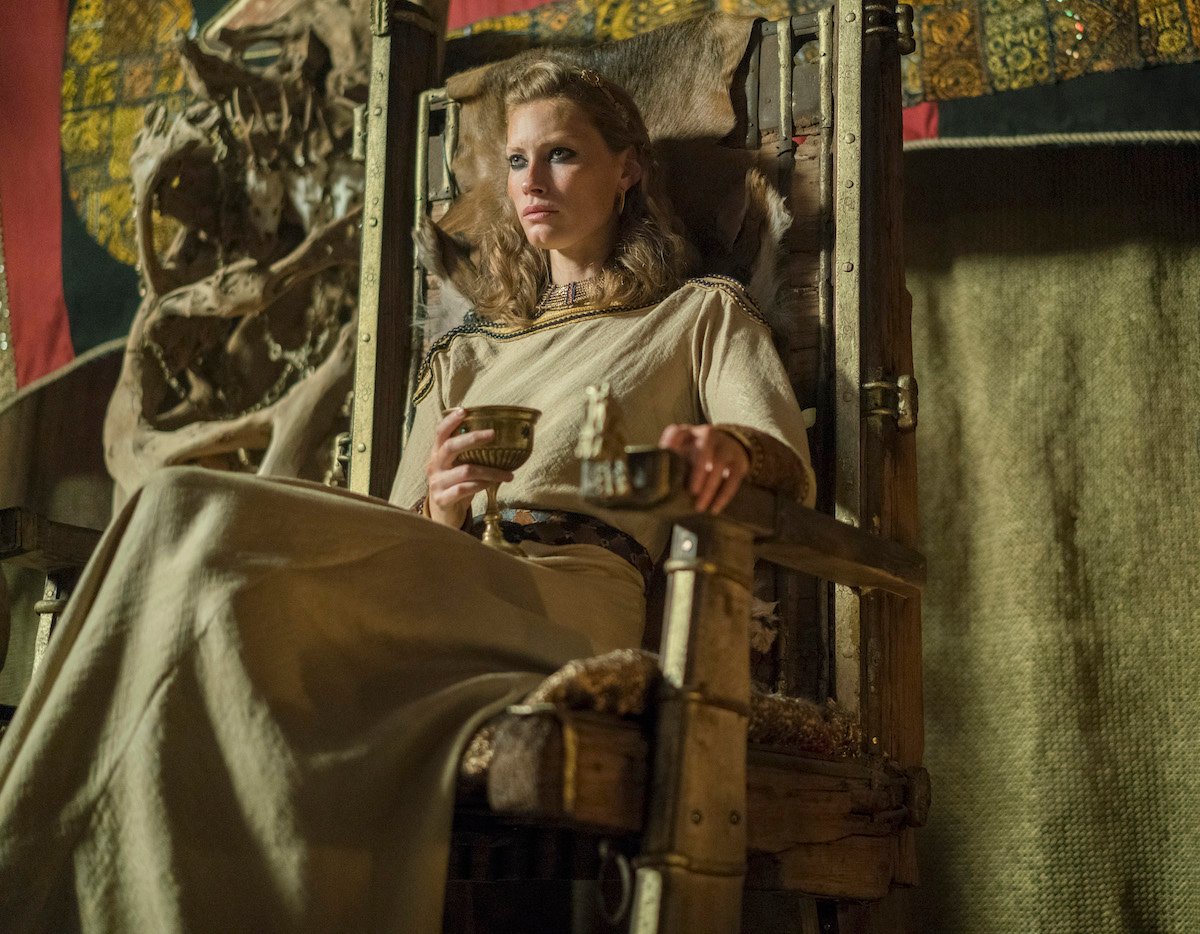 On Aug 2, 2021, a fan posted a meme on Reddit titling the post, "[No spoilers]." The image shows Lagertha in the upper left corner with the words, "Ragnar loves me…" Next, in the upper right corner is an image of Aslaug with the words, "Ragnar loves me…" But at the bottom of the meme is a black and white photo of Athelstan smiling with the words, "Ahahahahahahaha."
Of course, fans have their own reactions to the post. One fan made a comment mentioning Ragnar, Athelstan, and Floki. "Ragnar and Athelstan together: happy noises, Floki: angry noises," they said.
One fan doesn't think Ragnar really "loved Aslaug" to begin with. "I don't think he ever loved Aslaug, he just loved that she could give him sons," they said.
Another fan thinks Lagertha might have been Ragnar's "first love," but Athelstan "will always be first." "Lagertha was his first love, but [Athelstan] will always be first in Ragnar's heart," they said.
"I laughed way too hard at this 😂," a fan said about the meme.
Commenting on another comment, a fan added, "He actually loved Athelstan beyond anything."
It's always nice to see memes like the one shared. It has a way of taking you back to the earlier episodes of Vikings. Ragnar certainly loved Athelstan, he even told him he did. Their friendship changed Ragnar forever despite his relationships with Lagertha and Aslaug.