'Vikings': Fans Reveal Their Favorite 'Male Character Besides Ragnar and His Sons': 'I Gotta Say, if the Show Was a Competition, Rollo Won'
The popular series Vikings may be over, but it's still a watchable series for fans, who have been known to talk about the show on social media. Fans recently weighed in on their favorite "male character." However, a stipulation is it can't be Ragnar (Travis Fimmel) or his sons, the main characters. We have the details of who fans chose.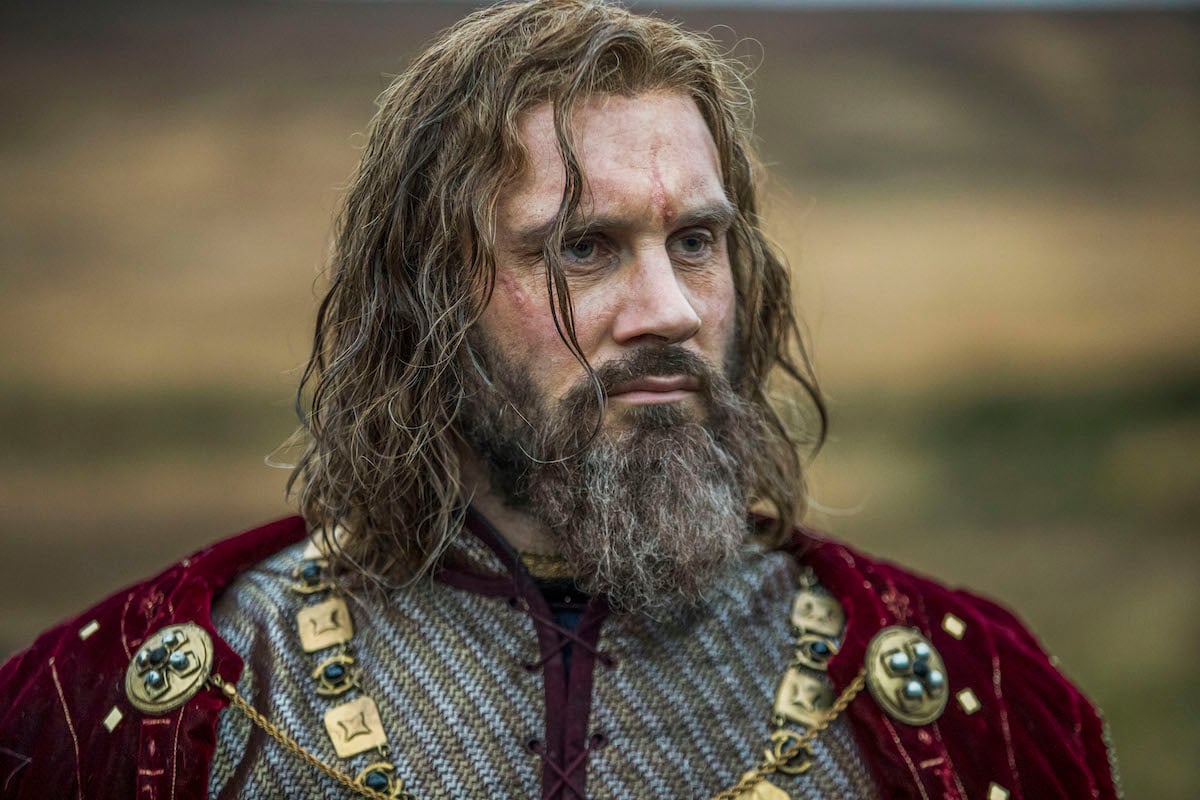 'Vikings' fans reveal their favorite 'male character besides Ragnar and his sons'
On April 6, 2021, a fan on Reddit made a post and poll titled, "[NO SPOILERS] Favorite Vikings male character besides Ragnar and his sons?" The fan continued in the post, "I have only 6 options, so I tried to include those more important and put Halfdan and Harald together since they are brothers. Share your vote in the comments or who If your favorite is someone who is not in the poll :) All great characters but I am voting for Aethelwulf, loved his complexity."
The poll included the options of Floki (Gustaf Skarsgård), Rollo (Clive Standen), King Harald (Peter Franzén) or Halfdan (Jasper Pääkkönen), King Ecbert (Linus Roache), Aethelwulf (Moe Dunford), and Athelstan (George Blagden). Over 2,600 people participated in the poll, and the results speak for themselves.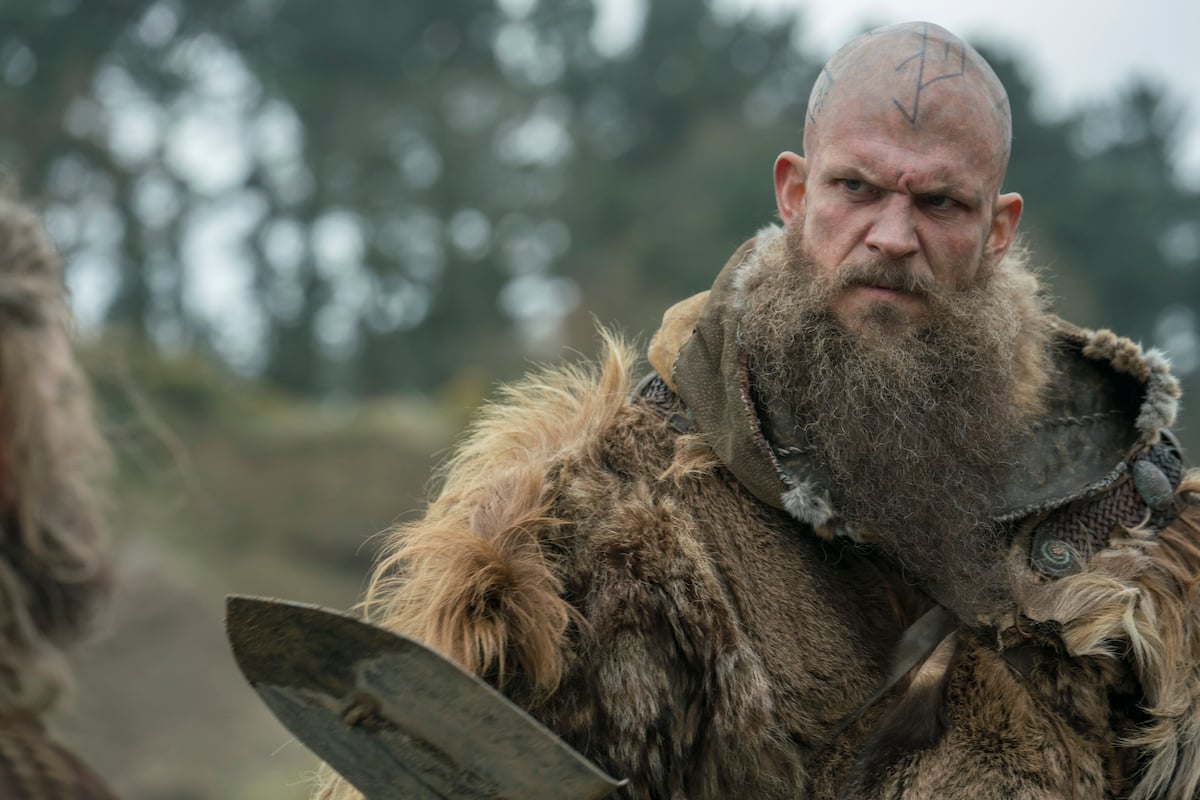 Floki is the clear winner with 1,100 votes. He's the only option to break 1,000, so it's clear fans love the character. Next in second place is Athelstan with 471 votes. Trailing not far behind is Ecbert with 434 votes. Next comes Rollo with 287 votes. The brothers Harald and Halfdan have 245 votes, and Aethelwulf only has 65 votes.
Fans commented with their opinions
Some fans chose to comment with their own thoughts as well. Opinions are all over the place, but Rollo was mentioned the most as an answer. He became a powerful man by betraying his own brother. He ended up the Duke of Normandy in the end, marrying a Princess and changing his life forever.
"I gotta say, if the show was a competition, Rollo won," a fan said.
Another calls the character "the most fun to watch," and they can't be the only ones who feel that way. "C'mon but Rollo was the most fun to watch," they said. "Awesome fighting style, cool personality, I was always glad when he was on screen."
Some fans mentioned Floki the boat builder who was one of Ragnar Lothbrok's greatest friends. He changes a lot over the course of the series, but he'll always be remembered as a unique individual, making it all the way to the Golden Land at the end of the series.
"So many great characters to choose from. But gotta go with Floki," a fan said.
A fan calls King Harald and Halfdan 'epic'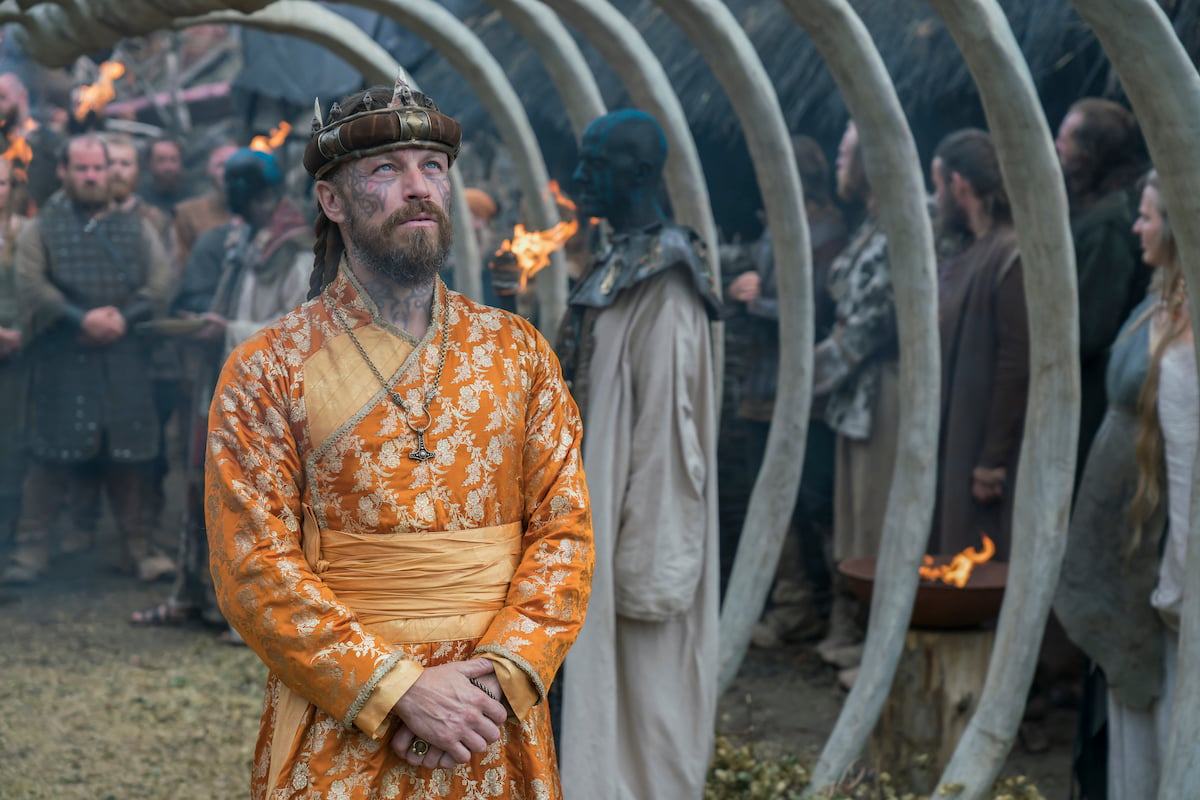 Halfdan, the brother of King Harald Finehair and once good friend to Bjorn (Alexander Ludwig), was also named in the comments along with his brother at times too.
"Ain't nobody gonna comment on how epic was actually Halfdan?" a fan asked.
One fan calls the unforgettable brothers "epic." "Harald and Halfdan were epic," they said. "Wish we got to see more of them before arriving in Kattegat."
1 fan calls King Ecbert 'such a great character'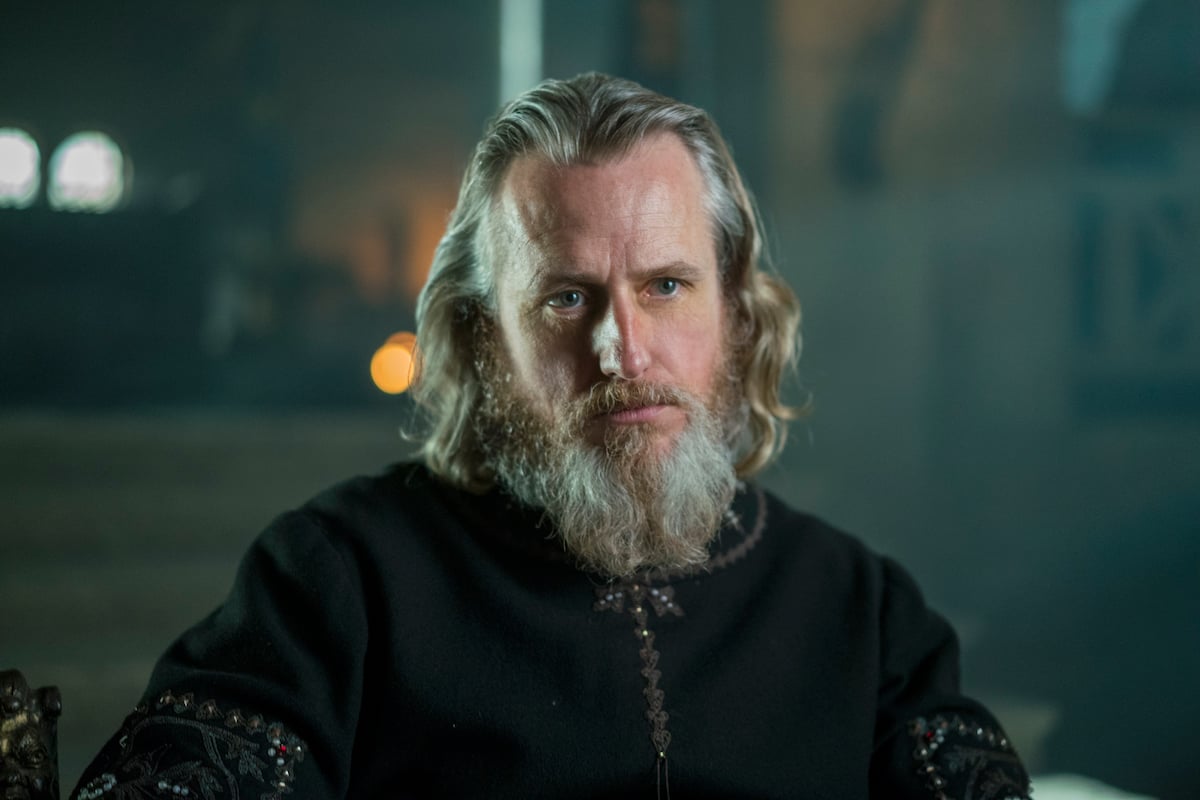 King Ecbert of Wessex, an intelligent character, was also included in the comments by fans. He was a complex man that always left viewers wanting more screen time with him. His relationship with Ragnar was unforgettable as well.
"Man, Ecbert is such a great character!" a fan said. "His charming, yet manipulative character is so well-written. Love the actor for him, definitely one of the best actors I've watched."
A fan 'voted for Aethelwulf'
Aethelwulf, the son to Ecbert, was of course named as well. He became the King of Wessex after his father, but had an allergic reaction to a bee sting, which proved fatal.
"I voted for Aethelwulf because even though I couldn't stand him at the beginning, I came to like him a lot at the end," the fan admitted.
1 fan says 'when Athelstan died the show lost something'
Athelstan, a former monk who became a Viking, and the greatest friend of Ragnar's life, was also named. He was a conflicted individual who taught Ragnar many things. He's viciously killed by Floki in season 3.
"Athelstan and Ragnar were truly the pillars of the show, I always viewed them as two main characters," a fan added. "When Athelstan died the show lost something."
Other characters were also named, including Bishop Heahmund (Jonathan Rhys Meyers), Alfred (Ferdia Walsh-Peelo), and Olaf (Steven Berkoff).
Fans of the show Vikings have varying opinions about who their favorite "male character" is not including Ragnar and his sons, but Floki won the poll by a landslide.