'Vikings': Fans Reveal Who They 'Wish Would've Made It to the End'
Fans of 'Vikings' recently weighed in on who they 'wish would've made it to the end.' Opinions are all over the place.
In the hit series Vikings, there are a number of characters who didn't make it to the final episode of the series. Many of them died before the series' conclusion, and fans of the series recently weighed in on who they "wish would've made it to the end."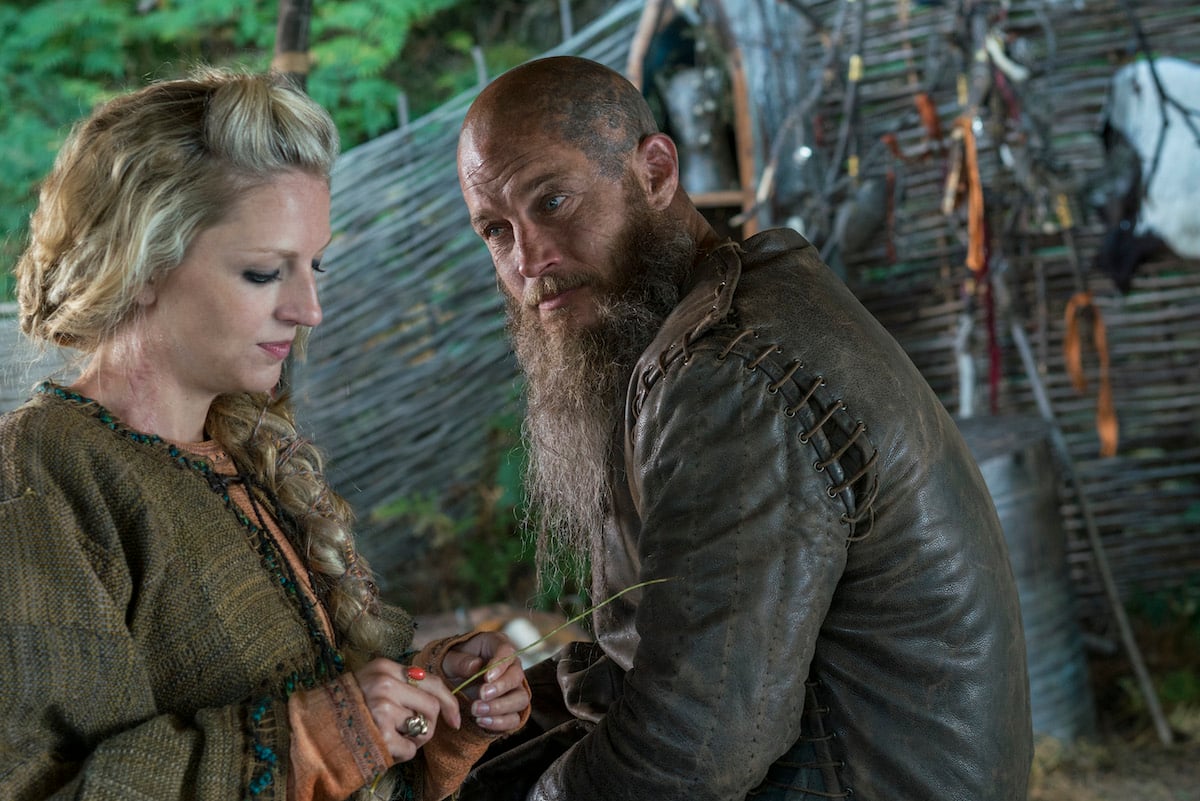 'Vikings' fans reveal who they 'wish would've made it to the end'
On August 30, 2021, a fan on Reddit wrote a post titled, "[SPOILERS] Throughout the show we've seen a lot of good/cool people die. Who do you wish would've made it to the end, and why?" Fans didn't hold back, and many decided to share their opinions in the comments. 
Ragnar Lothbrok (Travis Fimmel) and Lagertha's (Katheryn Winnick) daughter, Gyda (Ruby O'Leary), was named the most. She is also the sister of Bjorn Ironside (Alexander Ludwig). She died from a plague in season 1, and her death was a hard one for fans to come to terms with.
"Bjorn's sister, she should have taken over in the end instead of Ingrid," a fan weighed in.
One fan includes Gyda as well, mentioning how "cool" it wouldn't been to watch Gyda age and become a shield-maiden.
"I think it would've been cool to see Bjorn's sister Gyda grow up to be a bad— shield-maiden like her mom," the fan added. "And would've loved to see how she would've gotten along with her half-brothers."
1 fan chose Gyda along with her brother's daughter, Siggy
Some fans mentioned Bjorn Ironside's daughter, Siggy, who died as a child. It's implied that no one is really taking care of Siggy at the time, and she's later found dead in a stream. One fan chose Siggy along with Gyda as well.
"Bjorn's sister Gyda and his first daughter Siggy," a fan said.
1 fan says, 'Siggy had a great redemption arc'
Some fans included Bjorn's daughter's namesake, Siggy (Jessalyn Gilsig). She was once Earl Haraldson's (Gabriel Byrne) wife, and she became a good friend to Lagertha and was the lover of Rollo (Clive Standen). She died under mysterious circumstances after helping save Ragnar's sons from falling through a frozen lake. She takes her hands off the sides of the ice and falls back into the water to her death after staring at Harbard (Kevin Durand).
"Siggy had a great redemption arc where she went from a spoiled Jarl's wife to a helpful member of the community," a fan said. "It would have been nice to see her make it to the end as well."
A fan named Helga as their choice
Floki's (Gustaf Skarsgård) wife, Helga (Maude Hirst) was also named. She was a good-natured character who was loyal to her husband. She is killed by a girl she abducts in season 4B.
"Helga," a fan said. "It's a shame that her character had to go in the direction she did in S4. I get why they made the decision to kill her off, but still, it's sad."
Other beloved characters named include Arne (Tadhg Murphy), Torstein (Jefferson Hall), Halfdan (Jasper Pääkkönen), King Ecbert (Linus Roache), Eric (Vladimir Kulich), Sigurd (David Lindström), Leif (Diarmaid Murtagh) along with his father, Queen Kwenthrith (Amy Bailey), Jarl Borg (Thorbjørn Harr), Astrid (Josefin Asplund), and even Ragnar himself.
Fans of Vikings have varying opinions when it comes to characters they "wish would've made it to the end."