'Vikings': Fans Weigh in on Which Character They 'Think Deserved More Screen Time/Lines': 'Gyda of Course'
The popular series Vikings may be over, but fans have still been known to discuss the show on social media. In a recent Reddit poll, fans revealed which character they "think deserved more screen time/lines." There are a number of characters that could have been given more lines and time on the screen, and fans of course have their favorites.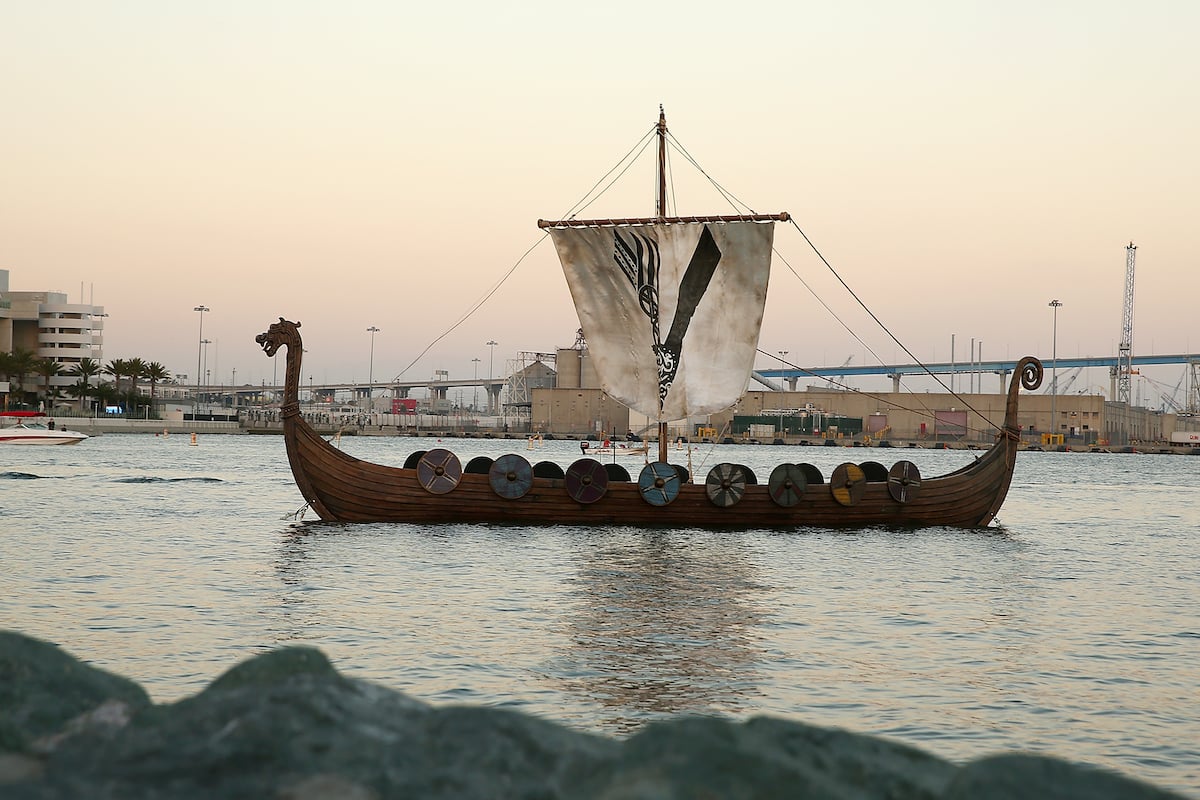 'Vikings' fans reveal which character they 'think deserved more screen time/lines'
On April 14, 2021, a fan on Reddit posted a title, "[No spoilers] Which of these characters do you think deserved more screen time/lines?" The fan continued, "I know these are some weird character choices, but I still want to know your opinions."
The options are Torstein (Jefferson Hall), Kwenthrith (Amy Bailey), Emperor Charles (Lothaire Bluteau), Count Odo (Owen Roe), Gyda (Ruby O'Leary), and Sinric (Frankie McCafferty). 471 people took part in the poll, and the results speak for themselves. Torstein is the only one to gain more than 200 votes. He has 222 – making him the winner. From there, we have Gyda with 116 votes. Kwenthrith comes in third with 78 votes. Sinric has 29, Charles has 14, and Odo has 12 votes.
Fans will recall that Torstein is a good friend to Ragnar Lothbrok (Travis Fimmel). He's a loyal Viking warrior that meets his end in season 3. Kwenthrith becomes the Queen of Mercia with the help of Wessex and the Vikings. She is killed by Judith in a shocking turn of events. Charles is the emperor of Francia. He's timid and under attack by the Vikings on more than one occasion. Odo is a count scheming for power who serves Charles protecting Paris until his death when he's whipped to death by Roland (Huw Parmenter). Gyda was the daughter of Ragnar and Lagertha (Katheryn Winnick). She dies from a plague that comes to Kattegat in season 1. Sinric is a wanderer who has traveled far and wide. He has assisted the Vikings before.
Fans commented with their thoughts as well
Gyda was mentioned the most in the comments, and it's clear to see why. She was just a girl when she lost her life, and the possibilities with other storylines for her would have been endless. We could have seen her grow up amongst her family.
One fan is "still salty" about it. "It's almost been a decade, and I'm still salty about them just killing Gyda off like that," they said. "I mean, I get it, but still…"
Another fan simply says, "Gyda of course."
A fan admits to voting for Kwenthrith in the poll. She was definitely a unique character that could have been involved in so much more had she lived. She was even pregnant with Prince Aethelwulf's (Moe Dunford) child at the time of her murder, so who knows how that would have played out? The fan also references Charles as well.
"Torstein or Gyda are probably going to win the poll but, I vote for Kwenthrith," the fan said. "She was one of the most charismatic and interesting characters of the whole show imo. Emperor Charles was also very underrated and played by a fantastic actor."
Another fan even named Sinric in the comments as well. Although Torstein won the poll, Gyda was named the most in the comments in regards to which character fans "think deserved more screen time/lines" in Vikings.