'Vikings': Fans Wonder If Season 6B Will Be Delayed
History's Vikings can't come back soon enough for eager fans. The highly anticipated final season is expected to be debuting sometime before the end of the year, although nothing has been confirmed. However, there was a preview clip of the upcoming season for San Diego [email protected] 2020. Since then, nothing new has surfaced about the episodes, or when we can expect to see the final season.
What happened in the mid-season finale of 'Vikings'?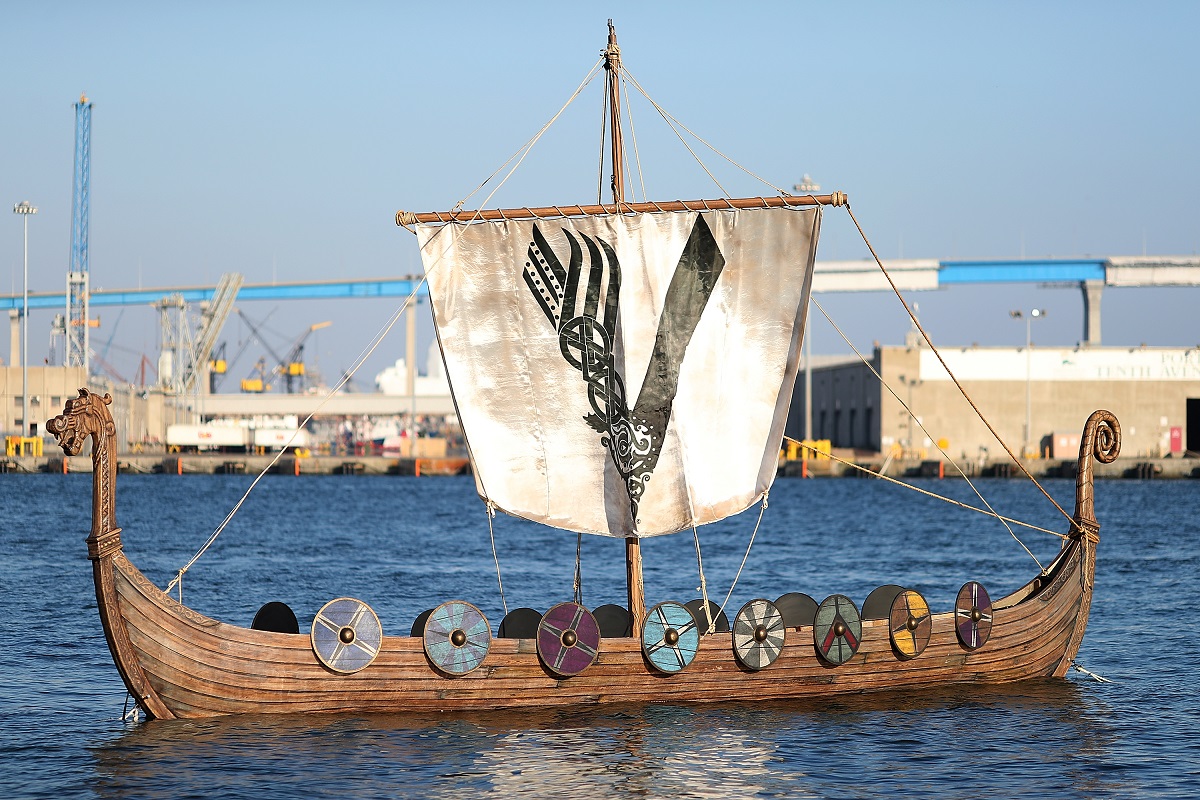 Considering the major cliffhanger that the series left us with, we need to know how the battle between the Vikings and the Rus Vikings will play out. Ivar (Alex Høgh Andersen) allies himself with the Rus as they invade Scandinavia with Prince Oleg (Danila Kozlovsky) at the helm. Oleg plans to conquer and put Ivar on the throne as a puppet king. Hvitserk (Marco Ilsø) has joined Ivar as well in a battle against their brother, Bjorn Ironside (Alexander Ludwig).
Bjorn, the oldest of Ragnar Lothbrok's (Travis Fimmel) sons, tries to fight to save his homeland. However, when he's fighting on the beach mid-battle, he appears to be stabbed by Ivar, who is somewhere else at the time.
When will new episodes air?
With not a lot of information to go on, fans look to the past to determine when they might see the last episodes. Season 6 was released on December 4, 2019, and lasted until February 5, 2020. According to ScreenRant, new episodes could come closer to the end of the year if things stick to the usual pattern of release. As it's already pretty close to the end of 2020, fans are obviously concerned about what this could mean.
A new clip shows Bjorn Ironside's fate
During San Diego [email protected] 2020, fans were treated with a new clip of the upcoming season. In it, Bjorn Ironside can be seen on his horse possibly hurt, as Ivar and Hvitserk look on with the Rus army. It appears Bjorn survives his injury from the mid-season finale. Of course, it's unclear if this all happens after the battle on the beach or if it might be out of sequence, but something seems to be wrong with Bjorn in the clip. Is he wounded? Will he survive? Fans are eager for answers.
Fans wonder if season 6B will be delayed
With no word yet on an official date for the final episodes, fans speculate whether or not season 6B is going to be delayed. There are numerous posts on Reddit with fans discussing the possibilities of a release date. One fan thinks they may be "holding it" and are not going to release it just yet.
Another thinks it won't arrive until next year. "Not even a trailer dropped by now…. It might be next year we will see the part 2…. I feel it," they said.
In another post on Reddit, a fan says their "biggest fear" is the series being delayed until next year. "My biggest fear would be the delay of the 6B to 2021…," the fan said.
A fan seems to agree on a 2021 release date for the series. "Vikings are terrible in marketing per usual… but something is definitely odd, the trailer should have dropped with the date already. Show is probably gonna get delayed to early 2021…," they speculate.
One fan agrees that there should have been a new trailer at this point. "Yes I know there should be a trailer by now and a release date but still nothing. Kinda sad 'cause it's the last season, yet still no marketing," a fan said.
In another post, fans voted on when the show will return. 159 people voted, with 85 saying it will premiere in 2021, and 74 saying 2020. "I hope it's not 2021, there is no point," a fan commented. "But it could be because there is still no trailer or release date."
In yet another conversation on Reddit, fans are wondering what's up. "November is here and still nothing," a fan wrote. "My hopes are falling apart for December. It's unfair that they don't at least show something to prove they didn't forget us."
Someone else thinks it will be delayed as well. "At least say it's delayed because we know it is," a fan said.
It's pretty clear that many fans think season 6B of Vikings will be delayed. We'll have to wait and see what actually happens.