'Vikings': George Blagden Just Shared an Image That Includes Athelstan's Personal Items
The hit series Vikings might be over, but fans can still appreciate the show for what it was. Many fans enjoy rewatching episodes, and a fan-favorite character is certainly Athelstan (George Blagden), a former monk who becomes a Viking at one point.
George Blagden, the actor who plays Athelstan, recently shared an image that includes some of Athelstan's personal items that fans will want to see.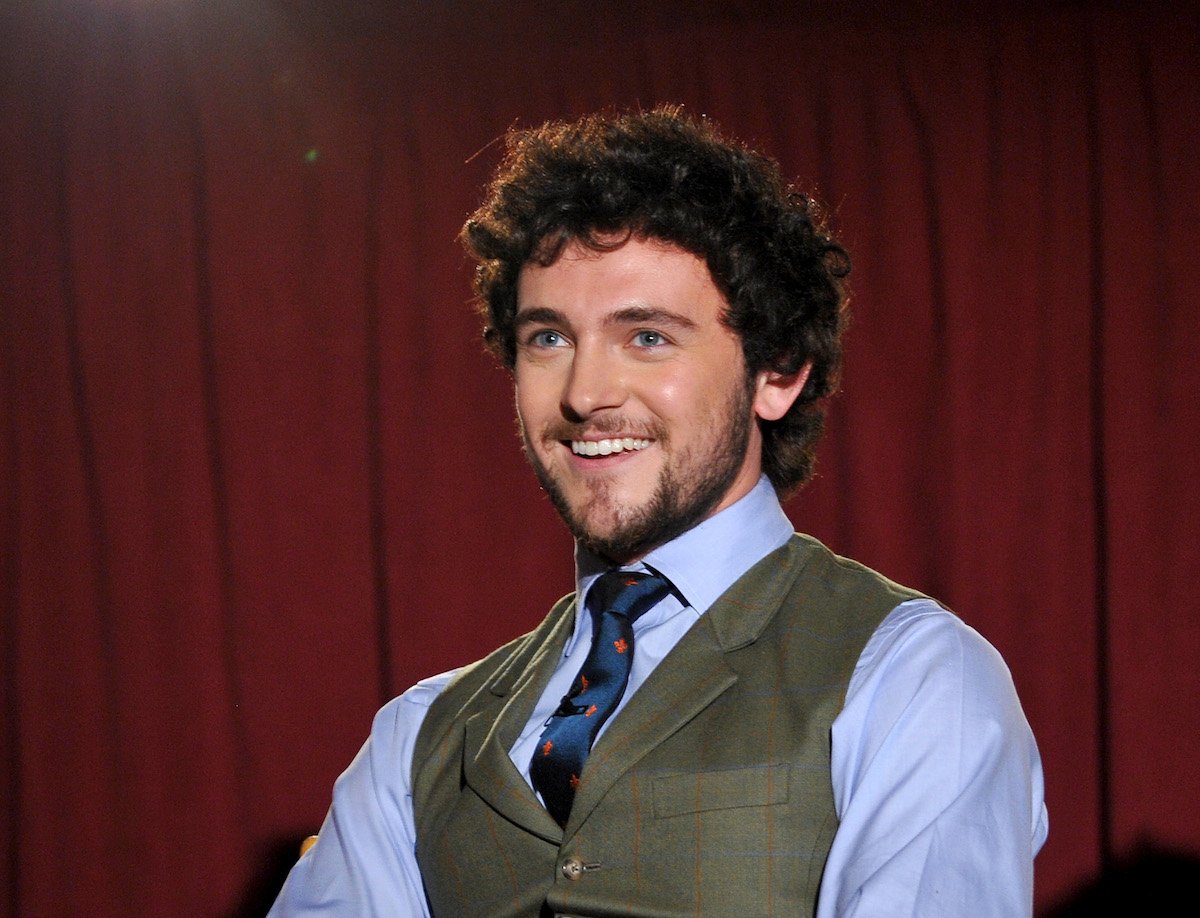 Who is Athelstan in 'Vikings'?
Athelstan becomes the main character, Ragnar Lothbrok's (Travis Fimmel) greatest friend. In season 1, Ragnar abducts Athelstan when he's a monk on the first raid on England at Lindisfarne. Although taken as a slave, they become fast friends, and Athelstan becomes a part of the family, even saving Ragnar's life at one point. Athelstan teaches Ragnar many things, including his language and about his religion. The information is invaluable to Ragnar, and he sees Athelstan's worth immediately.
Over the years, Athelstan becomes a Viking and Ragnar's ally. He assimilates into his new surroundings, taking up the Viking ways and culture as his own. However, he finds himself constantly torn between Christianity and paganism. He grapples with the situation for years, but in season 3, he becomes a Christian again after believing he's received a sign. However, Floki (Gustaf Skarsgård), a friend to Ragnar and someone who never trusted Athelstan, kills him when he believes he's received a vision, and he thinks he must spill blood.
The death of Athelstan hits his friend Ragnar hard, and he never fully gets over it. He believes Athelstan was the only person he could trust, and once he's gone, everything changes for him. He mourns the loss of Athelstan from then on.
George Blagden shared an image of Athelstan's personal items
RELATED: 'Vikings': Fans Weigh in When It Comes to the Ancestor Ragnar Lothbrok Claimed
Fans may recall that Athelstan had a metal cross necklace that he would wear for many years. In season 2, Athelstan leaves his necklace behind in Wessex, but he gets it back from King Ecbert (Linus Roache) in season 3.
Athelstan also had a sacred arm ring, something all the Vikings are given. Ragnar gives it to him in season 2. He wears it until he decides to be a Christian again in season 3, when he throws it in the water.
George Blagden, the actor who plays Athelstan, recently shared an image including these two items on Instagram. On July 8, 2021, he shared the image of the arm ring and necklace sitting in a small plastic container together with the top underneath on a surface. On a tag nearby is the name "Athelstan." These items were Athelstan's personal items throughout the series, and it's always nice to see them again.
Blagden captioned the post: "T H R O W B A C K."
It's always great to see images that bring back fond memories of our favorite characters. Athelstan was truly one of those, and he seemed to enhance the show up until his untimely death. At least fans can always rewatch episodes to see Athelstan again wearing the items pictured.