'Vikings': What Happens to Siggy's Daughter Thyri?
In the series Vikings, there are a number of characters fans may have forgotten about over the years. Thyri (Elinor Crawley) was only in the series for a few episodes. What happens to her in the series? We have the details about this minor character.
Who is Siggy's daughter, Thyri, in 'Vikings'?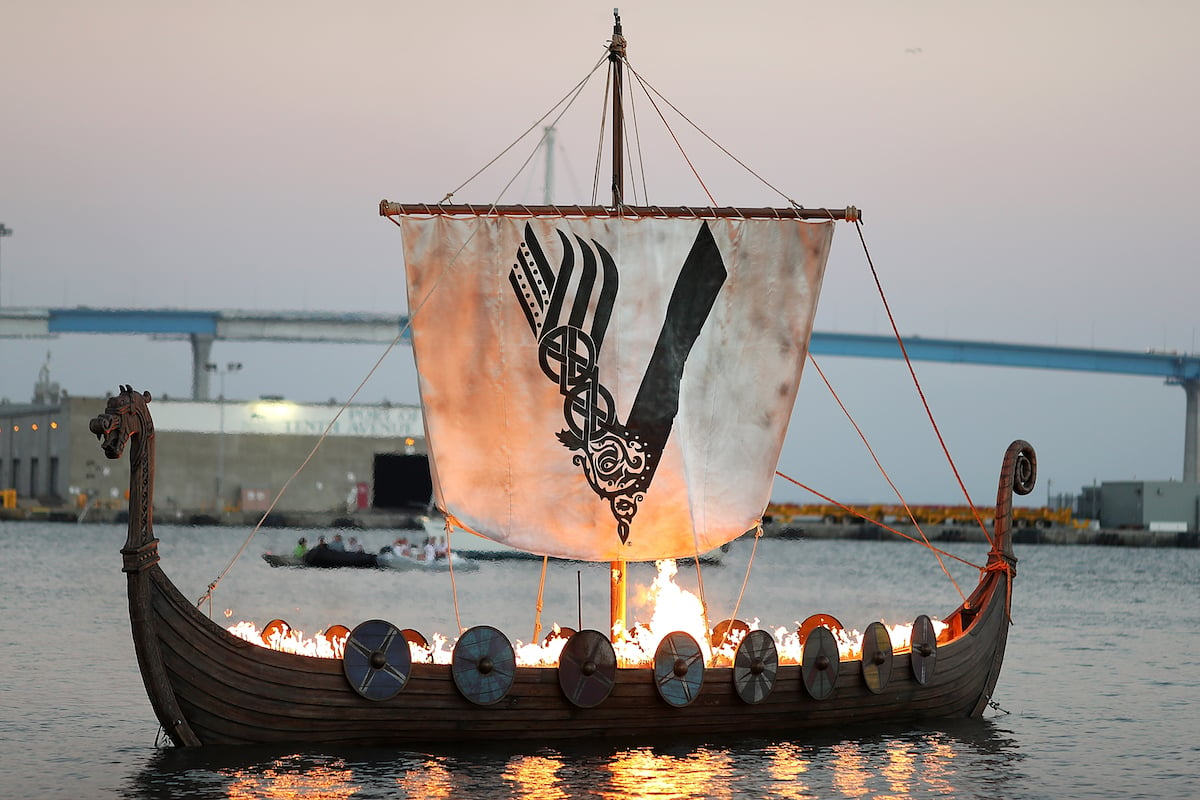 Thyri is the daughter of Earl Haraldson (Gabriel Byrne) and Siggy (Jessalyn Gilsig). She is first seen in season 1, episode 4 when Haraldson dangles his daughter in front of Ragnar Lothbrok's brother, Rollo (Clive Standen) as a possible wife. He hopes to get Rollo to speak against his brother about the death of Knut (Eric Higgins), the Earl's half-brother, but the temptation isn't enough to get Rollo to turn on Ragnar.
Thyri is forced to marry Earl Bjarni
In the following episode, Earl Bjarni (Trevor Cooper) comes to Kattegat, and he's immediately taken by Thyri, telling Haraldson that she's "very pretty." He's much older than she is, and it becomes obvious that he's there for marriage negotiations. He's told to sit by Thyri, and Siggy and Thyri learn that she is going to be forced to marry Bjarni. Siggy and her daughter aren't happy about the situation, and her mother even leaves the table after learning of the news. 
Bjarni tells Thyri that she will give him "many sons," and he gives her a ring as well. Thyri is far from happy with her future husband, but she goes along with the situation as her father wants. She marries him and is forced to endure the situation, but not for long.
In episode 6, Thyri's father, who becomes the enemy of Ragnar, accepts a challenge to fight him. During the altercation, Ragnar wounds him and proceeds to kill him before it's all over. Siggy screams and runs over to him, but Haraldson is dead.
With her husband murdered, Siggy almost immediately takes a knife that Thyri is holding and kills Bjarni with it in front of everyone. Siggy then says, "Hail Earl Ragnar" twice, and the rest of the people watching say it as well and kneel. 
After that, Thyri is free of her marriage that she obviously didn't want, but her life changes dramatically with her family no longer in power. Although Siggy and Thyri were going to leave and take treasure with them, Rollo gets Siggy to stay, and they become lovers.
What happened to Siggy's daughter?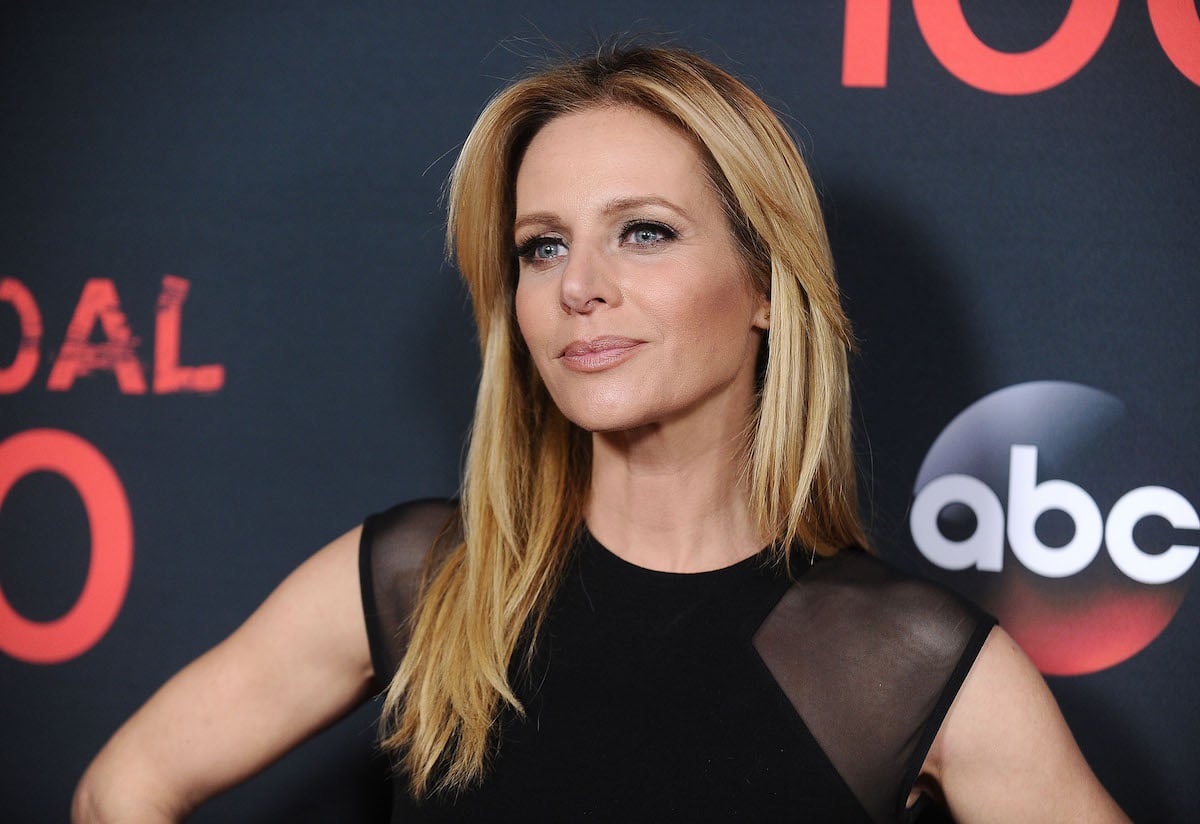 Siggy asks Ragnar's wife, Lagertha (Katheryn Winnick), if she can work as a servant in their home, and she does, getting close with Lagertha and becoming acclimated to her new situation.
But soon, a plague comes to Kattegat in episode 9, and a fever infects many, including Thyri. She dies in her sleep from the sickness, and Siggy is extremely upset over the loss. She gets better from the plague, but loses her daughter at the same time. It's a sad moment in the history of the series. Thyri's life is cut short way ahead of her time.
But fans see Thyri one more time in a vision her mother has right before her death in season 3, episode 4. Ragnar's young sons, Ubbe and Hvitserk, fall through the ice in a frozen lake, and Siggy jumps in the water to save them. Suddenly, she sees her daughter, who assists her in getting one of the boys to the surface, smiling at her mother although she's dead and can't really be there. They clasp hands, and Siggy is elated, but she goes back to find the other child under the water. When she resurfaces after saving the last of Ragnar's sons, she sees a mysterious man named Harbard (Kevin Durand) who gets the boy out of the water, and she lets go of the frozen edge, and she drowns.