'Vikings': How Bjorn Ironside Finally Proves Himself to His Father
In the hit series Vikings, Bjorn Ironside (Alexander Ludwig) continuously tries to prove himself to his very famous father, Ragnar Lothbrok (Travis Fimmel). He has a lot to prove, and the time finally comes when he risks it all to show both himself and his father that he can make it on his own in the wilderness.
Bjorn Ironside leaves to find himself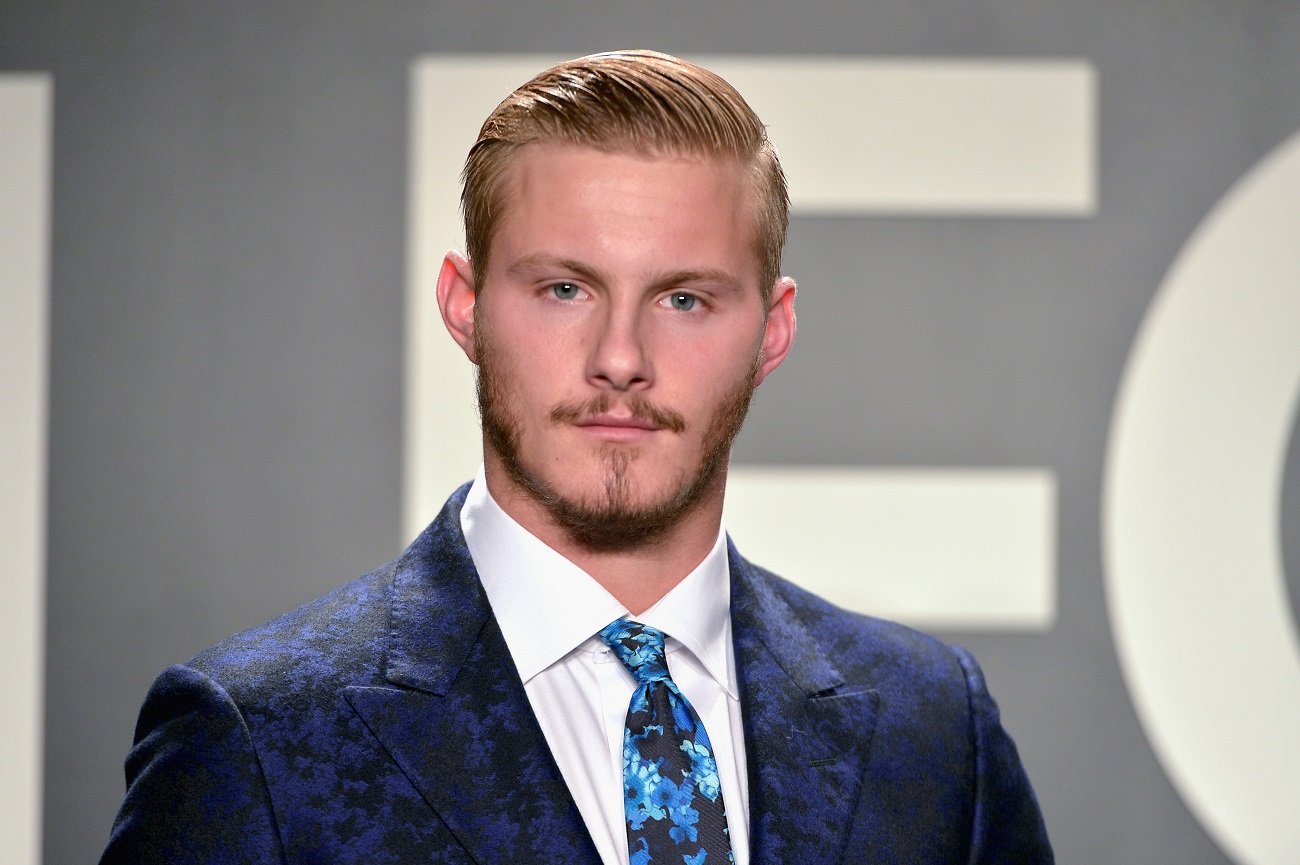 Bjorn chooses to leave his family and the safety net of Kattegat to venture into the wilderness. His father doesn't think he can do it, but Bjorn will prove himself to be capable. Luckily, Bjorn finds a cabin in the middle of nowhere while the snow falls. It's clearly not the best time for him to be traveling, but he has a lot to prove, so he takes charge of his current circumstances.
Bjorn does his best to survive on his own, isolated from civilization and the comforts of home. He is able to eat by setting strategic traps and ice-fishing. Bjorn notices a bear has been snagged by his makeshift traps, but somehow manages to escape every time. However, he does come across the bear again and kills it, but not before getting attacked and left with serious wounds. He's forced to burn the wounds himself, and it's a cringe-worthy moment.
That isn't the last of Bjorn's trouble though. A Berserker sent by Kalf (Ben Robson) and Erlendur (Edvin Endre) finds Bjorn and tries to kill him. But he doesn't account for Bjorn's quick-thinking, and he uses fishing hooks to seriously hurt the Berserker. When Bjorn asks who sent him and he doesn't get any answers, Bjorn kills him.
How Bjorn Ironside finally proves himself to his father
Bjorn makes it back to Kattegat, but not before going to Hedeby to see his mother, Lagertha (Katheryn Winnick), and to get Torvi (Georgia Hirst). Bjorn also gives Kalf and Erlendur a look like he's suspicious that they are behind the Berserker attack, which they are.
Bjorn comes back to his home and to Ragnar a changed man. Ragnar Lothbrok immediately recognizes the change in Bjorn, and so does everyone else. Bjorn becomes even more reserved, just like his father, watching and waiting to see how things play out.
After Bjorn returns, his father has a newfound respect for him. Bjorn was able to live on his own in the harshest of conditions, and he proved himself to be more than capable. He grows up so quickly in that short time away. He returns a different person that's experienced fending for himself in the harshest circumstances.
After this, Ragnar isn't too worried about Bjorn anymore. He knows he can survive on his own, and he's a more than capable warrior. He proved himself in his father's eyes, and it's clear Bjorn is Ragnar's son in every way.
Bjorn Ironside becomes a changed man after experiencing tough conditions in the wilderness. He went to find himself and to prove himself to his father, and he certainly did.