'Vikings': Katheryn Winnick Congratulated Alexander Ludwig on His Award Nomination in the Sweetest Way
The hit series Vikings may be drawing to a close, but that doesn't mean it isn't award-worthy. After six successful seasons, the show has a cult following of fans, and some can't seem to get enough Vikings in their lives.
One of the most popular characters in the show is Bjorn Ironside played by Alexander Ludwig. The character is nominated for a brand-new type of award, and his on-screen mother just congratulated him.
'Vikings' is nominated for 3 awards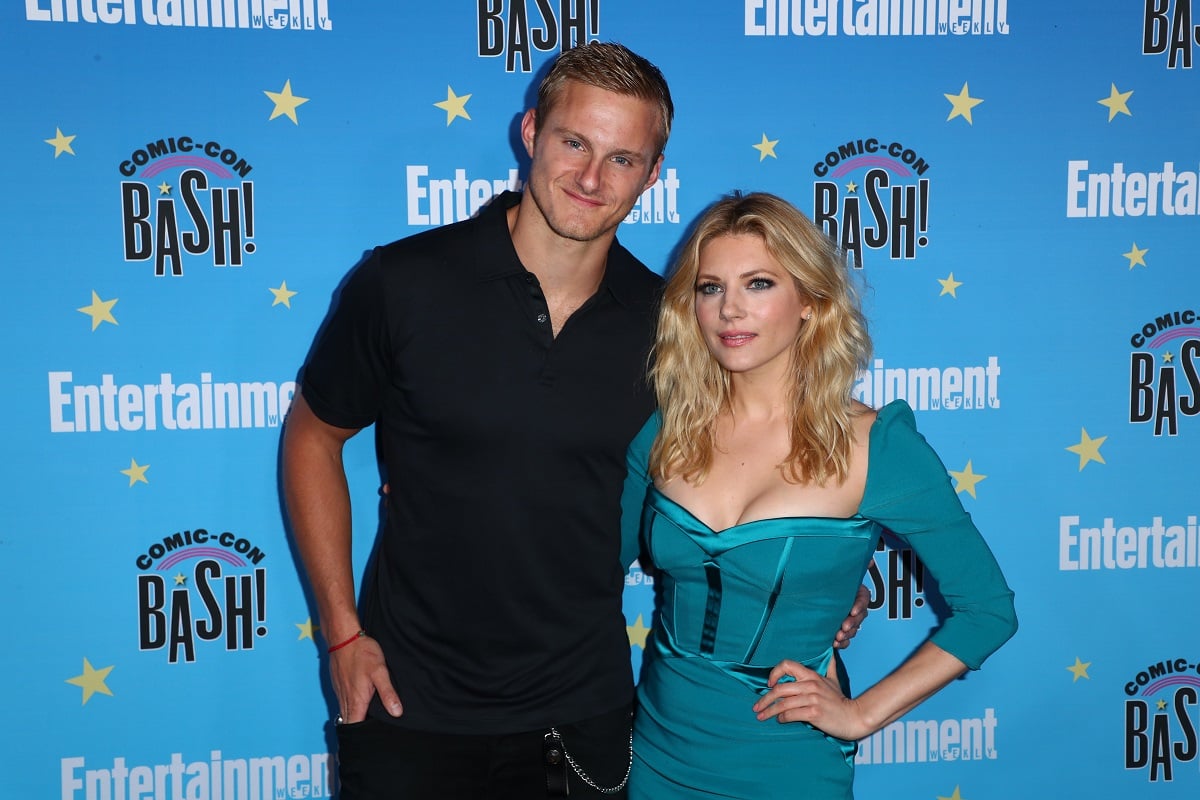 The Critics Choice Association is holding its 26th annual Critics Choice Awards on March 7, 2021, which will be broadcast on the CW. But there's another type of award show coming as well called the Critics Choice Super Awards. These awards will also air on the CW, on January 10, 2021 at 8 p.m. E.S.T.
The Critics Choice Super Awards are awards that center around series and movies in a variety of categories including action, horror, superheroes, science fiction/fantasy, and animation. Vikings scored three nominations, including for Best Action Series. Alexander Ludwig is nominated for Best Actor in an Action Series as Bjorn Ironside. His on-screen mother, Lagertha, played by Katheryn Winnick, was nominated for Best Actress in an Action Series also.
Katheryn Winnick congratulated Alexander Ludwig on his award nomination in the sweetest way
Winnick posted a congratulations post about her on-screen son's nomination on Instagram. The image she posted is of Lagertha and Bjorn in season 6, with Bjorn now the King of Kattegat and his mother by his side. They look off at someone, both looking very serious.
Winnick wrote some very kind words about her on-screen son in the caption: "Huge congrats to my talented co-star @alexanderludwig for a BEST ACTOR Nomination for the Critics Choice Awards for VIKINGS. Honored to be part of your journey in front and behind the camera. ✨#Co-star #Director #proudmama."
It's really sweet of Winnick to congratulate her on-screen son. They've worked together since season 2 when Bjorn grew up, and it's clear the two are quite close.
Winnick mentions that she's "honored" to be a part of Ludwig's "journey in front and behind the camera." She actually directed an episode of season 6 of the series, called Valhalla Can Wait, after her own character was killed off, and it focused a lot on Bjorn.
Winnick reacts to her nomination
On November 20, Winnick wrote on Instagram reacting to her own nomination. She posted an image of Lagertha ready for battle with a shield and battle gear on. She thanked the Critics Choice Awards and revealed that she's "extremely proud" of the show.
Katheryn wrote along with her post: "WOW! Thank you Critics Choice Awards for the BEST ACTRESS NOMINATION for VIKINGS. After 6 years of blood, sweat and tears, I am extremely proud of this series and truly humbled by all the love and support for Lagertha. Thank you! 🙏🏻."
Winnick and Ludwig have worked together since season 2
In the early episodes of Vikings, Lagertha (Winnick) and Ragnar Lothbrok (Travis Fimmel) are still together. However, it turns out that Ragnar cheated on Lagertha with Aslaug (Alyssa Sutherland), getting her pregnant in the process. Lagertha leaves and divorces Ragnar in season 2, and a young Bjorn chooses to go live with his mother.
Years later, mother and son come and help Ragnar get Kattegat back from Jarl Borg (Thorbjørn Harr), which leaves for a complicated situation between Ragnar and his former wife. Ragnar meets his adult son in the second season, Bjorn (Ludwig), and their relationship changes.
Despite Bjorn's closeness to his father, his relationship with his mother is the driving force in his life. After her death in season 6 at the hands of Hvitserk (Marco Ilsø), Bjorn is forever changed. He mourns her loss deeply and carries it with him.
It's truly obvious the undeniable connection these two actors have formed together over the years. The on-screen mother and son have helped shape Vikings into what it is.
There is one season left of Vikings, season 6B, with no date of release yet. Hopefully, we'll get to see what happens to Bjorn and the other sons of Ragnar.