'Vikings': Katheryn Winnick Reveals What the Audition Process Was Like for the Role of Lagertha – 'I Went to Great Lengths to Try to Do Everything I Could to Get This Role'
It's hard to imagine anyone else playing the adventurous and fierce Lagertha other than Katheryn Winnick. In the hit series Vikings, Lagertha is considered the Mother of Norway, and she earns that right in every way. She's a warrior, queen, and a leader of the people. Read on to learn what the audition process was like for Winnick when she went up for the role of Lagertha.
Katheryn Winnick is Lagertha in 'Vikings'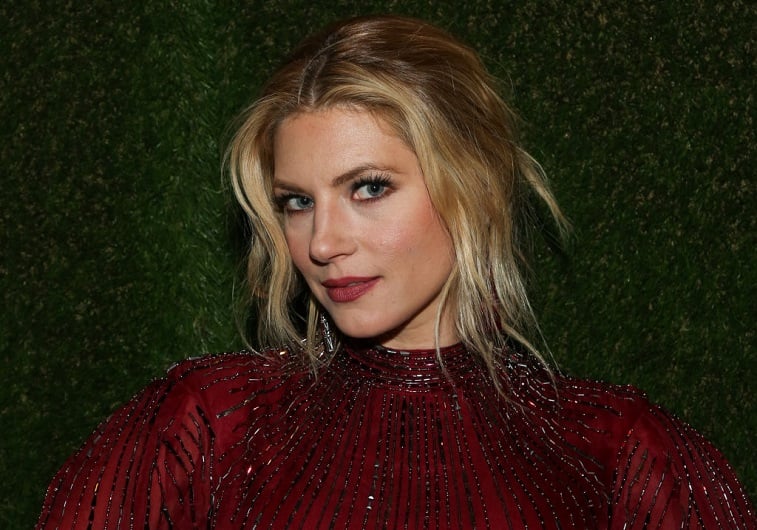 Winnick has played Lagertha since season 1. Fans watch her grow from the wife of Ragnar Lothbrok (Travis Fimmel) and a fierce shield-maiden to a leader in her own right. She takes the earldom of Hedeby, and she even kills her lover at one point to get it back when he usurps it from her.
She always cares for Ragnar even after their divorce. They were each other's loves of their lives, and it's hard to imagine one without the other. Even after Ragnar gets another woman pregnant and takes her in, Lagertha divorces him and is still willing to come to his aid when he has no one else to turn to. She's loyal and deeply religious as well, earning her even more respect from her people.
The Mother of Norway
Lagertha becomes the Queen of Kattegat at one point and she is a determined individual. Her word is bond and she fights for what she feels is right. The mother of the famous Bjorn Ironside (Alexander Ludwig), Lagertha is famous for a number of reasons. She is the first wife of Ragnar Lothbrok, arguably the most famous Viking of their age. She's also an extraordinary woman, fighter, and leader, earning her even more fame and the nickname the "Mother of Norway."
Katheryn Winnick reveals what the audition process was like for the role of Lagertha
RELATED: 'Vikings': Lagertha Makes a Choice That Changes Her Life Forever
Winnick spoke with Collider about her work on the series and she was asked how the audition process was for the role of Lagertha. Apparently, Winnick had to tape herself at home auditioning for the role. She was worried she wouldn't get the accent right, so she ended up working with a dialect coach. Clearly she went above and beyond for the part.
"I got the script from my agents and they told me that, since Michael Hirst was overseas in the UK, he wasn't taking any meetings, so I had to put myself on tape in my living room," Winnick revealed. "So, I did that and I was really nervous about the accent since I've never dealt with a Scandinavian accent before. I worked with a dialect coach to try to get something down on tape."
Winnick ended up 'renting a costume' when she received a callback
After that, Winnick says she didn't hear back for a little while since casting was focused on finding the perfect Ragnar Lothbrok. Then she got the call from her agent for a callback and she found a costume to really bring some authenticity into the role.
"I went to great lengths to try to do everything I could to get this role," Winnick continued. "I ended up actually going to a Halloween costume store and renting a costume to try to really embody what Vikings would wear for my screen test. And then, they flew me to Los Angeles to do a chemistry read, and for another screen test for MGM to meet Travis, who was already cast, at that point. Instantly, when I met him, he was such a great actor and so great to connect with that I felt so blessed when they called me and offered me the role."
Thankfully, Winnick was cast as the amazing Lagertha and she's now known all over the world for her role in Vikings.