'Vikings': Katheryn Winnick Talks About the 'Timing' of Lagertha's Death
In History's Vikings, there have been a number of brutal deaths. One that we all should have seen coming is the death of Lagertha (Katheryn Winnick). She decides to bury her sword, but not for long before she has to pick it up again to fight. Winnick talks about the "timing" of Lagertha's death after six seasons.
The Mother of Norway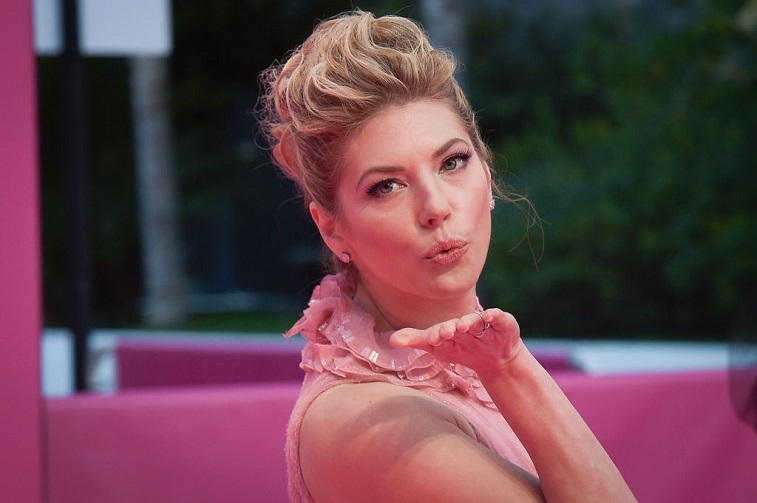 Lagertha is a fierce shield-maiden and a main character in the hit series. As the first wife of Ragnar Lothbrok (Travis Fimmel) and the mother of Bjorn Ironside (Alexander Ludwig), she is famous for a number of reasons. Respected by all and betrayed by many, Lagertha learns the hard way not to trust anyone too easily. People betray her left and right and it's part of the reason why she wants to live a quiet life in season 6.
Now a grandmother, Lagertha is ready to retire and live a life in seclusion, but it doesn't stay that way for long. Bandits come that her son Bjorn let go free into the woods. They attack a nearby village and Lagertha chooses to help. She unburies her sword to fight, and she goes head to head with the bandit leader. Lagertha is victorious, but not before sustaining serious injuries.
Lagertha travels back to Kattegat to tell everyone what happened, but she's really weak. She barely makes it there on her horse by herself. She falls off her horse when she gets to Kattegat, but unfortunately, Hvitserk (Marco Ilsø) sees Lagertha and hallucinates that she's a giant snake and his brother, Ivar the Boneless (Alex Høgh Andersen). Hvitserk stabs Lagertha and she dies at the hands of a son of Ragnar, fulfilling the prophecy.
Katheryn Winnick talks about the 'timing' of Lagertha's death
Winnick, who plays Lagertha, spoke with TV Guide about her character's monumental death. She was asked why this moment was the one where Lagertha dies, and Winnick says it's all about the "timing." No one really believed Lagertha would retire for long. Eventually trouble finds her and she has to face it, and she faces her death.
"Timing has always been a big part of when a character should go, especially because it is called Vikings and it is history, so we've lost a lot of lead actors throughout the years," Winnick said. "And in season 6, now that Lagertha is older and retired and she's gone back to her simple ways of trying to be a farmer again where she was most happy, I feel that there wasn't really much else to do."
Lagertha is 'an iconic character'
Winnick says the "timing was right" and it makes sense considering everything she has accomplished up until this point. Lagertha is now a grandmother and the mother of a king. Her legacy is secure considering she's called the Mother of Norway and known for her skills as a shield-maiden and strategist.
"I feel like she's been such an iconic character," Winnick continued. "And I couldn't feel more blessed than to have a character for so many years and got a chance to be put through the wringer and under different circumstances, but it definitely felt the timing was right to finish off her storyline. And I wanted to direct and it's much easier to direct when you're not in it than you having to direct yourself."
Fans can still go back and rewatch every episode of Vikings to relive Lagertha's best moments over the years.