'Vikings': King Ecbert Couldn't Kill Ragnar Lothbrok
In the series Vikings, King Ragnar Lothbrok (Travis Fimmel) returns to England for revenge on King Ecbert (Linus Roache) for the Viking settlement being destroyed many years ago. His heart is set on seeking revenge, and he comes up with a plan to sacrifice his life to ensure its success. 
When he arrives back in Wessex in season 4B, Ecbert doesn't want to kill Ragnar, so Ragnar convinces him to hand him over to the King of Northumbria instead.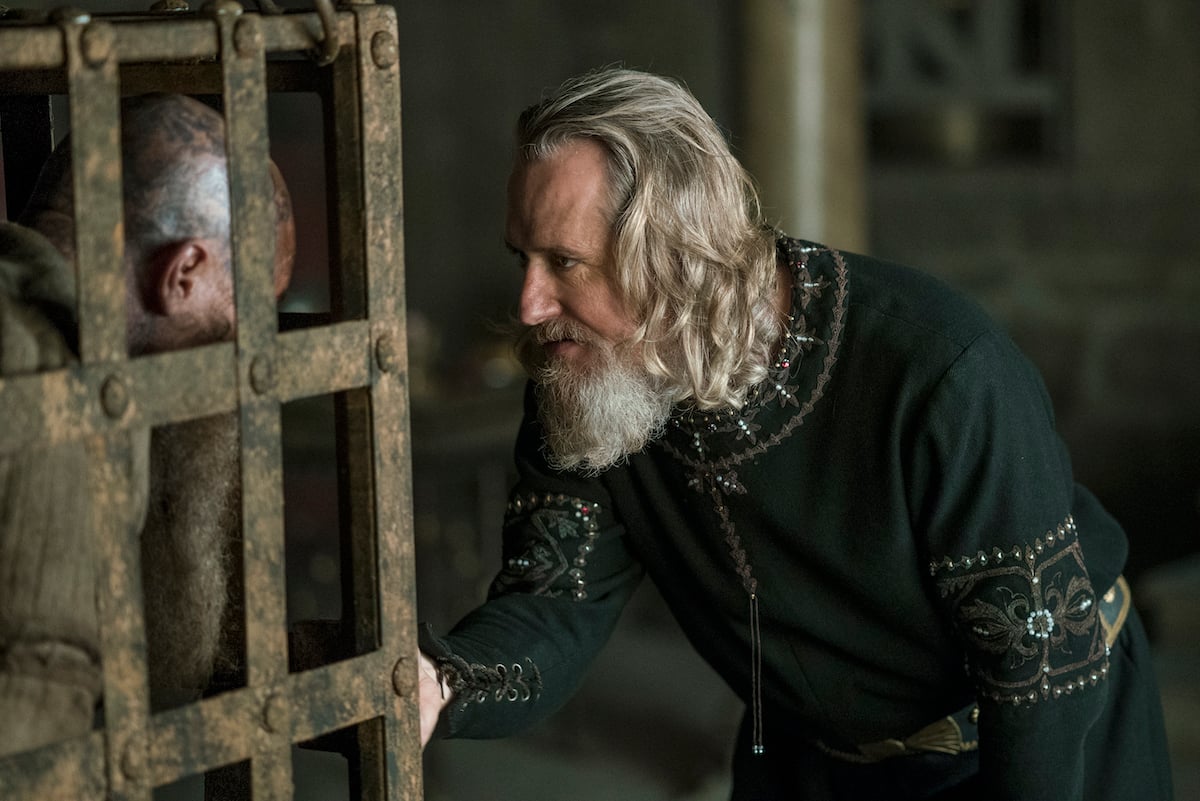 Ragnar Lothbrok returns in 'Vikings'
Ragnar faces a devastating defeat at Paris at the hands of his brother, Rollo (Clive Standen). He returns to Kattegat and quickly leaves his world behind, going off by himself for many years. When he finally returns, his people aren't too happy to see him again as he abandoned them. Plus, they've recently learned about the destroyed Viking settlement in Wessex.
Ragnar realizes he will be no match for Ecbert, so he devises a new tactic. He bribes just enough warriors to come to Wessex with him and his son, Ivar (Alex Høgh Andersen). Together, father and son barely make it on treacherous seas before killing everyone when they land.
King Ecbert couldn't kill Ragnar Lothbrok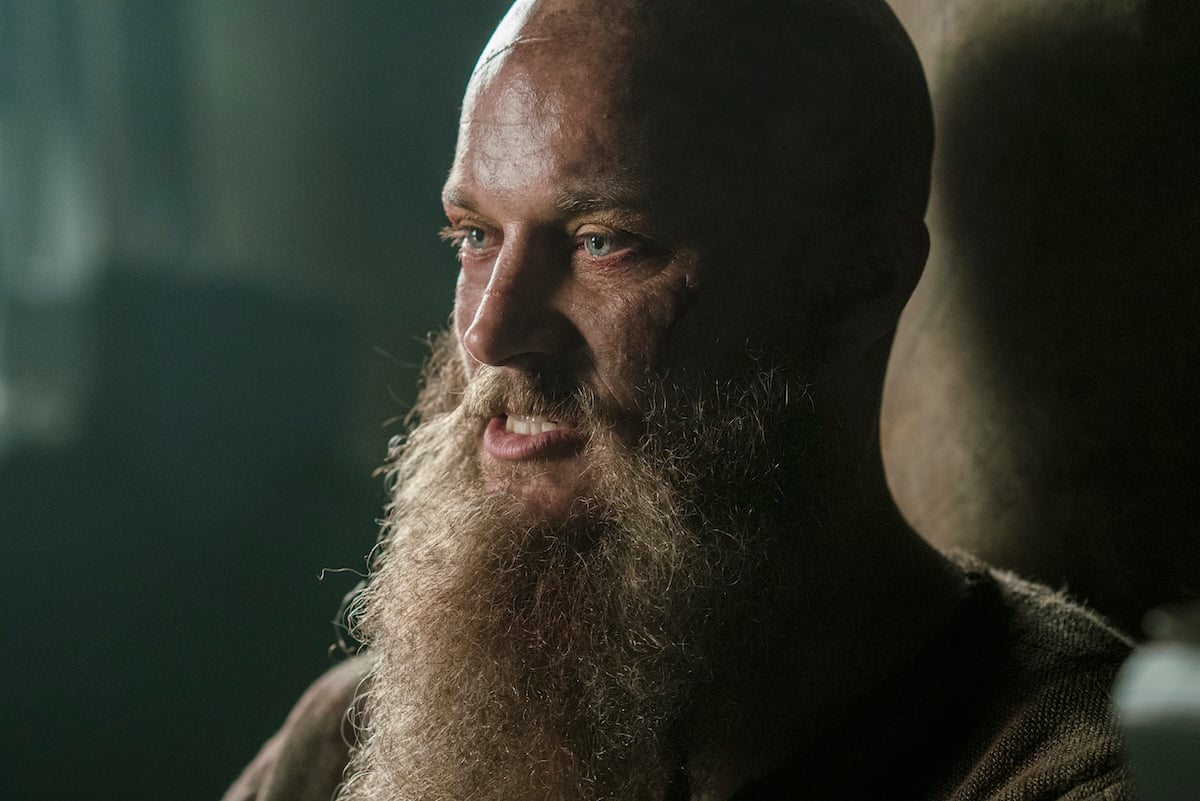 Ragnar and Ivar set out to find Ecbert, and Ragnar ends up in a cage. When he finally sees Ecbert again, the King of Wessex admits that it was on his orders that his son, Prince Aethelwulf (Moe Dunford), slaughtered those in the Viking settlement. He admits that "it was wrong," and he was at fault for it.
Ecbert eventually lets him out, and they get drunk together and talk about religion. Ragnar even sits on the throne with Ecbert as an equal. While alone, Ecbert says, "I cannot kill you, yet you must die. This much is certain. The world demands it. But I cannot kill you."
Although Ragnar was originally trying to get Ecbert to be the one to kill him, he figures out in that moment that Ecbert can give him to King Aelle of Northumbria (Ivan Kaye). "Then hand me over to King Aelle," Ragnar suggests. "For we both know that he would take great pleasure in killing me. Then you can wash your hands of me."
But Ecbert doesn't want to do that at first. "My friend, I'd rather set you free," Ecbert tells him.
Ragnar asks Ecbert if they trust each other, and he agrees that they do. He then asks him to let Ivar go home, and he will tell him to let his sons know that Ecbert tried to save him and they are "sworn friends." Ragnar says that when his sons come back for revenge, they'll "spare" Ecbert and kill Aelle for his death instead.
Ecbert eventually agrees, although he is reluctant to do it. Ragnar is given over to Aelle, and he's beaten, has a cross carved into his head, and he's thrown in a pit of snakes where he dies from their venom. Ecbert has remorse for his part in it, and he dresses as a monk and goes to see Ragnar's death.
Ragnar's sons come to England to get revenge for their father's murder, and they take it out on Ecbert as well, which was all part of Ragnar's grand plan. He makes sure Ivar tells the rest of his sons to get revenge on Ecbert, and the King of Wessex dies by suicide when given the option of the manner of his death. Aelle is killed by Bjorn, and Ragnar has his revenge for the destroyed settlement in the end despite his death.