'Vikings': King Ecbert Once Gave Lagertha an Expensive Gift
In the series Vikings, King Ecbert of Wessex (Linus Roache) gives Lagertha (Katheryn Winnick), a Viking Earl, an expensive gift in season 3, episode 2. What does he give her? We have all the details about the situation.
The Vikings are given land in Wessex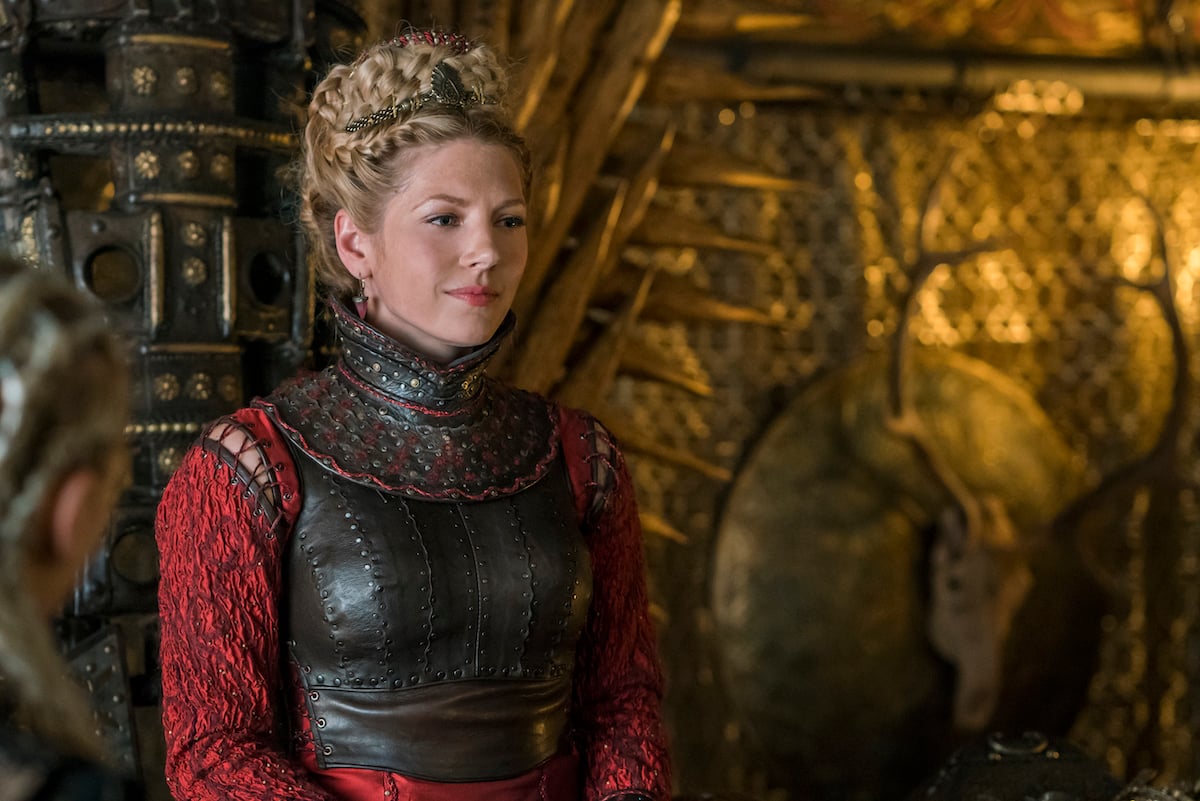 In season 2, when the Vikings have again come to Wessex, Ecbert decides to negotiate with them. He offers money and treasure as well as 5,000 acres of land to farm. Plus, the Vikings are given the opportunity to earn more by fighting on behalf of Princess Kwenthrith of Merica (Amy Bailey). The offer is accepted, and even Rollo (Clive Standen), Ragnar Lothbrok's (Travis Fimmel)'s brother, is returned to them after getting hurt in battle along with the treasure.
In season 3, when the Vikings have returned to Wessex yet again, Ecbert gives them the land he promised them, but makes it contingent on a number of the warriors fighting for Kwenthrith after the other Vikings, who stayed to fight, were killed, which is reluctantly agreed to.
King Ecbert once gave Lagertha an expensive gift in 'Vikings'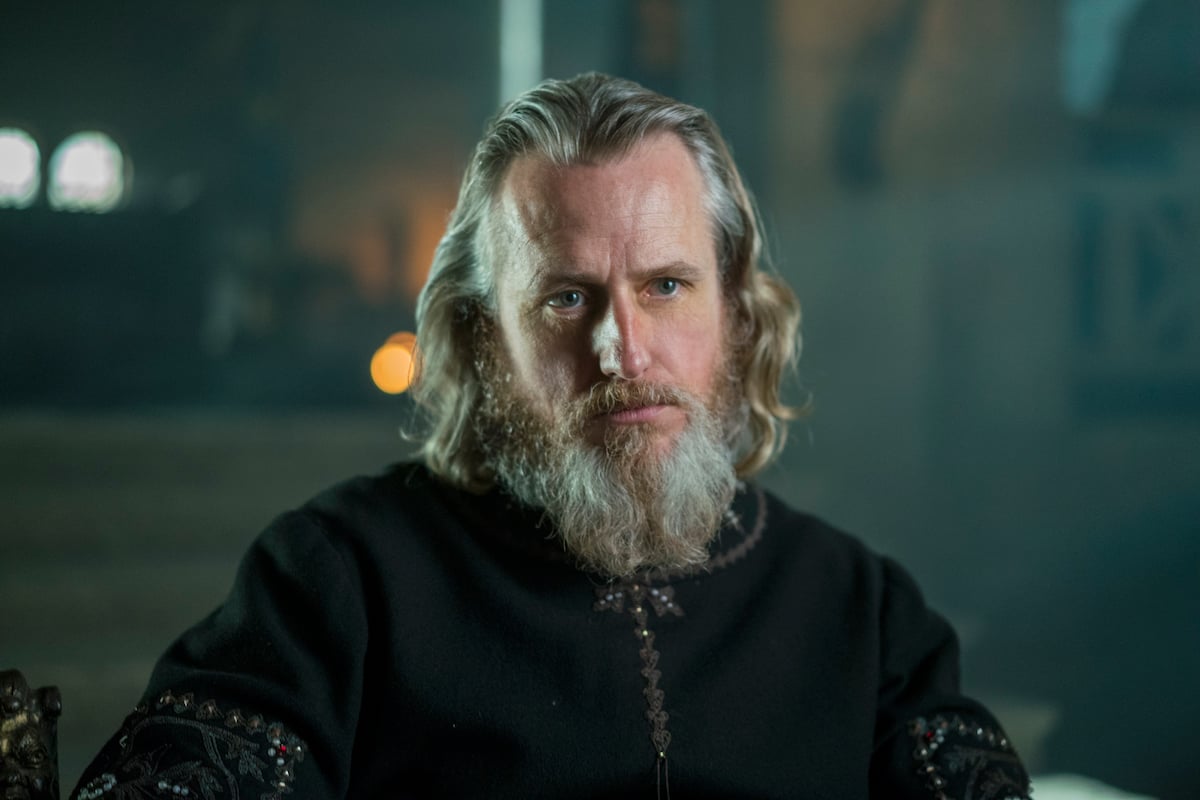 While many of the warriors choose to fight for Mercia, Lagertha, the Earl of Hedeby and Ragnar's ex-wife, stays behind to see to the farming settlement's success. Immediately, the King of Wessex is enamored with Lagertha, staring at her and asking about her to Athelstan (George Blagden), a former monk and best friend to Ragnar that serves as a translator. 
At the farming settlement in Wessex, Ecbert hands her a pile of dirt, saying it's his "gift" to her, and she replies, "This gift is worth more to me than a necklace of precious stones."
It can be assumed that Athelstan tells Ecbert about what she said based on his gift to her. They travel back with him to the palace where Ecbert gives Lagertha a well-made necklace with light blue stones, obviously worth a great deal. Lagertha looks pleased with the new necklace that she's just received.
"Stones are much easier to wear than earth," Ecbert says as he gets up, asking if he can put it on her, and he places it around her neck. Lagertha smiles as Ecbert says, "Beautiful."
Later, Athelstan translates for Lagertha (since she and Ecbert can't yet fully communicate), saying, "She says she likes the necklace. It is so beautiful that it must have been made by dwarves."
Lagertha and Ecbert become lovers
While Lagertha is there in Wessex, she becomes Ecbert's lover, kissing him in a Roman bath and sleeping with him on at least one occasion. He even asks her to stay when the Viking fleet is about to sail back home to Kattegat, but she declines, saying she's an Earl, and she needs to "look after" her "people." 
After she finishes getting dressed with some assistance from Ecbert, he asks, "What if I asked you personally to stay?" He doesn't want her to leave, but she must.
"I have enjoyed your company," Lagertha tells him. "And the sex. Even so, although you have made me happy and fulfilled, I have come to understand that the only person you truly care for is yourself."
Lagertha never sees Ecbert again in the series despite their short-lived relationship. They both go their separate ways, and they move on in Vikings.