'Vikings': Lagertha Makes a Choice That Gets Her Husband Into Some Trouble
In the hit series Vikings, a lot goes down in just the first season. After Ragnar Lothbrok (Travis Fimmel) finds a way of sailing west, he has a meeting with a number of warriors who will take part in the journey. They don't know what they'll find, but Ragnar is convinced they'll find lands to the west. 
The Vikings stumble upon England, and during one of the raids, Lagertha makes a choice to take on a certain character, and it gets her husband into some trouble. 
Ragnar sails west without involving the local earl
Ragnar is a farmer when we first meet him in season 1, but he has ambitions. He tries to get the local Earl of Kattegat, Haraldson (Gabriel Byrne) to go west, but he isn't having it. So Ragnar decides to do it himself with a boat made by Floki (Gustaf Skarsgård). A number of warriors are recruited for the voyage, including Knut (Eric Higgins), who happens to be Haraldson's half-brother. Haraldson already knows something is going on. Knut doesn't show up for the trip, and ends up telling his brother about it instead.
Although Ragnar and the other warriors are successful in raiding England, Haraldson confiscates their treasure and lets them each take one thing with them from the hoard. But on the next trip over, Haraldson has Knut go along as well, and he really shouldn't have.
Lagertha makes a choice that gets her husband into some trouble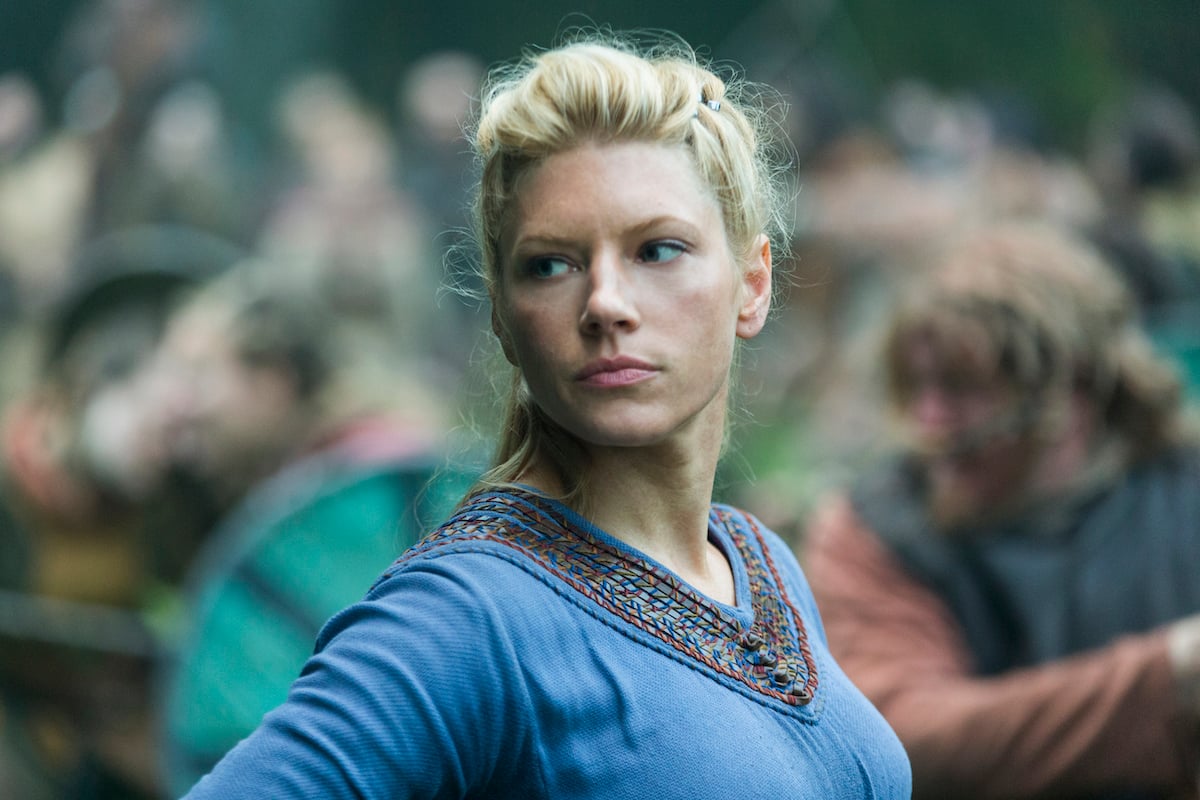 RELATED: 'Vikings': The Shocking Reason Why Judith's Ear Was Cut Off
They land in Northumbria again, and Ragnar's wife, Lagertha (Katheryn Winnick) also accompanies them on the journey. During the raid, she finds Knut sexually assaulting a Saxon woman. Lagertha makes the choice to get involved after telling him to stop and he doesn't. But when Knut pushes Lagertha away, she fights him after stabbing him to get him off the woman. When he tries to assault her as well, Lagertha kills him by stabbing him to death.
Lagertha doesn't lie, but she tells her husband that she killed Knut when he was assaulting another woman and then tried to do the same to her. But now they have to answer for it to Earl Haraldson.
The death of Knut causes major problems for the Lothbroks, especially for Ragnar. When they return to Kattegat, Haraldson isn't too pleased about his brother being killed. Ragnar takes responsibility by trying to protect his wife, claiming he killed Knut because he tried to rape Lagertha. Haraldson has Ragnar arrested for the murder of Knut, and it's an ordeal for his family. Ragnar makes his case to the people, and admits he'd do the same thing if he'd known Knut was really Haraldson's half-brother.
However, Lagertha admits to everyone that she killed Knut and why she did it. But Haraldson previously tried to get Rollo (Clive Standen), Ragnar's brother, to speak against him by bribing him, but he doesn't, and he collaborates Ragnar's version of the story instead as a witness.
Haraldson has no choice but to let Ragnar go free, although the two of them will go head-to-head very soon. Ragnar becomes the new earl after killing Haraldson in combat later on in the season.