'Vikings' Lumbersexual Travis Fimmel Revealed Which Illegal Animal He Wants to Rescue
Vikings' Travis Fimmel loves the farm life. He was raised on an Australian dairy farm and now lives on a ranch with lots of animals, including a few exotic pets. But he revealed there's one animal from his home in the Outback that he'd keep if he could. Even though they're illegal in the U.S, he said, "If someone were to let one free around me, I'd rescue it."
What has Fimmel said about his childhood on a farm and having his own ranch as an adult? And which animal would he rescue if he found it way out of its element?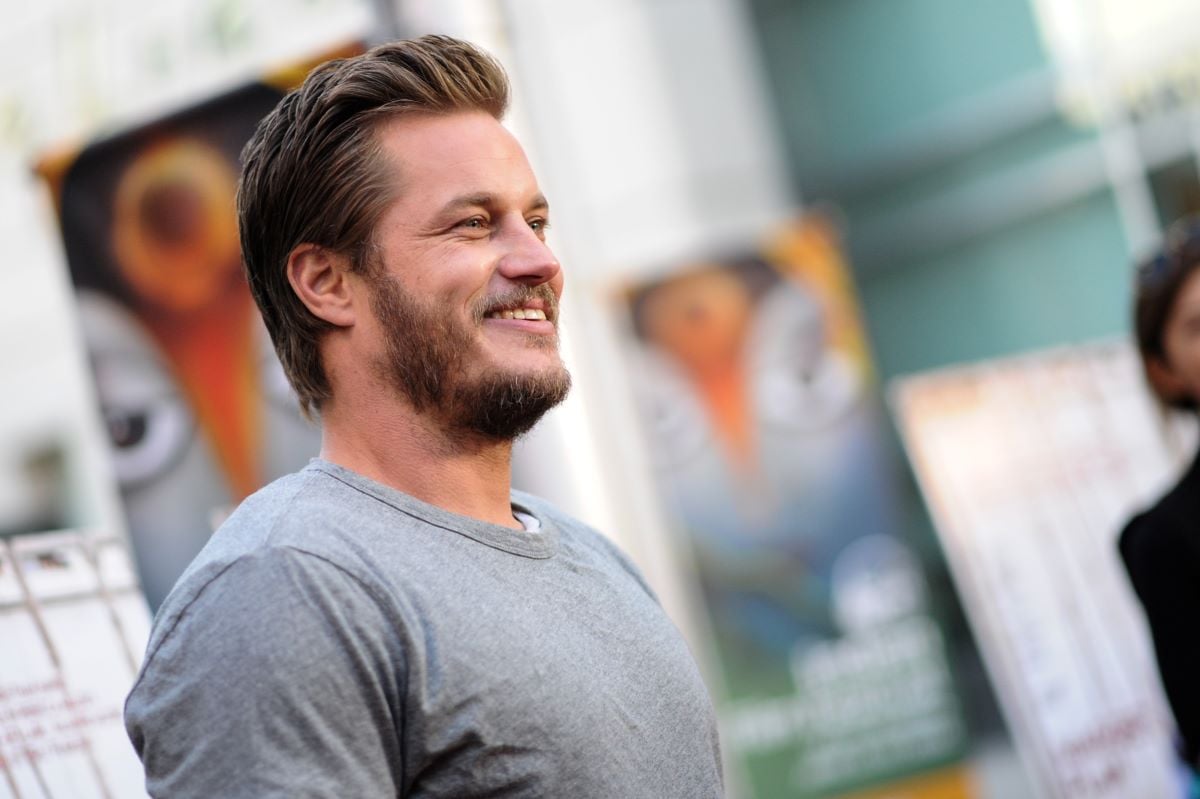 Travis Fimmel was raised on a farm in Australia
In an interview with The New Yorker, Fimmel revealed he's lived on a farm most of his life. First, he was raised on a dairy farm in Australia. "We had dairy cattle, beef, and crops," he said. But much like his fan-favorite Vikings character, Ragnar Lothbrok, he grew tired of farming. He left his family's farm seeking adventure.
For a while, he settled into a life of bartending. Then, after he moved on to modeling, he found a reluctant calling in acting. However, as Fimmel got older and started looking for a place to settle down, he found himself called back to the farm life.
Now, he owns a cattle ranch near Los Angeles. "I've got a few longhorn cattle, horses, chickens, an Englishman who's staying here. He's up there, walking around," he said – apparently waving to the man as he pointed him out.
But those aren't the only animals he keeps on the ranch. He has some that are a bit more unusual.
He's an animal lover – including his exotic pets
As a self-proclaimed animal-lover, Fimmel also has some unusual pets. "I've got a couple of emus, just because they're Australian," he explained. "They're not the sharpest bird in the aviary. But they're always intrigued by whatever's going on. They're quirky, and they can run like thirty-five miles an hour."
But emus aren't the only exotic pet Fimmel would like to have. He revealed there's another animal — one that's illegal to keep as a pet in California — that he would still think about taking a chance on.
"I wanted to get kangaroos," he said. "If someone were to let one free around me, I'd rescue it."
Travis Fimmel prefers farming to acting
During the COVID quarantine, Fimmel said he spent his time putting up fences and "planting a lot of trees" on his ranch. "Fruitless mulberry, because they're great shade trees. Peppercorn, because they're so drought-tolerant. Eucalyptus, because I'm trying to make everything as Australian as I can," he told The New Yorker.
It might sound like hard work to some, but Fimmel said he prefers it to acting. "I'd much rather be doing this sort of stuff than putting on makeup and playing make-believe," he explained.
Regarding working in Hollywood, Fimmel told The Sydney Morning Herald in 2016, "I've never understood how you get sucked into it, unless you're a wanker." Seemingly to be fair to others, he added, "I'm not saying I'm not a wanker, but I guess some people just enjoy the perks of the job a lot more than me."
While Fimmel's fans love to see him in new projects, it seems like he's more interested in staying home on the farm, rescuing exotic animals, and maybe breaking a few rules if he has to.
RELATED: What Did 'Vikings' Star Travis Fimmel Say About 'Making Love to Strangers'?