'Vikings' Season 6: Fans Speculate About the Fates of Major Characters Based on a New Deleted Scene
Fans of History's hit series 'Vikings' can't wait for the final episodes to come out in season 6B to learn what happens to their favorite characters.
Fans of History's hit series Vikings can't wait for the final episodes to come out of season 6B. Although we still don't have an official date, there is still more Vikings content for fans to sink their teeth into. A fan recently shared a link on Reddit of a deleted scene from season 6 between Hvitserk (Marco Ilsø) and the Seer (John Kavanagh). Fans can't help but speculate on what it could mean for the final episodes.
Hvitserk talks with the Seer
Ivar the Boneless (Alex Høgh Andersen) actually killed the Seer in season 5, so fans know he's dead now, but that hasn't stopped Hvitserk from speaking to him in a deleted scene posted by IGN. In it, Hvitserk is clearly hallucinating his conversation with the Seer, but that doesn't stop it from being super eerie, and it seems to be foreshadowing what's to come.
"What kept you, ancient one?" Hvitserk asks the Seer.
"Do you suppose I have eyes only for you?" The Seer replies. "Poor Hvitserk."
Hvitserk asks what he sees, and he replies very cryptically. "I see crowds of people walking in the rain," he explains. "I see the old stumps and the bloody ends of time. And I see that everything foolish is human."
Hvitserk asks about what will happen to Ivar next. "Ivar will live to see the triumph of death, and of course it will greatly surprise him. But his own death by contrast will not shock him in the least."
The Seer asks Hvitserk why he doesn't ask about his own fate. "All humans desire to know their fate," he adds.
Fans speculate about what the scene might mean
The same day that the video was shared, people on Reddit were talking about it. Fans have a lot of theories about what the Seer's words could actually mean, especially when it comes to the fate of some major characters.
A fan on Reddit thinks Ivar's death could have something to do with his obsession with Freydis (Alicia Agneson), his wife that he killed, and who he keeps seeing as Price Oleg's (Danila Kozlovsky) new wife, Katya.
"… His death will be for something foolish and will be through his obsession with Freydis, and his eyes are already fooling him," they said.
Could 'the triumph of death' be referring to Bjorn Ironside?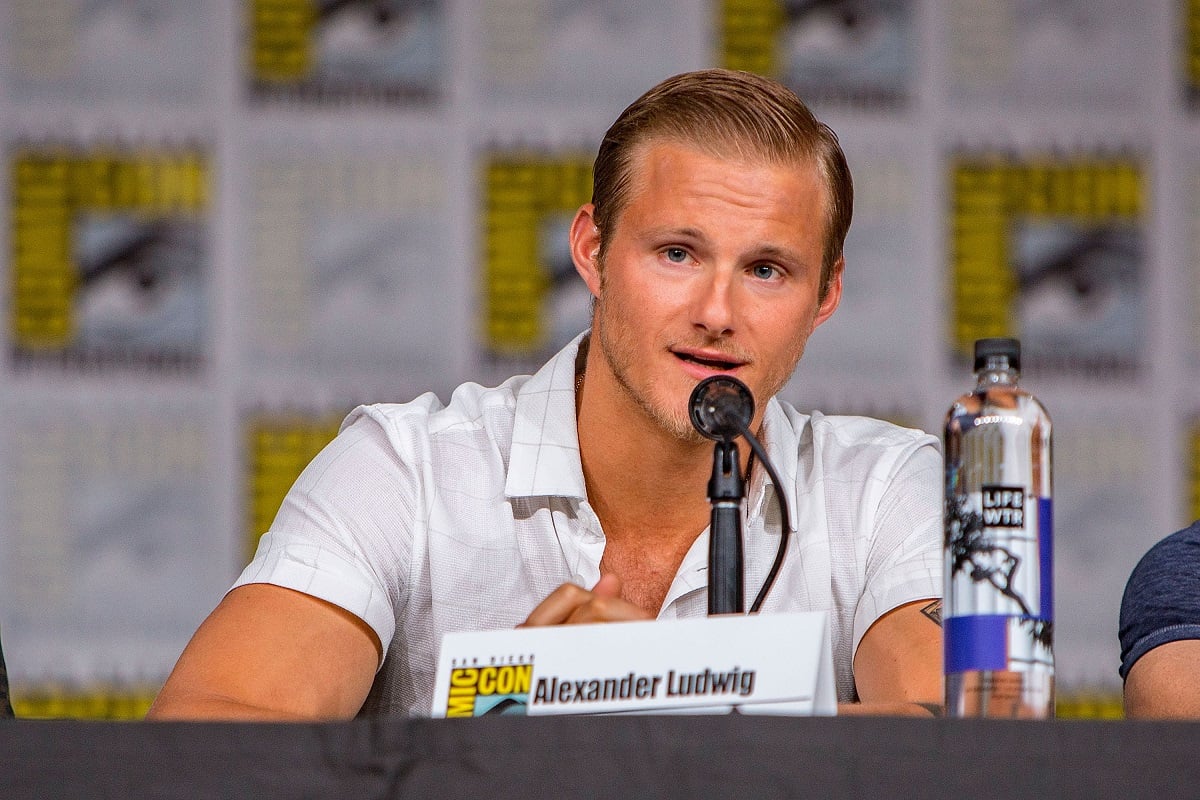 A fan thinks that when the Seer mentioned "the triumph of death," he was referring to Bjorn Ironside (Alexander Ludwig) surviving his battle wound and rallying the troops against the Rus Vikings. "I think the 'triumph of death' refers to Bjorn winning in 6 x 11," they said.
Another fan also believes "the triumph of death" is about Bjorn as well. "I think it has to do with Bjorn surviving the battle in the last episode …," a fan said.
Could Hvitserk kill Ivar?
A Reddit user thinks Ivar will die in the final episodes, especially after what the Seer said. "I really think that Ivar will die next season," they said. "The Seer mentioned his death, so it must happen. We have to see how his death is no surprise to him. And probably Hvitserk will be involved in this."
A fan wonders if it could actually mean that Hvitserk will kill Ivar. "This is very interesting," a fan said. "Could it mean Hvitserk kills Ivar, and so when he does, Ivar is not surprised that he did it because of all the things that Ivar did to Hvitserk like burning Thora to death?"
Another fan thinks Ivar will die by Hvitserk's hand, or possibly do some "sacrifice" to "save" him. "I think either Ivar dies by Hvitserk or he does some kind of sacrifice to save Hvitserk," they said.
Hopefully, fans will get answers about the fates of all the characters when Vikings season 6B premieres.