'Vikings' Season 6B: Fans React To the New Trailer
Vikings fans can now breathe easier knowing there is finally a premiere date in sight for season 6B. There is also a new trailer to go along with it, and viewers have a lot of opinions about the new content.
When will 'Vikings' season 6B premiere?
Fans will get to see the new season play out first on Amazon Prime Video. It will drop on December 30 ahead of its release on History. All 10 episodes will be available at once, so this is going to be a treat for eager fans looking to binge the newest season and its conclusion. It will be available in the United States, Germany, Austria, and Ireland.
There's a new trailer for the series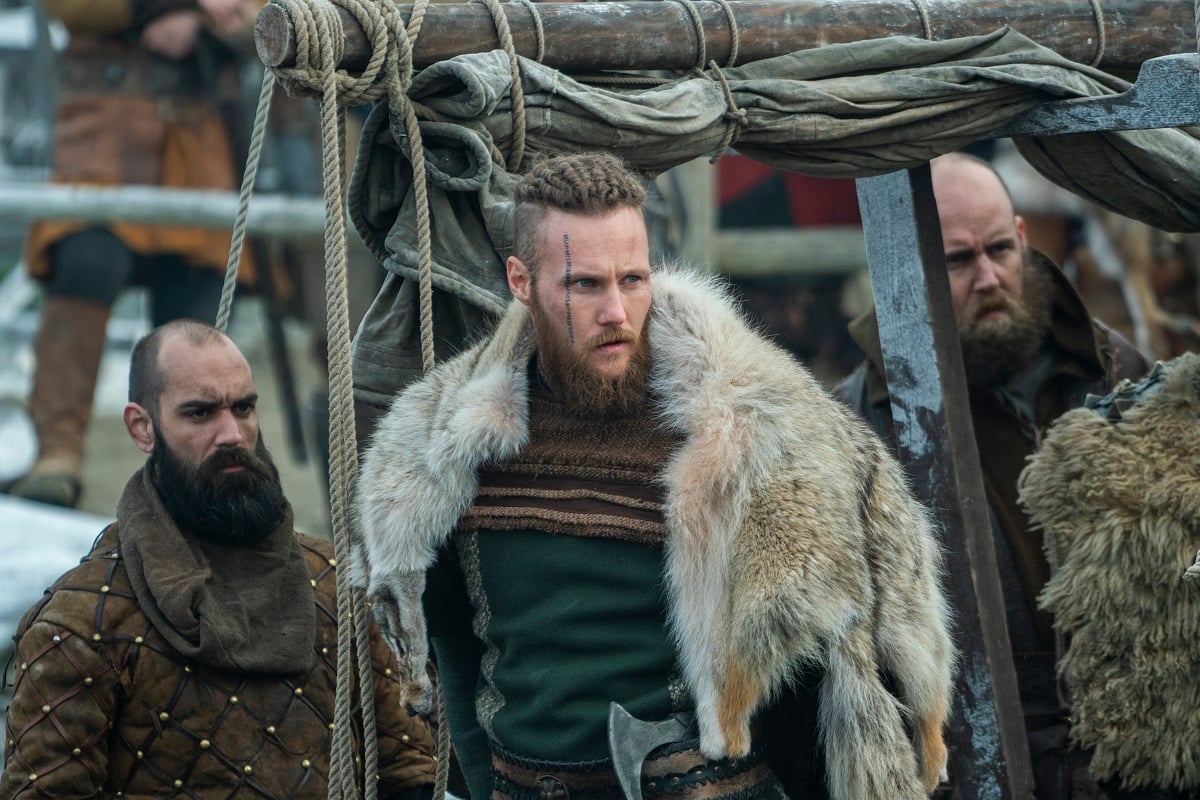 Fans will get to see the conclusion of the battle between the Rus Vikings and the Vikings of Scandinavia. Ubbe will continue searching for the Golden Land and hopefully make it further west than any Viking has ventured before. We'll also see England again, and an epic fight between King Alfred (Ferdia Walsh-Peelo) and Ivar (Alex Høgh Andersen).
In the new trailer for the final episodes, it begins with a shot of each of the sons of Ragnar (Travis Fimmel) and the voice of their father saying, "Everyone will always underestimate you. You must make them pay for it."
We see Bjorn Ironside (Alexander Ludwig) fall in battle once again, and it still appears that Ivar stabbed him, although he was in a completely different place at the time. Fans know that Bjorn survives, at least for now, as a clip was shown at San Diego [email protected] 2020 revealing Bjorn is still alive despite his wound.
In the trailer, Bjorn lays in bed, clearly hurt from being stabbed. A number of people stand in the room, and his wives are there as well.
"My darling Bjorn, we lost Ragnar, we lost Lagertha," Bjorn's wife, Gunnhild (Ragga Ragnars), says. "Perhaps the golden age of the Vikings is gone." We also see a shot of looks like Bjorn being carried by a ship while many others follow, and he's covered up with fur. It's unclear if this is a funeral procession or just after the battle where he is wounded.
Someone tells Bjorn, "We need you to live. To lead us." Fans also get a glimpse of Prince Oleg (Danila Kozlovsky) as he prepares for more war against the Vikings.
Ivar has his 'ambitions'
"I don't think my destiny lies here," Ivar tells Prince Katya (Alicia Agneson). "I have ambitions." We see a scene of Ivar looking at the game piece that young Alfred once gave him in Wessex. Then he speaks to his brother, saying, "When they dig up my bones, I want them to say, 'Here is the most famous Viking who ever lived.'"
Ubbe searches for the Golden Land
Ubbe (Jordan Patrick Smith) is still intrigued by the Golden Land, and it looks like he'll be setting off on a quest to find it.
"I have to find the Golden Land," Ubbe says. "It's everything my father dreamed of."
He speaks to his wife, Torvi, (Georgia Hist) and says, "I'd rather die than return with failure."
In another scene, Ubbe is sailing on the ocean during a storm and an enormous monster, presumably Jormungandr the sea serpent from Norse mythology, can be seen as well.
Hvitserk reflects on his choices
Hvitserk does some soul-searching, and reflects on his life's choices, especially about his choice to leave Ubbe and stay with Ivar. "I abandoned the brother I loved the most," He says.
In another scene, he speaks with Ivar about his fate being to actually kill him. "Since it's my fate to kill you, it makes sense for me to stay with you I suppose," Hvitserk tells Ivar.
Ivar will face King Alfred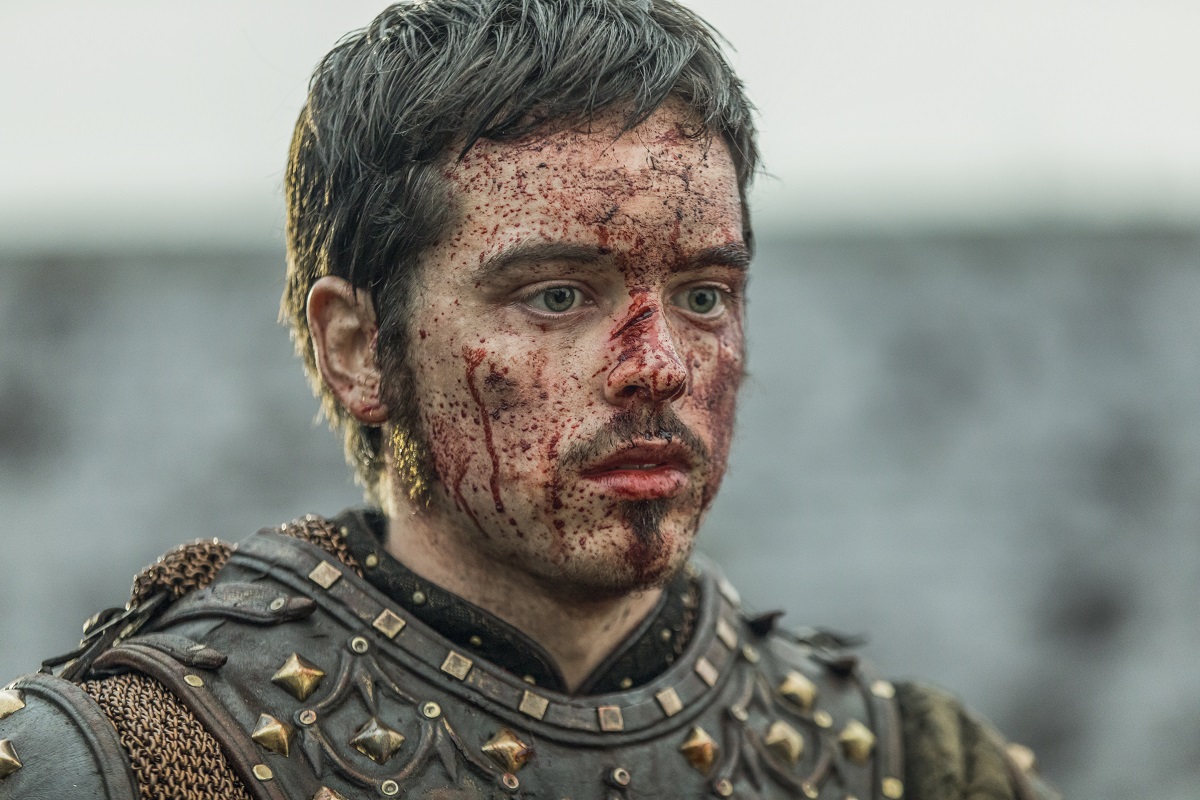 There are a number of action shots, including Ivar and Hvitserk fighting an unknown enemy, presumably in England. "You're still alive huh?" Hvitserk says.
"What took you so long?" Ivar replies.
In another moment, Ivar gives a pep talk. "You still claim to be Vikings?" Ivar says. "Then act like Vikings." King Alfred (Ferdia Walsh-Peelo) can be seen in battle, probably fighting Ivar and his forces.
The last scene is someone riding out on their horse to meet the Rus Viking army. Fans already know it's Bjorn Ironside based on prior footage. "It's impossible," Ivar says, as Bjorn lifts his sword.
Fans react
Fans took to Reddit to discuss the new trailer, and they seem hyped for what's to come. "It actually looks amazing, damn," a fan said.
One fan "can't wait," and we're right there with them. "Wow that's awesome," they said on Reddit. "Didn't expect a couple of things there at all! Can't wait!"
"I see, now that the show is ending, they decided to finally embrace the fantasy and add some monsters. :) This is gonna be fun," a fan said in regards to the sea serpent moment.
But another fan thinks the monster is probably a "hallucination" on Ubbe's part and not real. "It's the world serpent," they said. "Chances are it's just a hallucination. I'm all for that finale = Ragnarok symbolism though."
One fan says the trailer "looks dope." They also hope Hvitserk "gets a worthy resolution."
Another fan totally agrees. "For real," they added. "He is my favorite character and I hope they do him justice."
A viewer is hoping to see more from King Alfred in the new season. "Wish we could've seen more Alfred. Hopefully he's a big part this season," they said.
Fans can't wait for the new season to finally arrive. One fan admits to having "chills," and we don't blame them. "I have chills- so excited for this!" they said.
A fan thinks the trailer showed the funeral for Bjorn, and they don't seem happy about it. "We just saw Bjorn's funeral, f*** that s***," they said.
Fans have a lot of opinions on the new trailer for Vikings season 6B. Hopefully, we'll get much-needed answers and resolutions in the final episodes.