'Vikings' Season 6B: The 1 Fan Favorite That Never Returned
Over the years, Vikings has been full of interesting and controversial characters. In the final episodes of the show, there is one character who is abruptly missing. Who are they and what are fans saying about it?
A fan favorite never returned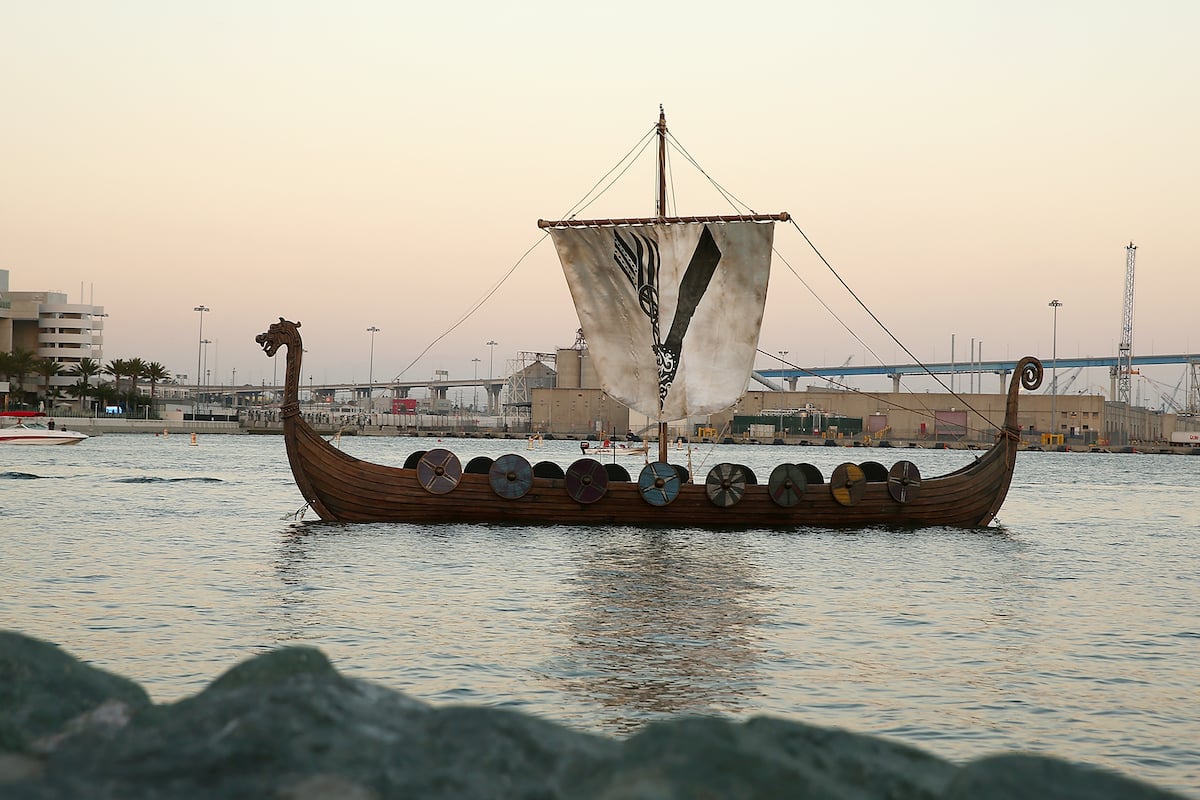 Season 6B premiered on Amazon Prime Video ahead of its return to History, and fans were able to watch all of the remaining 10 episodes at once if they so chose. But one character never returned. Rollo (Clive Standen) is the brother of the famous Viking Ragnar Lothbrok (Travis Fimmel). He is troubled from the very first moment fans are introduced to him, and it just gets worse before he gets what he's always wanted – power and prestige.
In the early episodes, he doesn't always get along with his brother, and he resents him for being more famous and powerful then himself. Even on their first raid on England, Rollo insists that they will all be considered equal, but it's apparent from an early start that Ragnar is destined for greater things. When Ragnar becomes the earl and then a king, Rollo's bitterness grows.
In season 2, he teams up with Jarl Borg (Thorbjørn Harr) in a major battle against his brother. Although Ragnar wins with King Horik (Donal Logue) when Rollo surrenders, the damage is done, and Ragnar never fully trusts his brother again even after Rollo surrenders.
Rollo betrays Ragnar for the final time
In season 3, Rollo travels with the other Vikings to conduct the first raid on Paris, which is successful. But when the majority of the warriors leave to go back home, Rollo offers to stay behind in the winter camp, since they'll return to raid again. Ragnar is badly wounded at the time, and he is unable to stop it from happening. When they leave, Rollo makes a pact offered to him with Emperor Charles (Lothaire Bluteau) to help him defend against the next Viking attack. In exchange, he marries Charles' daughter, Princess Gisla (Morgane Polanski), and they have three children. He begins a new comfortable life as the Duke of Normandy, and he kills the remaining Vikings in the winter camp as well. Rollo helps successfully propel the next Viking attack and he even fights his brother.
Although Rollo does see some of the sons of Ragnar again, he never sees his brother after fighting on opposite side for Paris. The last fans see or hear of him, Rollo sends troops to aid Ivar (Alex Høgh Andersen) in winning back Kattegat from Lagertha (Katheryn Winnick).
After that, Rollo returns to his old home to ask Lagertha and Bjorn Ironside (Alexander Ludwig) to return with him to Frankia, but they decline even after Rollo tells Bjorn that he's his real father. However, Lagertha denies the accusations, and Bjorn doesn't seem too convinced either.
Many fans thought that Rollo would return before the series concluded, but that doesn't happen. He's originally from Kattegat, and it would have been nice for him to return there. He could even have come to England somehow in a variety of circumstances.
Fans weigh in on Rollo's absence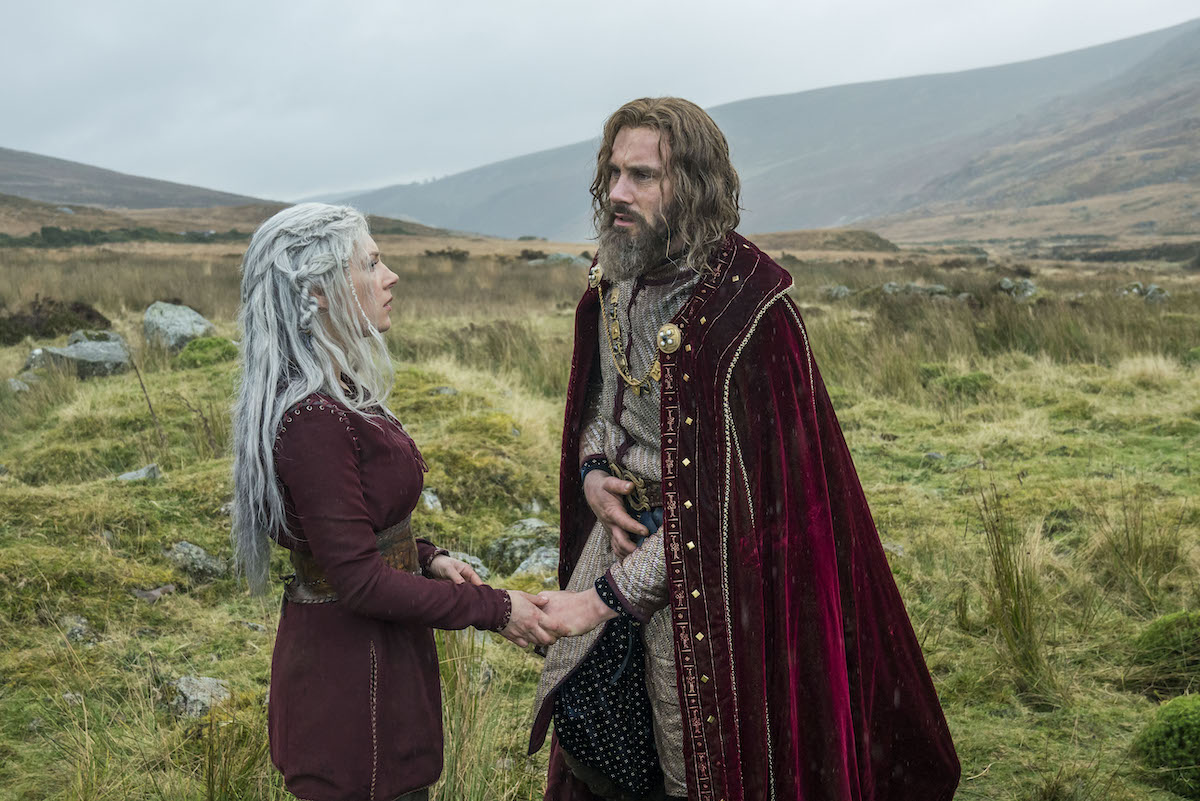 Viewers haven't seen Rollo since season 5B. Some fans recently spoke about the situation on Reddit where Rollo's absence takes center stage.
"Am I the only one who wanted to see this person?" a fan asked on Reddit. "So although I enjoyed the ending and though everything was wrapped up well, am I the only one who would like to have seen a cameo appearance from Rollo? With everyone gone, imagine if as Ingrid is sitting on the throne he suddenly showed up and it just ends there for that part of the story?"
Another fan wishes viewers had gotten to see him again before things wrapped up. It would have been interesting to see his children and what has become of his territory in Normandy before the final conclusion.
"I wish we would've seen him one last time too," a fan agreed. They also added a comment: "It would have been also cool to see his sons, they would have been older because of the time jumps."
One fan thinks Rollo is the "only character" that they "felt was missing," and others surely agree. "You're not the only one," the fan said. "He was the only character that I felt was missing to wrap up the show for good, feels empty."
However, not everyone agrees. A fan doesn't think Rollo served anymore of a "purpose." Not to mention everyone he knew in Kattegat is now dead, so the viewer doesn't think Rollo's presence would have added anything.
"Nah, Rollo didn't serve any purpose still being in the story," they explained. "He already stated he had no remorse for turning on them and he had more than enough land to control. Coming back to the place where everyone he knew was dead wouldn't have done nothing to further that story."
While another fan brings up this point: "Who was left for him to betray?" in reference to Rollo.
Although Rollo never returns to the series after season 5B, fans can always rewatch episodes to remember all of the good times with Rollo in Vikings.