'Vikings' Season 6B: The Major Questions That Need to Be Answered in the Final Episodes
There are only a few episodes left before the ultimate end of the hit series 'Vikings'. The mid-season finale brought all sorts of questions to mind.
There are only a few episodes left before the ultimate end of the hit series Vikings. The mid-season finale brought all sorts of questions to mind about how things are going to play out. We've compiled a list of questions that need to be answered in season 6B. Read on to learn more.
What happens to Bjorn Ironside?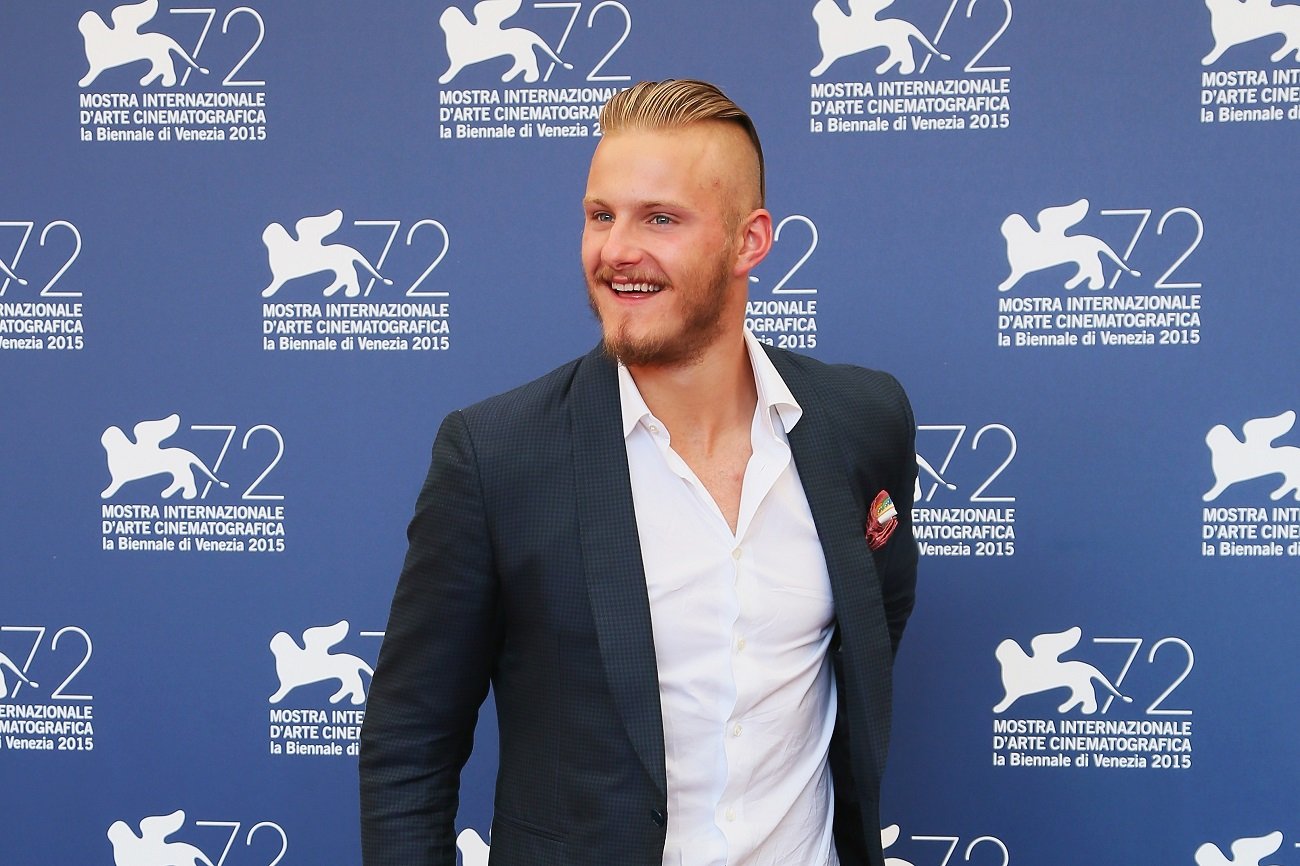 In the mid-season finale, Bjorn Ironside (Alexander Ludwig) is stabbed by what looks like Ivar (Alex Høgh Andersen), his brother. Fans have remarked that this seems impossible considering Ivar is nowhere near the beach when Bjorn is stabbed. Others believe it could all be battle preparations in Bjorn's head and he's still alive. Either way, we need to know what happens to Bjorn.
Who wins the battle between the Rus and the Vikings?
There was a major battle in season 6 between the invading Rus Vikings and the people of Scandinavia. The Rus are led by Prince Oleg (Danila Kozlovsky) who wants to take back his ancestral homeland. Ivar has joined him and is hoping to become the King of Kattegat again.
In episode 10, the battle finally takes place and there is a lot of action. It's unclear who wins the ultimate fight though. Will King Harald (Peter Franzén) surrender and make it out alive? After all, he is now king of all Norway. He was last seen wounded in battle when his crown is stolen.
Will Ubbe find the Golden Land and Floki?
Ubbe (Jordan Patrick Smith) has left to go searching for the Golden Land, which is supposedly an untouched place of splendor. He also leaves in search of Floki (Gustaf Skarsgård) who has not been seen or heard from in some time. Will Ubbe manage to find him?
Could the Golden Land be America? In the trailer for upcoming episodes, the Vikings encounter a new threat. Did they reach the Golden Land or did they just walk into their death? It's still unclear, but Ubbe and Torvi (Georgia Hirst) land somewhere, that's for sure.
Will the sons of Ragnar ever make peace?
Since the death of Ragnar Lothbrok (Travis Fimmel), the sons of Ragnar have struggled to find their places in the world. They have clashed and fought against each other, and Bjorn and Ivar especially don't get along. Can they ever make peace together and live in harmony? If Bjorn is really alive still, there is a chance he and Ivar, as well as Hvitserk (Marco Ilsø) could sit down and talk things out, though that would be hard to manage with the Rus now at their doorstep.
Will Ingrid marry King Harald if Bjorn is dead?
Before the battle with the Rus, Harald rapes Bjorn's wife, Ingrid (Lucy Martin). He tells her that he will marry her if Bjorn dies in battle, which is something fans are hoping doesn't happen. If Bjorn dies and Harald lives, there is a chance that he might try and force her to marry him, since he has already hinted he would like to marry her.
There are a lot of lingering questions when it comes to season 6B of Vikings. Hopefully fans will get the answers they need when the second half of season 6 finally premieres.