'Vikings' Season 6B: When Will the Final Episodes Air?
Fans of History's Vikings can't wait to see the final episodes of the series. The mid-season finale premiered months ago, and fans are still talking about how it all played out. When can viewers expect to see season 6B? Read on for all the latest information.
The mid-season finale of season 6 of 'Vikings' left fans breathless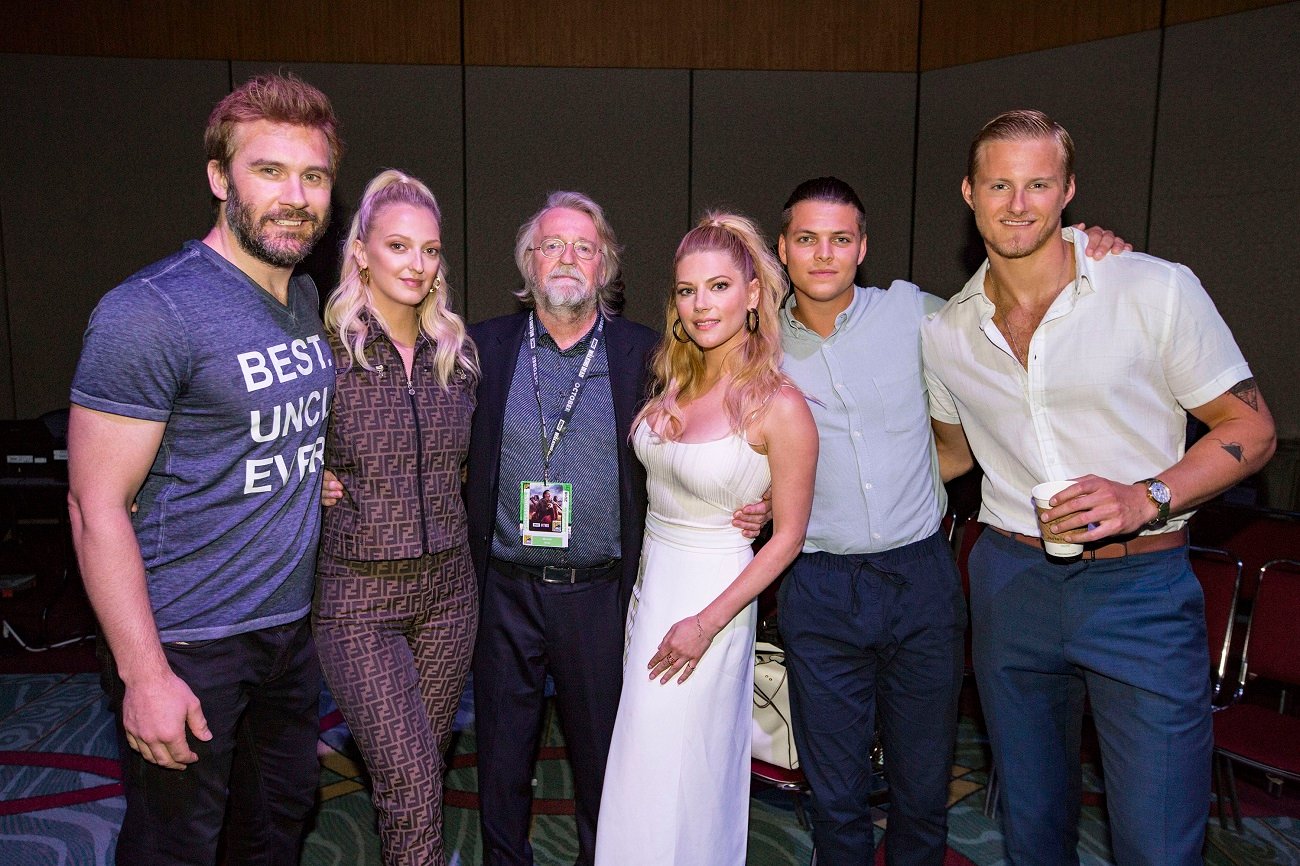 Ivar (Alex Høgh Andersen) has allied himself with the Rus Vikings as they descend on Scandinavia. Prince Oleg (Danila Kozlovsky) intends to conquer the entire country including Kattegat. Ivar will then be put on the throne as a puppet king, or at least that's the plan.
Hvitserk (Marco Ilsø) allies himself with Ivar when they find each other again after Bjorn Ironside (Alexander Ludwig) lets him go free even after he kills Lagertha (Katheryn Winnick). The fight between the brothers gets messy when Bjorn is stabbed on the beach by what looks like Ivar, who is somewhere else entirely at the time. This has led many fans to wonder if Bjorn is really alive and it was all just in his head in preparation for battle.
Could Bjorn really be dead? Did the Rus win the battle? What will become of the sons of Ragnar? There are a lot of questions left up in the air and the only way they will be answered is with season 6B of Vikings.
When will the final episodes air?
RELATED: 'Vikings' Season 6B: Fans Predict What Could Happen in the Final Episodes
Fans are eager for any information they can get on the upcoming conclusion to the Viking saga. At the time of publication, there is no premiere date in sight for season 6B of the series. Season 6 was released on December 4, 2019, and lasted until February 5, 2020. According to ScreenRant, we could see new episodes come closer to the end of this year if the series continues its usual pattern of release.
This will be the final episodes of the series as season 6B is the end of an era. It will be sad to say goodbye to Ragnar's sons and all the lovable characters fans have come across over the years. Every series ends eventually, though fans wish there were more seasons to come of Vikings.
Fans aren't ready to say goodbye to Ragnar or his sons
Fans of Vikings have been known to do some rewatching to relive the early days of the series. Fans are particularly fond of the seasons that include Ragnar Lothbrok as he makes his way from a farmer, to earl, to King of Kattegat. The story has become as much Ragnar's as his sons' and it's been interesting to watch them grow from children to fierce Viking warriors.
With only one season left to go, fans are anticipating the end. Which of Ragnar's sons will survive and thrive? Did Bjorn make it out alive to defeat Ivar and Hvitserk? Either way, someone will end up losing and it's enough to make fans excited for the future.
Season 6B will be the end of the hit series Vikings. Hopefully it will be everything fans need it to be.