What Did 'Vikings' Star Travis Fimmel Say About 'Making Love to Strangers'?
Actor Travis Fimmel is well-known for playing Ragnar Lothbrok on History Channel's Vikings, a show that depicted stories of the historically fabled Viking and his numerous sons. The narrative eventually became less about Ragnar and more about his offspring — same as in the legendary tales.
Inevitable as it was, someone asked Fimmel about the end of his time on the show and his response involved "making love to strangers." What did he have to say?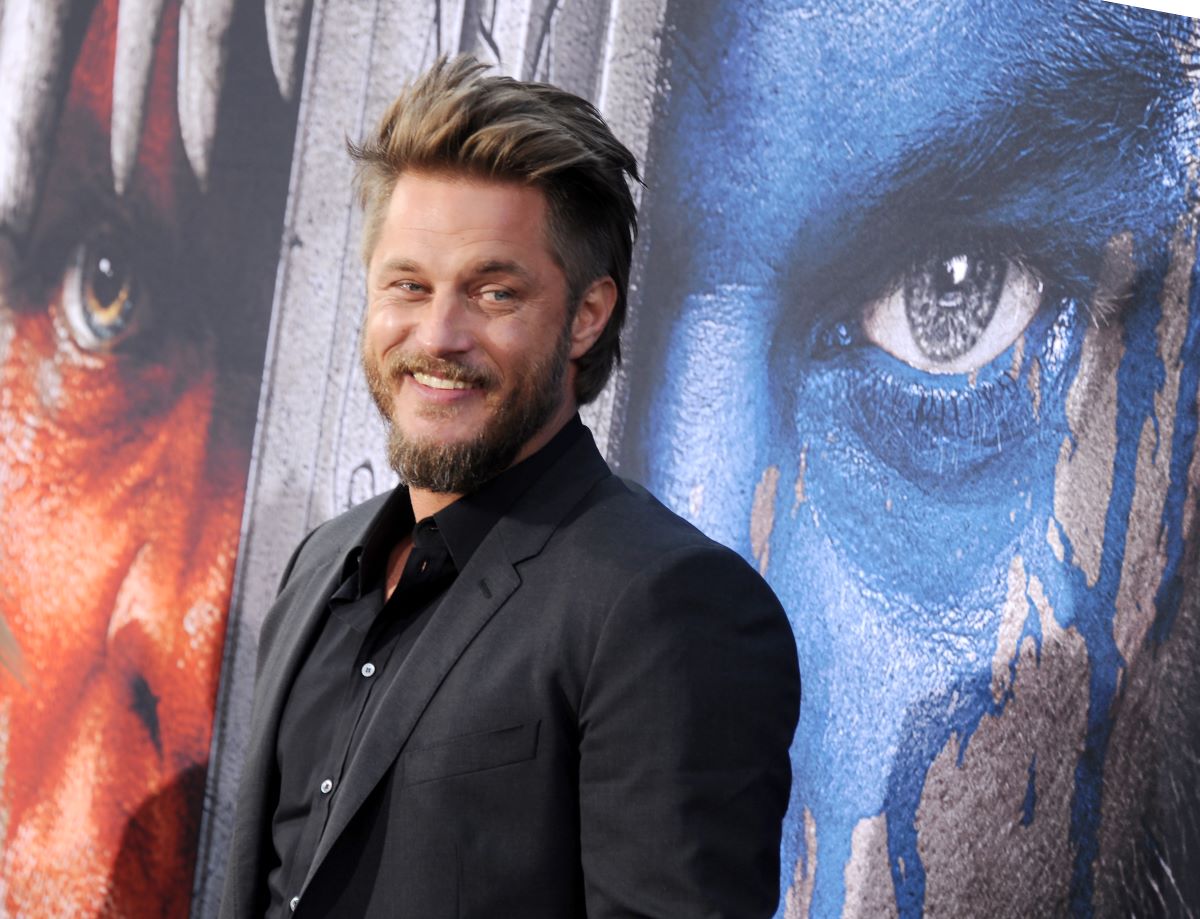 Travis Fimmel always knew of his limited time on 'Vikings'
Fans of Vikings may not be able to imagine it, but Fimmel wasn't supposed to remain on the show for as long as he did. "I was only meant to be on the show for a year," he explained to Interview. "I ended up being on it a bit longer."
Showrunner Michael Hirst told Variety he was very impressed with all the actors, but especially Fimmel. "As soon as we saw the potential, the great actors, it became clear that [Fimmel] was needed for much longer," he explained.
He said he was "very unhappy about the people they were trying to cast" before Fimmel joined. "I didn't want a loud Viking," he explained. "I wanted an intelligent, quiet, thoughtful Viking."
According to Hirst, Fimmel was a natural for the part but was also "deeply invested" in certain aspects of the role. He noted that the actor is a "very laid-back Australian" and was able to bring that quality for the introspective depiction of Ragnar he was looking for. Luckily, it also grabbed and held the attention of fans.
So, considering the success of the show, it seems Hirst made the right choice in actors. But what did Fimmel say he did once Ragnar's storyline inevitably wrapped up?
On watching 'Vikings' and 'making love to strangers'
Just because Fimmel's time on the show was over doesn't mean he stopped watching. "The kids are great," he noted to Interview of the actors who played his sons, including Alexander Ludwig. "I'm excited for the audience to see these young people doing amazing things."
And to name a couple of the amazing things that the audience would see the sons of Ragnar do, Fimmel said, "Plundering and making love to strangers."
And what else would fans of Vikings have expected?
On-screen "plundering" antics aside, Fimmel emphasized that the actors who played the sons of Ragnar are exceptional. So, he seemingly kept watching the show even after his own time was done.
What's next for Travis Fimmel?
According to Deadline, Fimmel has a role in an upcoming Western that will costar Supernatural's Jensen Ackles, as well as Alec Baldwin and Frances Fisher. He also stars on Ridley Scott's HBO series, Raised by Wolves — set to return for its second season in 2022.
In 2017, it was widely reported that Fimmel was working with the History Channel again on a Wyatt Earp anthology. That project is now listed as "Untitled Wyatt Earp Anthology" on IMDb. The series would see Fimmel return to the network that made him a fan-favorite, seemingly to play the famed lawman.
While there haven't been any updates on the series, someone could be waiting for Fimmel to have some time. He's been picking up acting projects consistently since his role as Ragnar ended, and presumably since he finished watching his on-screen sons in intimate moments.