'Vikings': The 1 Shocking Choice Elsewith Makes Before Marrying Alfred
In the series Vikings, Elsewith (Roisin Murphy) becomes the wife of King Alfred (Ferdia Walsh-Peelo), but before the actual wedding, she makes a shocking choice that is surprising considering her character development. Find out what she does, and what happens after that.
Who is Elsewith in 'Vikings'?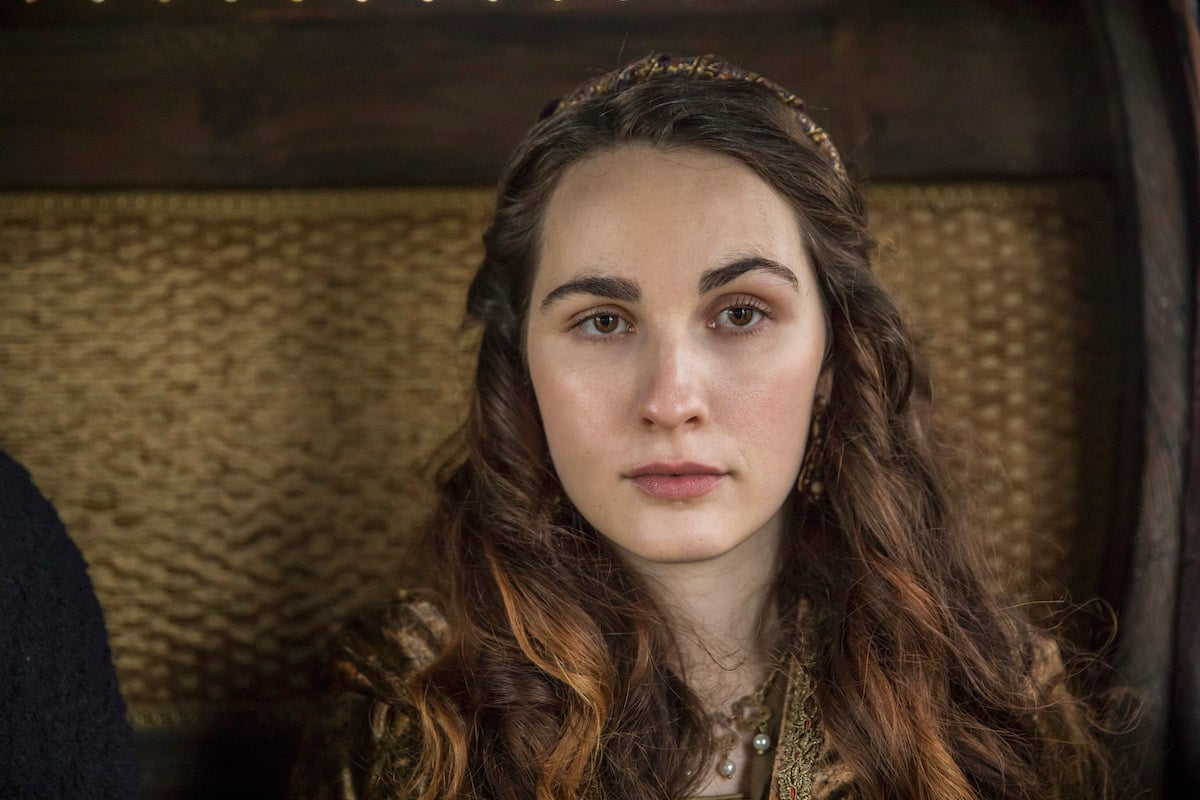 Fans first meet Elsewith is season 5B of Vikings. She's actually the niece of Judith (Jennie Jacques), King Alfred's mother, and she's from Northumbria as well. At the time of her arrival, Bjorn Ironside (Alexander Ludwig) and his mother, Lagertha (Katheryn Winnick), along with other members of their family, are seeking refuge in Wessex after battling Ivar (Alex Høgh Andersen), who took Kattegat from Lagertha. King Alfred allows them to stay and make a settlement in East Anglia, but they must fight the other Vikings raiding their shores.
Elsewith lays eyes on Bjorn Ironside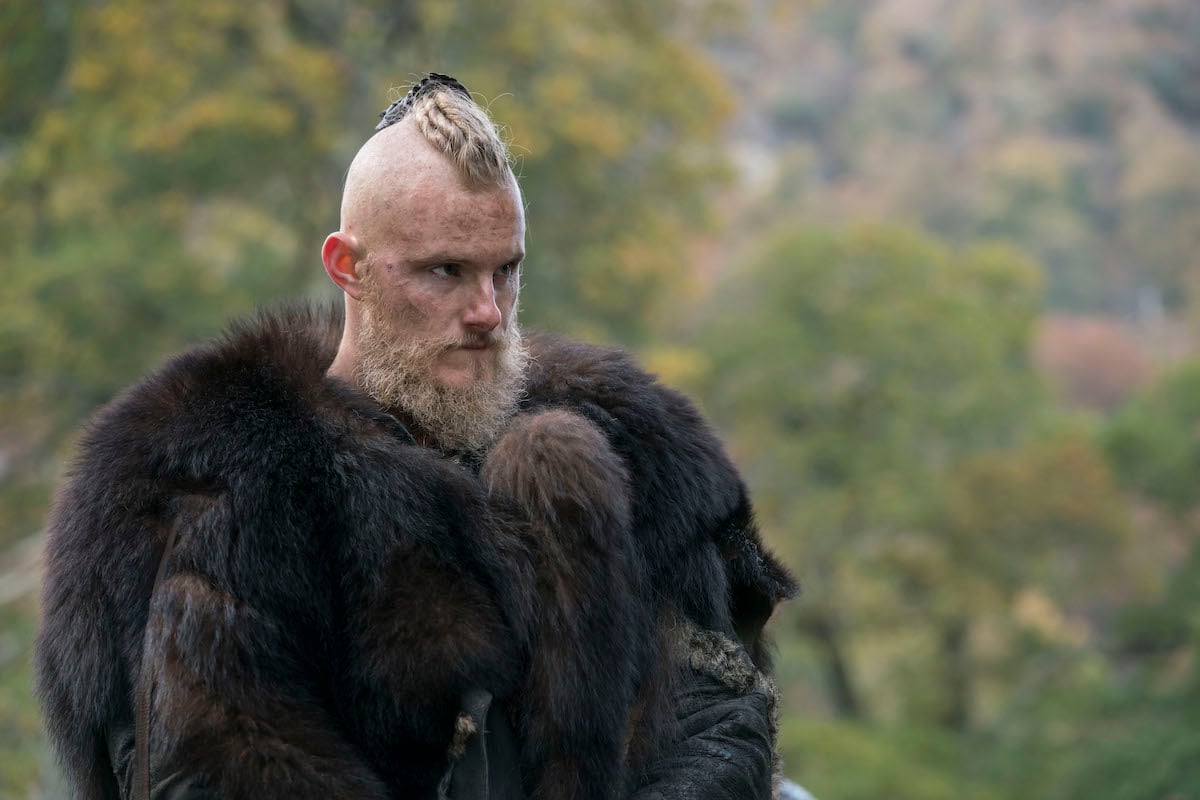 It's in season 5B that Bjorn and Elsewith meet. She even asks who Bjorn is to her future husband, adding, "I have heard tales of him." She seems intrigued, and Alfred isn't giving her a lot of attention at the time either. 
Later, Bjorn walks up to Elsewith, who says, "You're Bjorn Ironside."
"I am," Bjorn explains.
She tells him to "go away," and he says, "If you want."
She walks away, but she looks back at him. They go into a stable area where she asks, "What are you doing?" Bjorn kisses her, and she returns the favor, but she walks away not long after.
The 1 shocking choice Elsewith makes before marrying Alfred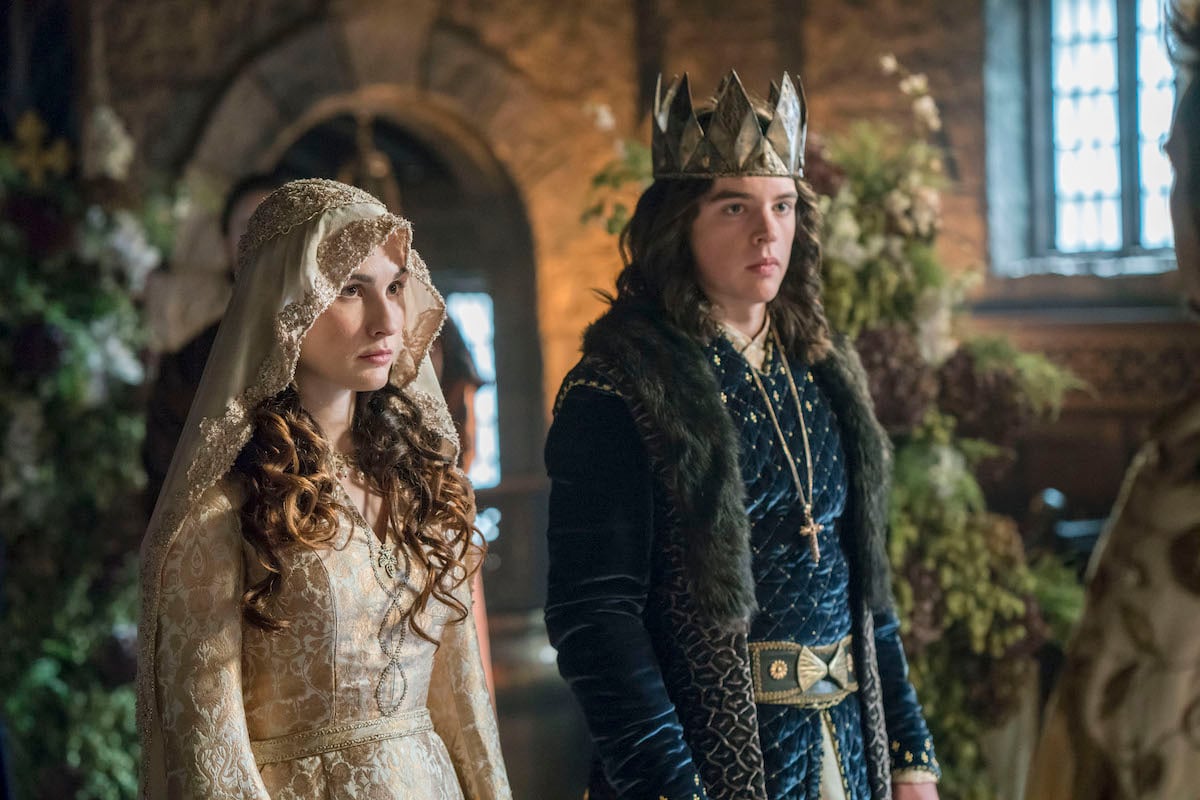 Elsewith makes a shocking choice to be intimate with Bjorn, and it's quite surprising considering she's brought to Wessex to marry Alfred. In another scene, Bjorn is lying in bed at night when Elsewith comes in and sits on the bed.
"I shouldn't be here," she tells him.
Bjorn inquires, "Why not?" and Elsewith says, "God will punish me."
Bjorn tells her that his gods "won't punish" her, and she takes off her robe and gets into bed with him. It's alluded to that they have intercourse after she tells him that she's a virgin. Despite their fling, Elsewith goes on to marry Alfred, becoming Queen of Wessex. Not long after, she gives birth to a child, a son, but it's obviously unclear who the father is because she slept with both Bjorn and Alfred around the same time.
Fans get to see Elsewith again in season 6B, and she advocates for her husband not to make peace with the Vikings when Ivar attacks. She stands by his side as a loyal wife, although he probably doesn't know anything about her liaison with Bjorn back in the day. Despite how faithful Elsewith seems to be now, fans can't forget what happened between Elsewith and Bjorn, and we'll never know who the father of Elsewith's child is.
Despite her early choice to sleep with Bjorn, Elsewith remains King Alfred's wife and the Queen of Wessex. No one ever knows what happened between them except for Elsewith and Bjorn.