'Vikings': The Shocking Thing Siggy Does After Her Husband Is Killed
In 'Vikings', Siggy does something pretty shocking and terrible. We have all the details you need to know.
The hit series Vikings has featured a number of truly shocking moments. Siggy (Jessalyn Gilsig) herself is behind a few of those. But one of the most surprising and heinous things she's done happens in season 1 after the death of her husband, Earl Haraldson (Gabriel Byrne) in episode 6.
Siggy's daughter in 'Vikings' is forced to marry someone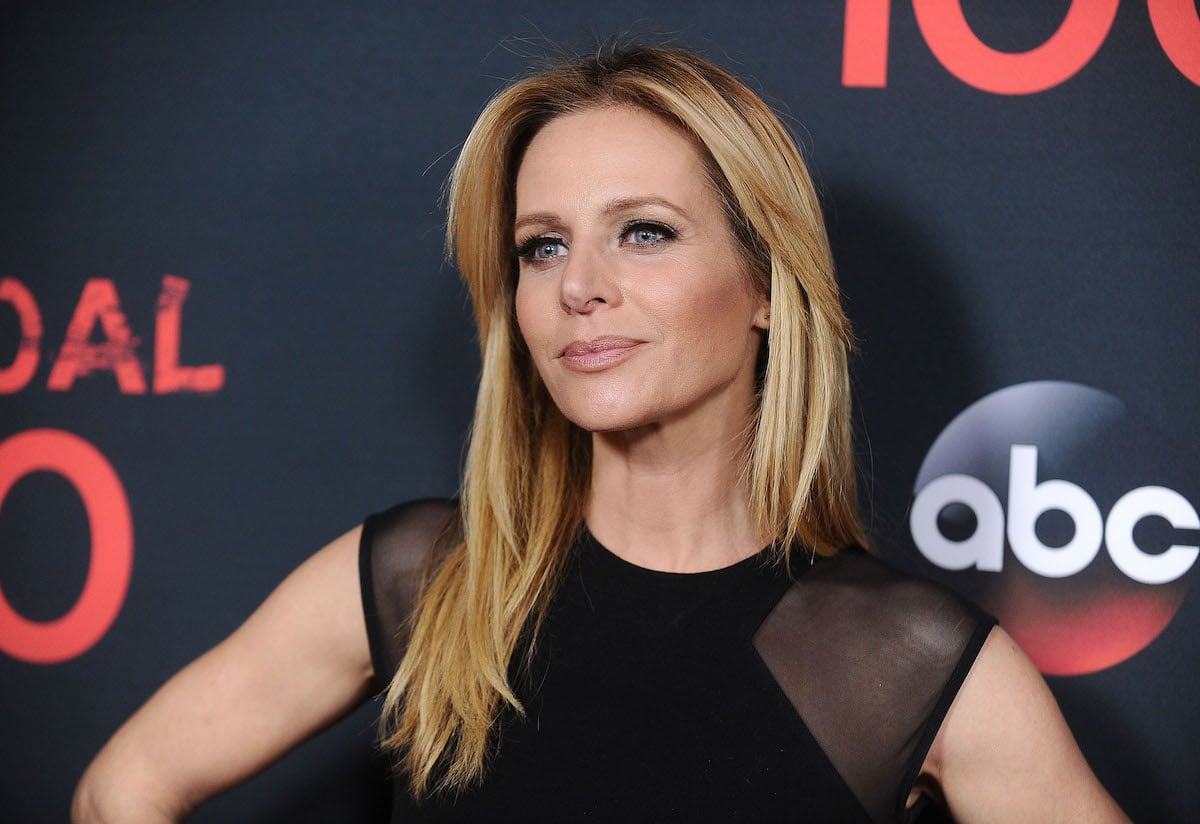 In season 1, Earl Haraldson arranges for his daughter, Thyri (Elinor Crawley), to marry Earl Bjarni (Trevor Cooper), a man who is much older than her. It's something that Haraldson didn't discuss with his wife or daughter before doing, and they don't seem to be favoring the match. However, Haraldson forces his daughter into it, and she marries Bjarni. But it won't last for long after Haraldson is killed by Ragnar Lothbrok (Travis Fimmel).
Ragnar Lothbrok kills Earl Haraldson
In the first season, Ragnar, who is the main character, defies Haraldson and sails west without his permission. He discovers England, changing everything for his people. Haraldson recognizes Ragnar as a threat and decides to send his men to destroy Ragnar's farm and kill him, but Ragnar gives them a run for their money. However, he becomes injured, and does eventually recover and challenges Haraldson to combat.
The two fight amongst a crowd, which includes Siggy, Thyri, and her husband. But Ragnar wounds Haraldson and kills him. He is then declared the Earl by none other than Siggy herself. 
The shocking thing Siggy does after her husband is killed
Ragnar kills Haraldson, and Siggy screams and runs over, trying to save him. Then Rollo (Clive Standen), Ragnar's brother, kills Svein (David Pearse), who worked for Haraldson and the one calling for Ragnar to be killed. 
Then, Siggy does something shocking and terrible. She gets the knife her daughter hands her and stabs Bjarni to death, killing him right then and there. Siggy says, "Hail Earl Ragnar" twice, and the people say it as well and kneel as she does. Although Ragnar is now the Earl and Siggy seems to completely be on board with it, she just killed someone, and Thyri seemed pleased by it too. It's quite shocking and it's never mentioned again.
What happened to Siggy's daughter?
Siggy kills her daughter's husband, and she must accept that she is no longer the earl's wife. Her position changes instantly, and she even asks Lagertha (Katheryn Winnick), Ragnar's wife, if she can work as a servant in their household, which she does. She also develops a relationship with Rollo.
But in season 1, her daughter, Thyri, dies when a plague and fever hits Kattegat. It's a shocking turn of events, and Siggy, who was also sick, mourns her loss greatly. Nothing seems to ever be the same for her after that, and she tries to move on with her life despite the significant loss of her husband and her daughter.
Siggy herself dies in season 3 when she lets go of the frozen edge drowning in the water of a frozen lake after saving Ubbe and Hvitserk, Ragnar's young sons, who fell through. A mysterious man, Harbard (Kevin Durand), appears to her after she sees her daughter assisting her to get one of the boys out of the water. She looks at him and lets go of the edge and dies. It's a strange set of circumstances since Thyri is dead, and it's really unclear what exactly happens, but Siggy dies halfway through the series.