'Vikings': There Were Strange Circumstances Surrounding Siggy's Death
In the hit series Vikings, fans first meet Siggy (Jessalyn Gilsig) as Earl Haraldson's (Gabriel Byrne) wife. But once he's killed by Ragnar Lothbrok (Travis Fimmel), Ragnar takes his place as Earl of Kattegat. Siggy loses her place as the Earl's wife, and she must adapt to her change in circumstance. What actually happens to Siggy from there? We have all the details you need to know about the Vikings character.
Siggy becomes Rollo's lover, and she helps him in more ways than 1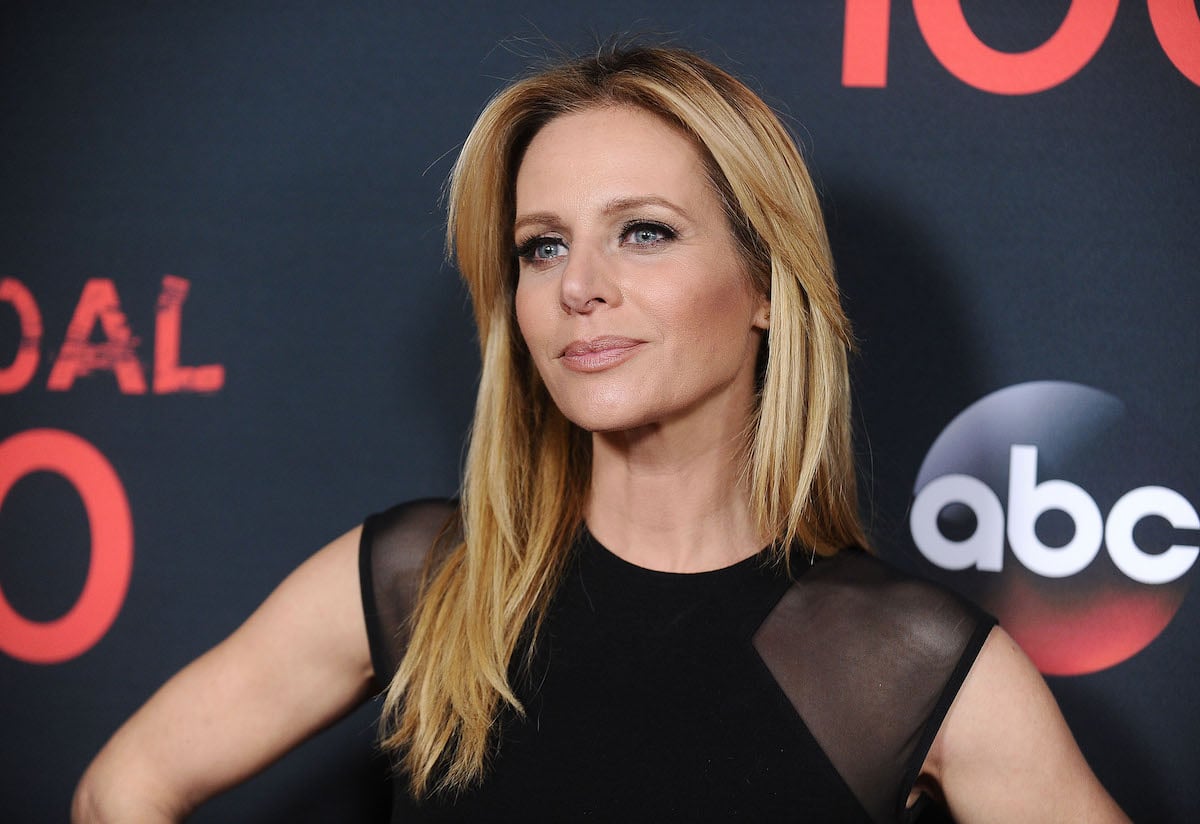 Siggy, who has already formed a bond with Rollo (Clive Standen), the brother of Ragnar, becomes his lover. With Haraldson now gone, Siggy is taken under Rollo's wing, guaranteeing her protection from Ragnar and that of her daughter, Thyri (Elinor Crawley). 
Despite their attraction to one another, it doesn't take Rollo long to cheat on her. He even fights a major battle against his brother with Jarl Borg (Thorbjørn Harr), but Rollo surrenders during the fighting. He's left in disgrace after that even though Ragnar manipulates the Law Giver to spare his life. Rollo almost leaves, but Siggy convinces him to stay in her own way. From there, he starts drinking heavily, and it's hard for her to watch. 
However, Rollo does rise to the occasion when Jarl Borg usurps Kattegat from Ragnar when he's off raiding. Siggy and Rollo flee with Princess Aslaug (Alyssa Sutherland), and Rollo keeps them safe before Ragnar arrives with reinforcements. Siggy does her best to calm Aslaug and help her understand the predicament they find themselves in will make them stronger.
Ragnar is aided by his ex-wife Lagertha (Katheryn Winnick) and Ragnar's oldest son, Bjorn Ironside (Alexander Ludwig), with the warriors of Hedeby. Through their victory, it becomes plain that Rollo did the right thing by protecting Ragnar's family, and he was aided and encouraged by Siggy the entire time.
But that isn't the only way Siggy has tried to assist Rollo. Siggy even sleeps with King Horik (Donal Logue) and his son as well so that she and Rollo can "rise" in station. She hopes to get to know her enemies better, and also to improve the circumstances for herself and Rollo, which she thinks she's doing by sleeping with Horik.
Strange circumstances surround Siggy's death
Siggy dies in a strange set of circumstances in season 3 just after a mysterious man named Harbard (Kevin Durand) arrives in Kattegat. Siggy, Aslaug, and Helga (Maude Hirst) all dream of him before they meet him. He's a wanderer, and he soon takes a liking to Aslaug. He can even calm Ivar and make him go to sleep, which is a relief for Aslaug. It's unclear who Harbard really is, but it's alluded to that he could be a god, although this isn't exactly spelled out.
Siggy is immediately suspicious of Harbard, but her feelings aren't taken seriously. She even talks to the Seer (John Kavanagh) about the stranger, and the fact that two boys were recently found dead. She also tells him that Helga, Aslaug, and herself dreamt that the Seer was tied up and bleeding. The Seer tells her in a strange cryptic response, "No one can help you."
When Aslaug goes to spend time with Harbard again, sleeping with him, she leaves her children behind. Siggy tries to convince her that things need to be done and people need to be seen, but it's no use. She decides to take Aslaug's responsibility onto herself. 
Siggy, who is watching Aslaug's children, goes after Ubbe and Hvitserk, just young boys at the time, after they leave Kattegat and find their way onto a frozen lake. They fall into the ice, and it's a tense few moments. Siggy goes in after them, pulling them out one by one with the help of what looks like her daughter at first, who died years earlier from sickness. But it's really Harbard, and when Siggy resurfaces, she looks at him and takes her hands off the sides of the ice and falls back into the water to her death. It's truly a sad end to her life, and the situation is left up to interpretation as to what really happened. Did Harbard make her do it? It's unclear, but Siggy dies in season 3, episode 4.
Siggy's death came as a shock to fans, and it's a little confusing when it comes to exactly what went down. There are also a number of strange circumstances surrounding it, including a dream all the women share, Harbard's arrival, and the way Siggy died specifically. Rollo takes her loss pretty hard when he learns about what happened. Siggy was a fascinating character and she is mourned after her death.