'Vikings': Travis Fimmel Reveals the 'Beginning of the End' for Ragnar Lothbrok's 'Drive'
Fans of Vikings were recently treated to a panel of epic proportions. On Friday, July 24, 2020, many of the big names in the series over the years took part in an at-home panel for San Diego [email protected] 2020. Travis Fimmel, who played Ragnar Lothbrok, participated as well and provided some insight into his character.
Who participated in the [email protected] 2020 panel?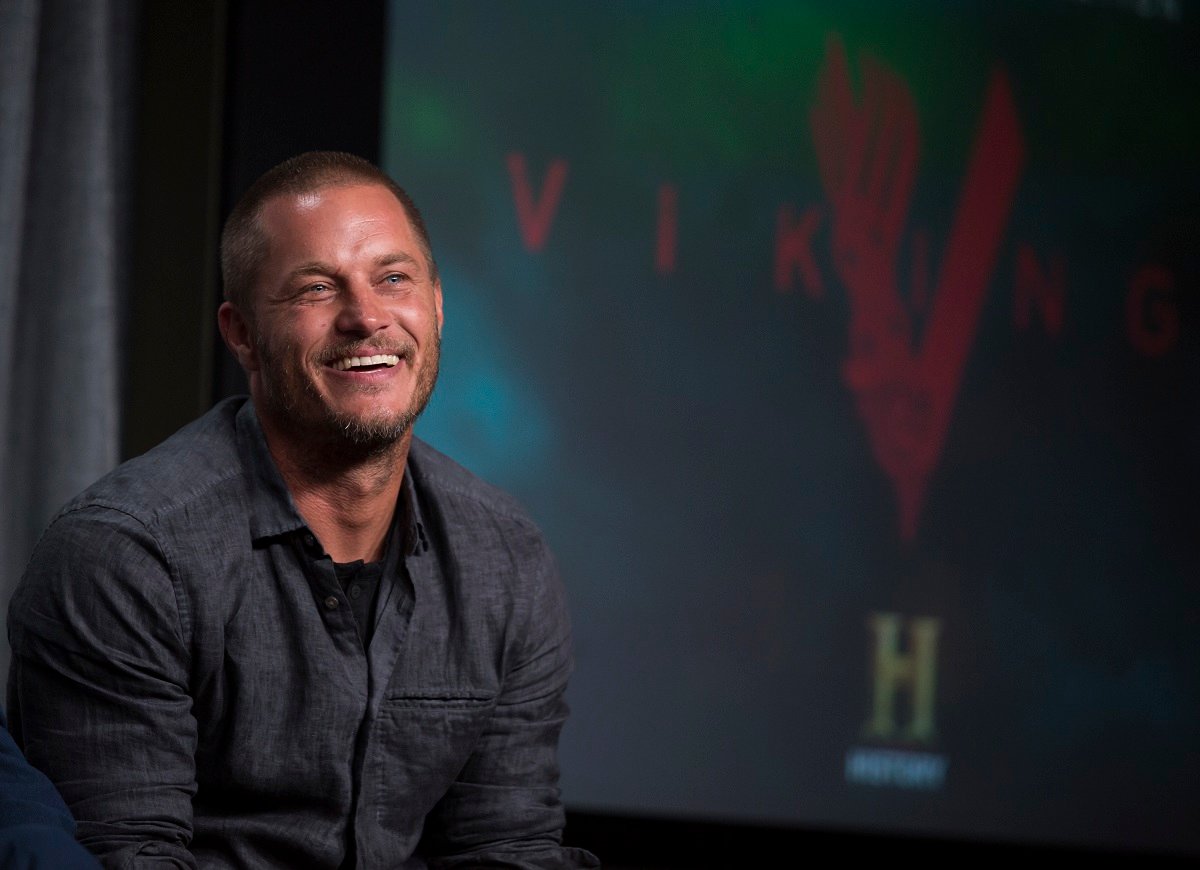 A number of familiar faces joined Fimmel for the panel, including Michael Hirst, the creator of the hit series. Fimmel was also among friends that include Katheryn Winnick, who played Lagertha, Alexander Ludwig, who plays Bjorn Ironside, Clive Standen, who plays Rollo, and Jordan Patrick Smith, who plays Ubbe.
Rollo makes a choice that changes his and Ragnar's lives forever
Ragnar goes through a lot throughout the series, but one moment in particular signals the end of his "drive," according to Fimmel. In the first raid on Paris, which is successful, Ragnar is wounded and unable to make the decision on who will stay in the winter camp near Paris, since the Vikings intend to raid there again. His ambitious brother, Rollo (Standen) offers to stay, and he in turn makes a deal with the Emperor to fight for Paris against the Vikings. He has everyone in the Viking camp killed, and he carves a new life out for himself as the husband of the Emperor's daughter, Princess Gisla (Morgane Polanski).
When Ragnar recovers and it's finally time to return to Paris, Ragnar faces a mighty obstacle in his brother. They meet in their boats, and Ragnar and Rollo have an epic fight that can stand the test of time. It's the final defeat for Ragnar, who seems to lose his drive after this. Neither of them kills the other, and they both suffer a beating during the altercation. Ragnar soon learns he won't be able to enter the gates of Paris again.
Travis Fimmel reveals the 'beginning of the end' for Ragnar Lothbrok's 'drive'
When Fimmel is asked about the moment Ragnar fights with his brother to get access to Paris, he explains that it changes everything for Ragnar. Not long after his defeat in Paris, he returns to Kattegat, just to up and leave for many years. After all his successes, nothing can compare to this failure at the hands of his own brother.
"I think for the character, I think even til that very moment, he was hoping that [Rollo] wouldn't fight him back," Fimmel tells the moderator. "That maybe he had a glimmer of hope that his brother wouldn't betray him and as soon as that happens, I think it just devastated his world and it was really the beginning of the end for his drive. I think he really regretted his life… Wishing he'd never gone against Earl Haraldson or any of that stuff."
It's a devastating moment, and it signals the beginning of the end for Ragnar Lothbrok. His brother betrays him for the final time, and it breaks him completely. He is never the same man after this defeat, and it's something he'll carry with him for the rest of his life.
Although Ragnar does return years later just to die, the consequences of his choice to leave Kattegat and his family leave a stain on his legacy forever.