'Vikings: Valhalla' Season 3 is Already Shot
Vikings: Valhalla — the Netflix spinoff of the History Channel's hit series Vikings — premiered its second season on Jan. 12. And luckily for fans, the next installment shouldn't take too long to arrive. 
According to series creator Jeb Stuart, Vikings: Valhalla Season 3 is already shot. And he revealed that additional seasons have also been mapped out. 
Filming on 'Vikings: Valhalla' Season 3 is complete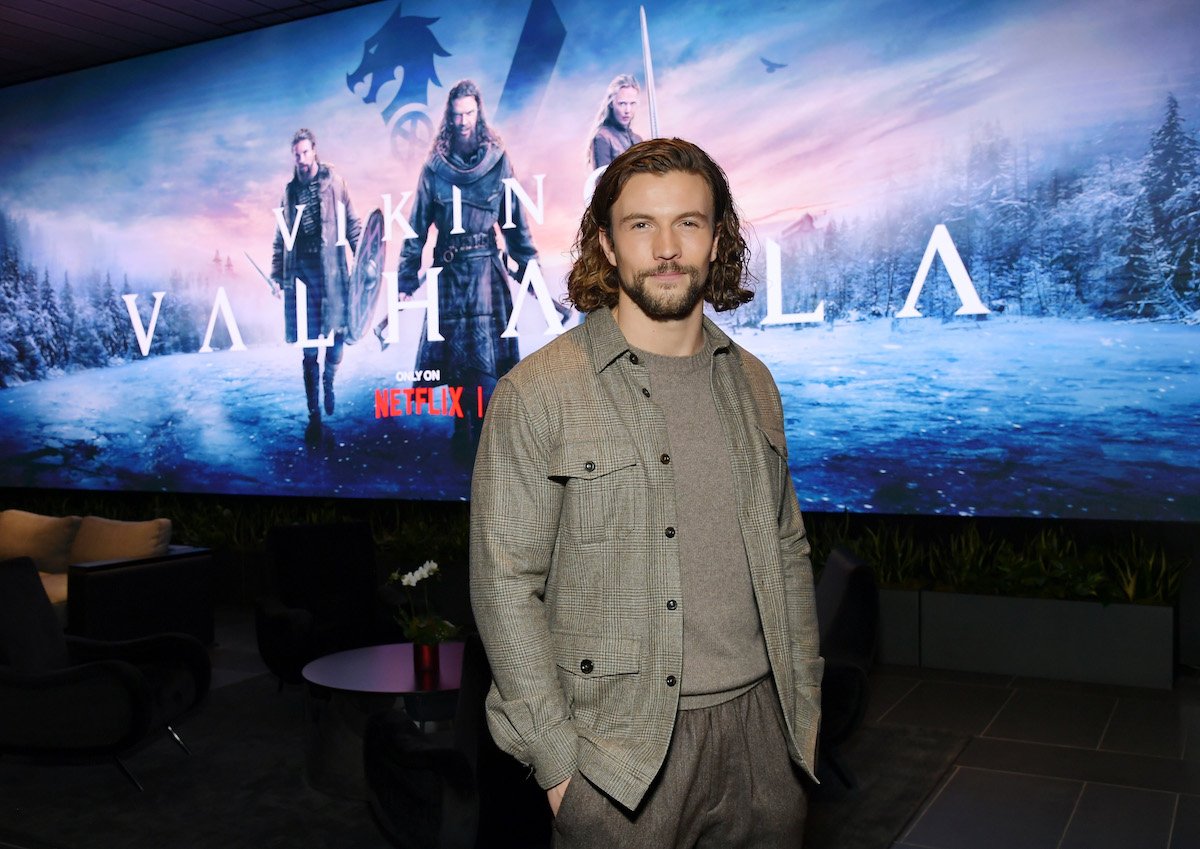 When the first season of Vikings: Valhalla premiered in February 2022, the second season had already completed filming. Production on season 3 began in the Spring of 2022. And while Stuart doesn't have a definitive release date, he did reveal that he's currently putting in the final touches. 
"We don't have any [release date] commitment at this point," the showrunner told Collider. "We hope we do, but we don't at this point. We are still just starting to do the post-production on Season 3, so we've got a long throw as far as that's concerned."
The first two seasons premiered in the early months of 2022 and 2023. So there's a good chance the Vikings: Valhalla Season 3 release date will fall within January or February of 2024.
What will 'Vikings: Valhalla' Season 3 be about? 
Viking: Valhalla picks up 100 years after the events of the History Channel's Vikings series. The first season kicked off with the St. Brice's Day Massacre. And Season 2 focused on the aftermath of the battle of Kattegat. 
In a chat with Digital Spy, Stuart revealed that Season 3, which was filmed in Ireland in the summer of 2022, will continue with a few main characters' stories. But he noted that it will also follow the Vikings into new lands. 
"Season 3 is very exciting and my Vikings get out of Scandinavia," Stuart said. "So we have lots of great surprises and stories for season three." 
Jeb Stuart hopes to see 'Vikings: Valhalla' Season 4 and beyond 
Netflix initially ordered 24 episodes of Vikings: Valhalla, which was then developed as three, eight-episode seasons. But Stuart isn't done telling the Vikings' story. So he is hoping the streamer will renew the series for more seasons.
"I would love to get a pickup," he told Collider. "We'd love to continue this journey. If we're lucky enough to have that happen, we'll be ready." 
Stuart also revealed that, if renewed, he plans to tell the Vikings tale in its entirety. " I would love more time to tell the full story, I would love more time to get to the fact that William the Conqueror puts an end to the Viking Age," he told Digital Spy. "That story involves Harald Sigurdsson and that story involves a lot of our characters like Emma and Godwin." 
Vikings: Valhalla Seasons 1 and 2 are currently streaming on Netflix.