'Vikings': What Do Fans Really Think of Torvi?
In the hit series Vikings, Torvi (Georgia Hirst) is now the wife of Ubbe (Jordan Patrick Smith), but her journey has been an eventful process to get to where she is now. She has proven herself time and time again as a loyal member of the Lothbrok family. Torvi always had a special relationship with Lagertha (Katheryn Winnick) and it was always nice to see their interactions. What do fans actually think of Torvi?
From the wife of Jarl Borg to a shield-maiden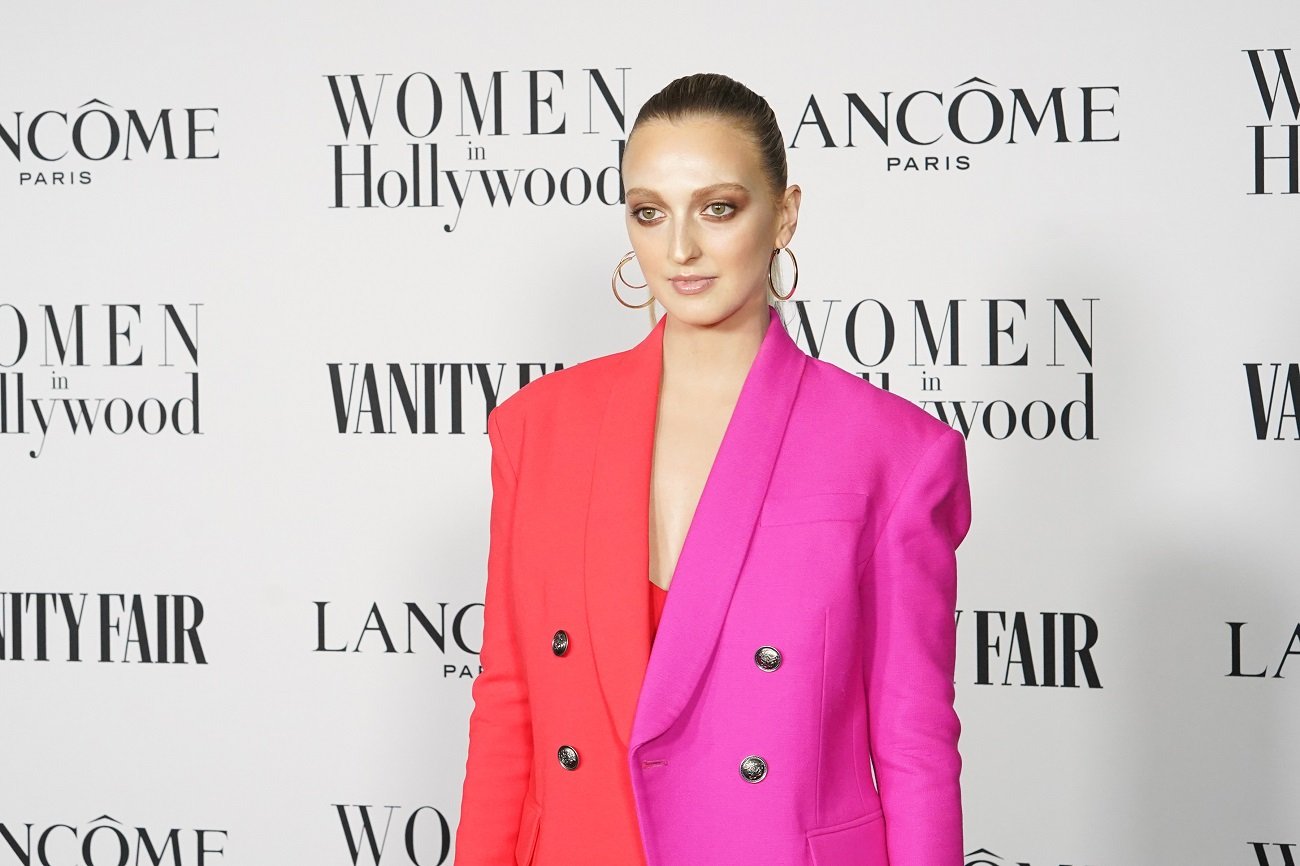 Torvi is the wife of Jarl Borg (Thorbjørn Harr) when fans first meet her. She proves herself to be loyal to her husband, but he is killed when he takes Kattegat for himself and Ragnar (Travis Fimmel) is forced to get it back from him. He is blood eagled and Torvi is forced to watch it happen.
Torvi becomes a fierce shield-maiden and finds herself a close ally to Lagertha. She even helps her usurp Queen Aslaug (Alyssa Sutherland) from Kattegat. Torvi becomes the companion of Bjorn Ironside (Alexander Ludwig), Lagertha's son. They have children together, and it's clear that Torvi loves him deeply. However, Bjorn doesn't know how to be faithful and he has a wandering eye.
Torvi eventually finds herself as Ubbe's wife and she even has a child with him. She has been loyal to the Lothbrok family and is an integral member of it now, looking out for the best interests of them all.
What do fans really think of Torvi?
A fan recently posted to Reddit with a screenshot of Torvi in Vikings. "I think Torvi is the nicest and most emphatic TV show character ever," a fan titled the post on Reddit.
One fan believes that title should really go to Helga (Maude Hirst) on the series instead. "Torvi is up there for the show though. Don't understand some of the hate she gets especially since she barely has dialogue," a fan reasoned.
Torvi is a 'competent ally'
RELATED: 'Vikings' Season 6B: Why a Recent Photo of a 'Vikings' Actor Has Fans Talking About the New Season
A fan enjoys watching Torvi on her "journey" through life. She goes from helpless to fearless and it makes her a "competent ally." She becomes a force to be reckoned with and she's willing to fight and die for what she feels is right.
"I really liked her journey from shrinking violet to shield-maiden (s2-4), but after that she kind of stalled imo. She became the reasonable, competent ally, never bad, never great," a fan wrote on Reddit.
'She broke my heart when Lagertha died'
After the death of Lagertha, Torvi is ready to give it all up and die so she can go to Valhalla with Lagertha. She wants to be sacrificed, but it can't be done because she's pregnant at the time. It's a sad moment and she sings a heart- wrenching song in her memory.
"She broke my heart when Lagertha died," a fan said. "When she wished to go to Valhalla with her for whatever tradition it is they have and she puts her name up because she would rather die over not having Lagertha in her life."
A fan says they respect her ability to adapt to any situation she finds herself in. "I always respected her for her perseverance and adaptability," a Reddit user wrote.
A number of fans say Torvi is their favorite female character. "She's my favorite female character," a fan said.
Fans seem to respect Torvi for who she is and what she's been through in the hit series Vikings. Thankfully, her journey isn't over just yet and she'll be back for the final episodes of the series.