'Vikings': What Happened To Torstein?
Over the course of the hit series Vikings, it becomes plain who Ragnar Lothbrok's (Travis Fimmel) true and close friends are. One of those is certainly Torstein (Jefferson Hall), a Viking warrior and loyal friend to the Lothbrok family. He's there with Ragnar on the first raid of England at Lindisfarne. Fans get to see him until season 3 of the series. What happens to Torstein? We have all the information you need to know.
Torstein is a loyal friend to Ragnar Lothbrok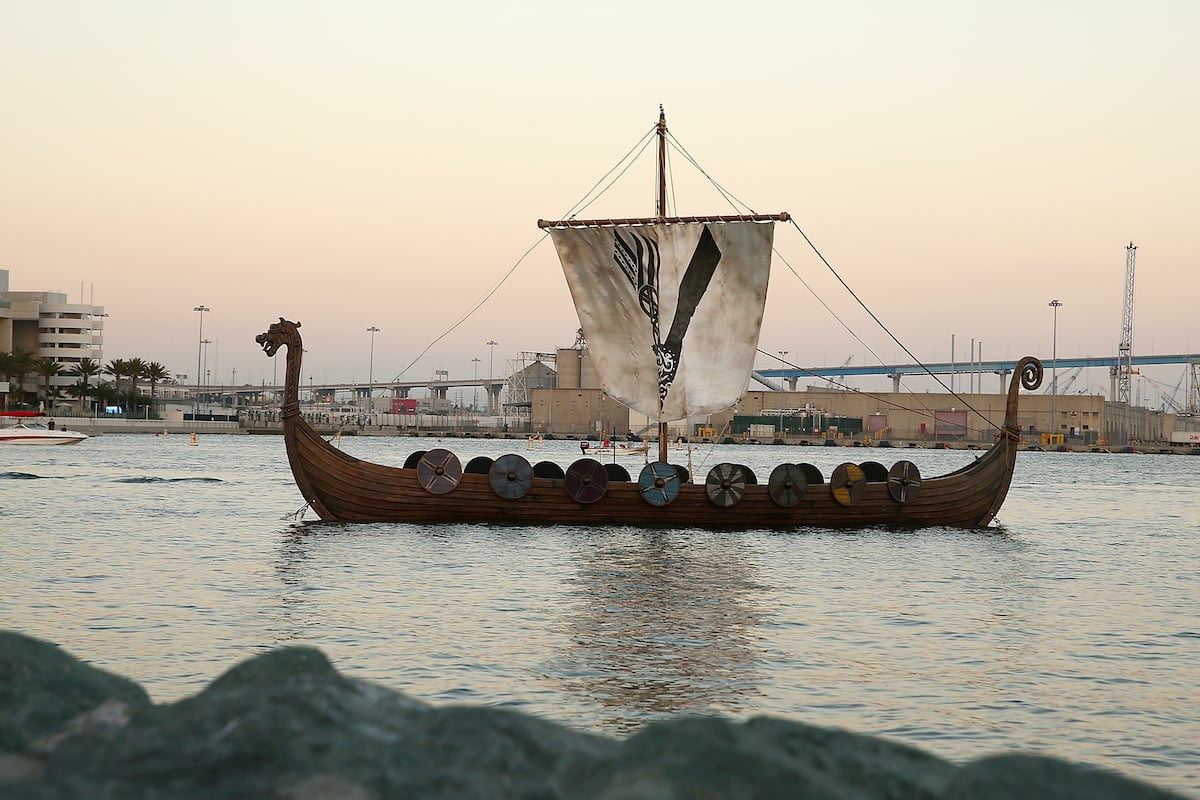 Torstein fights and raids with Ragnar over the years, and he even goes to see Ragnar when he's been hurt and his farm is destroyed in a dispute with King Haraldson (Gabriel Byrne). He cares enough to visit his friend and check on him at Floki (Gustaf Skarsgård) and Helga's (Maude Hirst) home. He also feeds information to Ragnar and his family about what's going on in Kattegat.
According to the character's Fandom page, Torstein is one of the first people to pledge their loyalty to the new Earl Ragnar after he kills Haraldson in combat. 
He also participates in a trick against King Horik (Donal Logue), who believes he's been killed by Floki by feeding him mushrooms. However, Torstein isn't dead, and it was all part of the plan against Horik, since Ragnar was one step ahead and knew that Horik was really after him.
In season 3, Torstein is badly wounded
By season 3, Ragnar has been raiding and discovering new parts of England. He's given land in Wessex for the Vikings to establish a settlement and farm the land. Ragnar and some of the other Vikings, including Torstein, have to assist Wessex and Queen Kwenthrith (Amy Bailey) in taking Mercia. However, during battle, Torstein is shot with an arrow in his arm. Originally Torstein just brakes off the end and goes about fighting, but it quickly becomes infected, and it eventually leads to his death.
Torstein asks his friend Floki (Gustaf Skarsgård) to cut off his arm in order to save his life, which he does, and they burn it right after. But even that doesn't stave off the infection. In season 3, episode 3, Torstein decides to be a part of the next battle between Kwenthrith's brother and the Vikings. Rollo (Clive Standen) helps Torstein walk at his insistence, and they all head for the battlefield.
Torstein fights for the last time
Torstein asks to be the first to go out and meet the enemy. Ragnar allows him to go, and he takes a shied with him in his attempt to go to Valhalla by dying in battle. He climbs the hill, getting to the top. He walks toward the Mercian soldiers, and he's shot with arrows, although he prevents some from hitting him with his shield. But the next round of arrows makes him drop his shield and fall to his knees after being hit. 
As the soldiers approach, he says, "I come to you Odin." He reaches out for one of them, and says, "Odin, I come to you," as he grabs for his sword and attacks one of the Mercian soldiers. But another soldier stabs him, killing him. The rest of the Vikings then attack, and with the help of Wessex, Burgred (Aaron Monaghan), Kwenthrith's brother, surrenders.
Torstein dies in a sad set of circumstances. He's loyal to his friend Ragnar until the end, and fans certainly miss the character.