'Vikings': Why Fans Love a Hilarious and Awkward Moment Involving Floki and Siggy
Two of the most memorable characters in the hit series Vikings include Floki (Gustaf Skarsgård) and Siggy (Jessalyn Gilsig). Their interactions are always priceless, and one in particular comes to the minds of fans. Read on to learn more about the hilarious and awkward moment.
Siggy has been sleeping with King Horik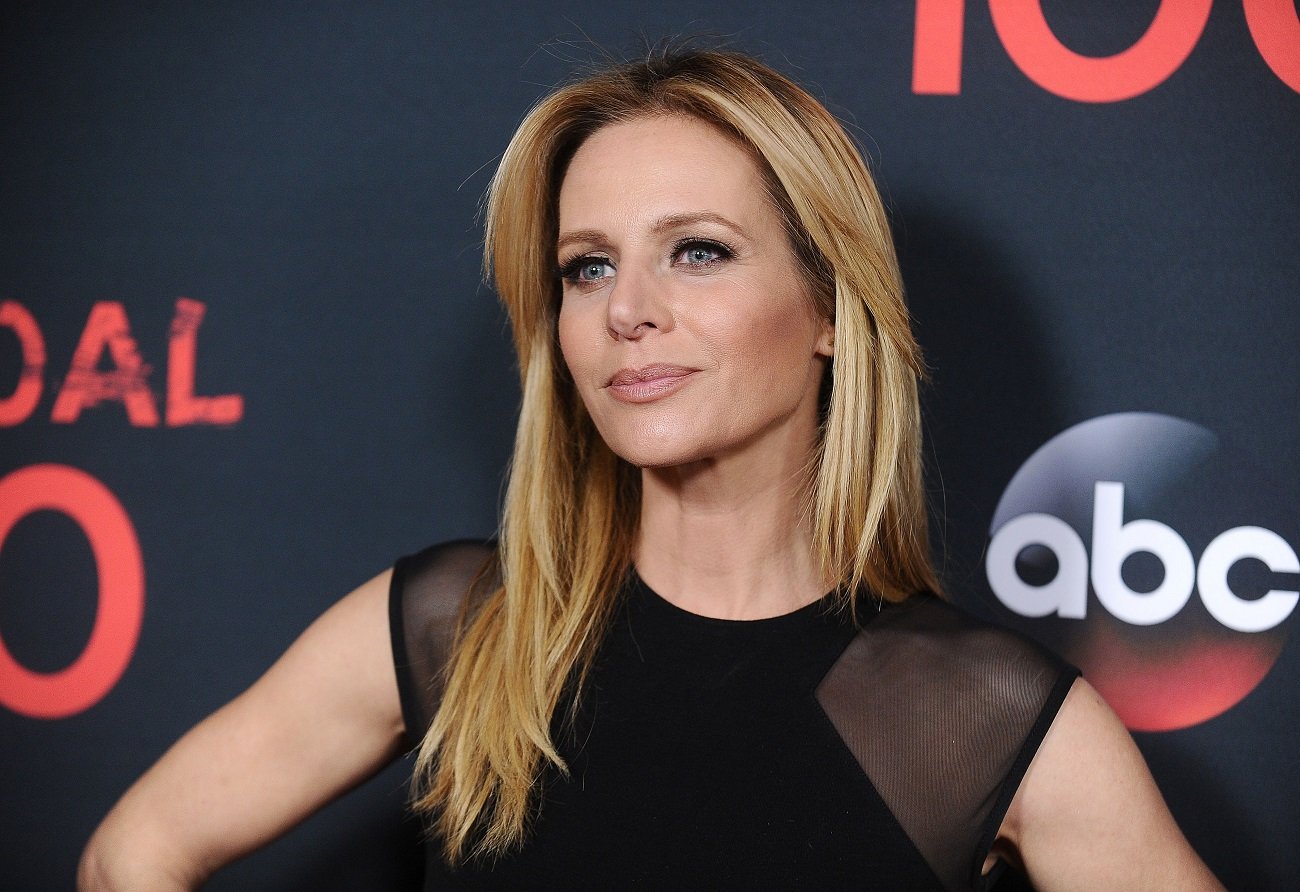 Siggy takes it upon herself to sleep with King Horik (Donal Logue) as a way of playing both sides. She wants to get in good with him, since he's the king and she wants to rise in her station with Rollo (Clive Standen). However, things get a bit messy and Floki actually sees evidence of that at a dinner in Kattegat.
Floki witnesses Siggy and King Horik speaking and it's clear that they are more than acquainted. Siggy decides to walk over to Floki and she proceeds to ask him a question, testing his loyalty.
"Can you keep a secret?" Siggy asks Floki.
Floki laughs as he says, "No." He takes another drink to brush the whole thing off as Siggy looks off awkwardly.
Why fans love a hilarious and awkward moment involving Floki and Siggy
The scene is definitely one of the great moments in Vikings. Fans still discuss the situation years later when Floki straight-up admits he won't be able to keep a secret for Siggy.
"Most hilarious scene in all of Vikings," a fan titled a post on Reddit, which includes a video snippet of the scene.
One fan thinks Siggy is "scheming" and Floki isn't "having any of it." "She is scheming around playing politics and she sees that he notices her. She goes over and tries to play him too but he wasn't having any of it," a fan deduced.
1 fan didn't need to watch the scene to know how it plays out
Another fan says they don't even need to watch the video to know exactly what's going on. It's an iconic scene in the hit series and one that fans know by heart. Floki clearly isn't trying to play a game with Siggy.
"I didn't have to press play on this. I just heard the giggle and 'no,'" a fan said about the situation.
A few fans think this scene is "great" between these two characters. "This was a great scene," another fan expressed.
Fans miss the early days of the series
A fan misses the old days when the original Vikings were young and full of life. Young Floki was especially memorable and it's nice to go back and relive those memories with him. He was fierce, yet full of laughter at the most awkward times, including in this memorable scene.
"Good old times, when they were young and energetic," a fan wrote. "I love the show now too. It is a multigenerational show. Miss young Floki a bit still."
In the history of Vikings, this is just one of many memorable scenes. However, it shows a humorous side to Floki that isn't as apparent as he gets older. It's nice to relive scenes like this with old characters including Siggy.