'Vikings': Why Travis Fimmel Wasn't Initially Too Crazy About the Speech Ragnar Gave Before His Death — 'I Hate Speeches'
In the history of the hit series Vikings, one death has stung more than all the rest. The murder of Ragnar Lothbrok (Travis Fimmel) was hard to watch and it's something that sticks with you long after you finish watching it. Before the deed is done, Ragnar gives a moving speech, but apparently, Fimmel wasn't too crazy about the whole speech idea at first. Read on to learn why.
Ragnar Lothbrok returns to England for revenge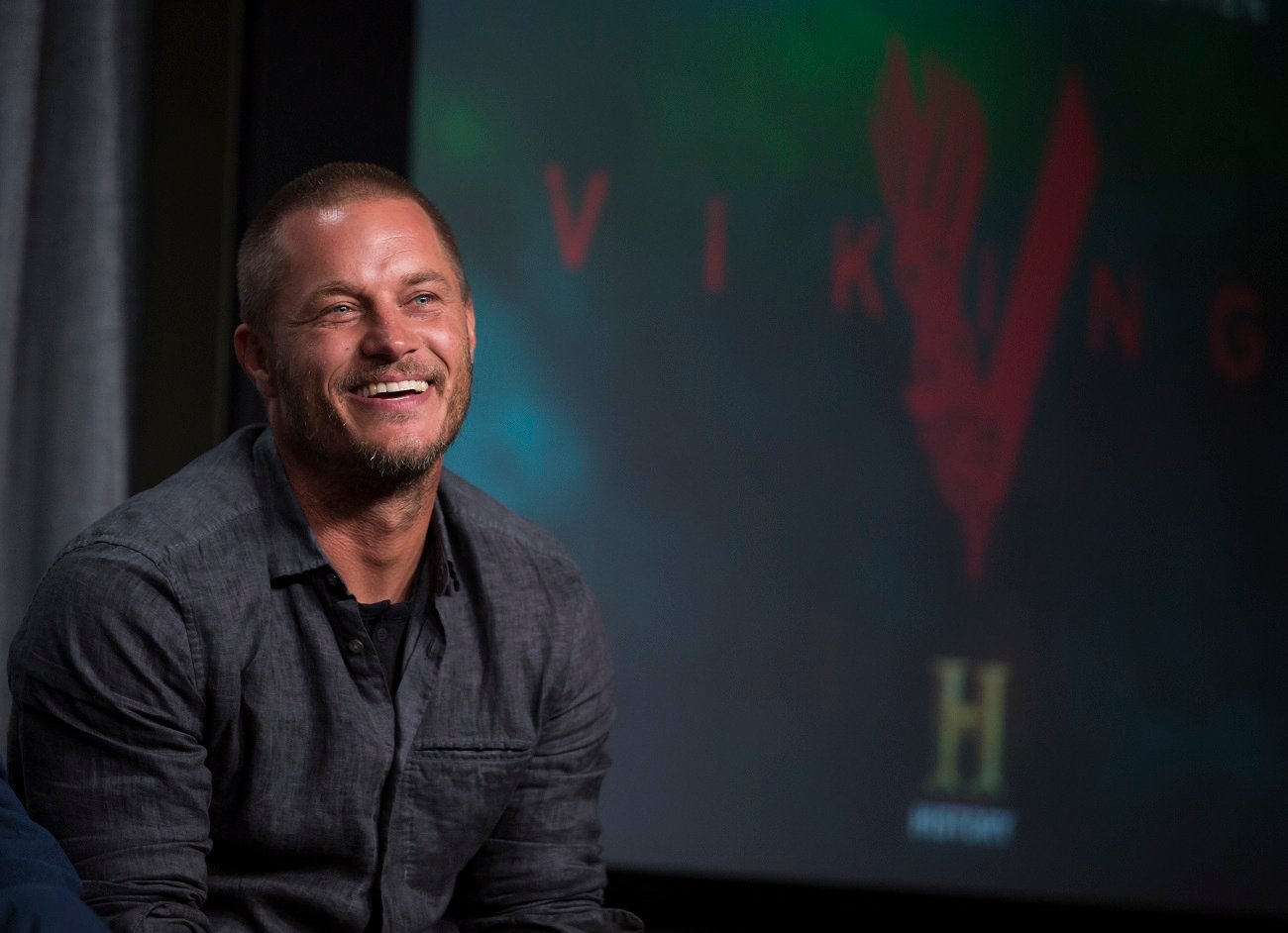 After his second attempt to take Paris fails miserably, Ragnar leaves his home of Kattegat and isn't seen for many years. He eventually returns home looking for revenge for the destroyed settlement in Wessex. He manages to bribe some men to go with him to England, but he's clearly outnumbered, so he changes tactics, leading to his planned death.
When he lands, he convinces King Ecbert (Linus Roache) to hand him over to King Aelle (Ivan Kaye) of Northumbria to be executed, but it's all part of his plan. Ragnar knows his death will bring his sons over for their revenge, and he has thought everything out strategically ahead of time once he realizes no one will follow him anymore.
Ragnar gives a speech before he dies
Ragnar is treated with cruelty and is beaten and held suspended in a cage out in the elements. The cage is held over a snake pit, which is how Ragnar meets his end. Before his death, Ragnar gives a moving speech that has stuck with fans over the years.
"It gladdens me to know that Odin prepares for a feast. Soon I shall be drinking ale from curved horns. I shall not enter Odin's hall with fear. There I shall wait for my sons to join me. And when they do, I will bask in their tales of triumph. My death comes without apology. And I welcome the Valkyries to summon me home," Ragnar says. He is thrown into the pit of snakes and dies alone.
Why Travis Fimmel wasn't initially too crazy about the speech Ragnar gave before his death
Fimmel spoke with Entertainment Weekly about the whole situation alongside Michael Hirst, the creator of the series. Fimmel wasn't loving the idea of Ragnar giving a big speech. Ragnar isn't the type to do things like that. He's more of a quiet thinker.
"I hate speeches," Fimmel explained. "It was written to be a big thing, and I didn't want him to say all that. Me and Michael argued about it."
Hirst says Fimmel was "worried" about the speech. "It became a huge moment. He was very worried about giving the last speech from the cage," Hirst said. "Drenched to the bone, having to say things…it wasn't that he didn't believe them, it was that he said, 'My character doesn't give speeches.'"
Obviously, Fimmel went along with the idea and it became an iconic moment that still gives fans chills. The speech wasn't something Ragnar believed, but it was for his sons. They needed to hear it.
"Me and Michael spoke about how the kids will find out what he said. It's all for them, he doesn't believe it," Fimmel explained about the moment.
The death of Ragnar Lothbrok and his moving speech will go down in the history of the series as the most important and pivotal death in Vikings.