Chrissy Teigen's Mom Lives with Her and John Legend, and It's Incredibly Sweet
Chrissy Teigen and her husband, John Legend, have a living situation that some people would be surprised by, considering how rich and famous they are. Chrissy's mom, Vilailuck Teigen, lives with her and John. Chrissy, John, their children, and Vilailuck have become a tight-knit family of five. Here's what we know about the Teigen-Legend household's sweet family life.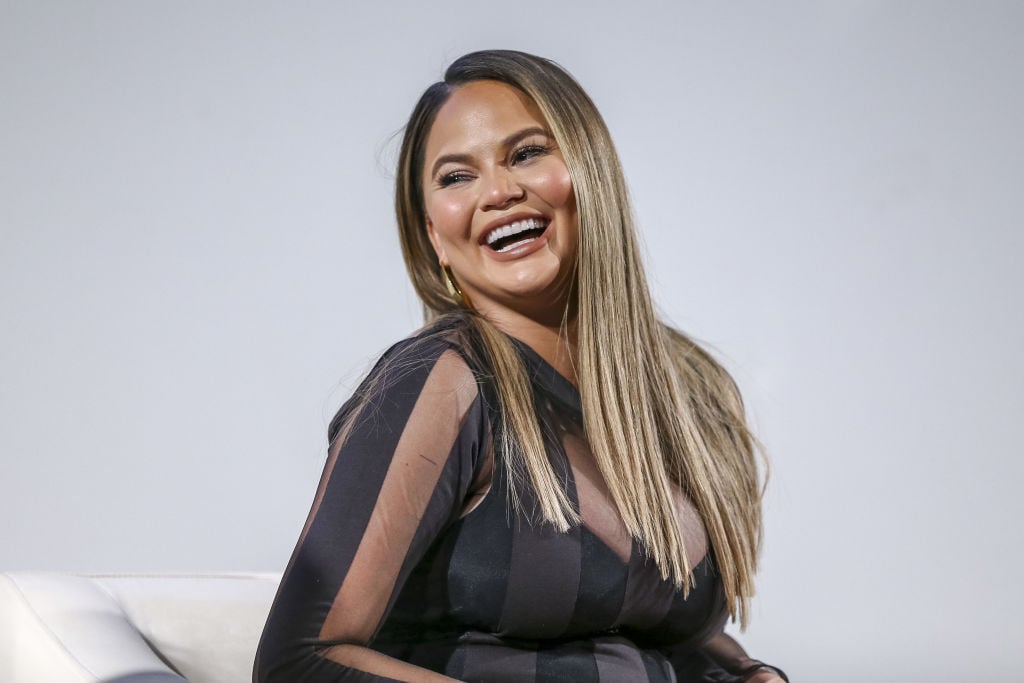 Who is Chrissy Teigen's mom, Vilailuck Teigen?
Chrissy Teigen's mom is a little bit of everything. She's a grandmother, Chrissy Teigen's sidekick, a social media queen (you can find her on Instagram under the name pepperthai2), and a taste-tester for Chrissy's cookbooks. She pretty much does it all. She also became a U.S. citizen in October 2018.
Why does Vilailuck Teigen live with Chrissy Teigen and John Legend?
When you first heard that Vilailuck lives with Chrissy and John, your first thought was probably, 'why?' The reason she lives with her daughter and son-in-law is quite simple. Vilailuck lives with Chrissy and John in their California home so she can help out with the couple's two children, Luna and Miles. The couple travels a lot for work and big events, so they rely on Vilailuck to pitch in and watch the kids. This explains why Chrissy seems to be able to conquer the world and look good doing it. She writes cook books, hosts TV shows, and recently came out with a Target collection.
Chrissy doesn't take her mom's help for granted. She told Yahoo! Style she is able to do what she does because she has her mom's help:
My mom lives with us. I have hair and makeup people. I'm not getting up and doing all this by myself. If I'm not being done for something, I'm not going anywhere. A lot of hands go into it. We have help. It's important for people to know that. I have the utmost respect for mothers and single mothers who go to work and come home and make dinner. I do all these things because I have help.
Vilailuck Teigen has some hilarious Instagram posts about her life
Vilailuck is quite savvy when it comes to Instagram. Her account is chock-full of entertaining and downright hilarious posts. Chrissy also joins in on the fun and posts funny photos and videos of their family on her accounts. One post that is sure to make you laugh is a video of Vilailuck walking around with sausages on a string, declaring herself the "sausage queen." Chrissy filmed her mom making sausages in the kitchen, hanging them from the light fixture, and then proudly carrying them around the living room.
Her Instagram name is "Pepper Thai" for a good reason
Vilailuck's nickname is "pepper" because she loves hot and spicy food. Here's what she told Taste about her love for extremely spicy dishes: "I love hot food, and my name is kind of long. Every time I eat, I have to have peppers or something spicy. Sometimes we even have a contest to see who can eat hotter, and I always win," she told the publication.
Read more: Chrissy Teigen Target Collection: Everything We Know About Her New Kitchenware Line
Check out The Cheat Sheet on Facebook!