Villanelle Influenced Jodie Comer in a Way That Might Be Opposite of What Fans Expect
Killing Eve's Villanelle is one of the most fun characters to watch on television at the moment. She's not really a Good Guy, being that she kills for money as an assassin. It's not clear whether all the people she kills are bad or harmed others, but still. Villanelle is a killer and doesn't seem to care about that aspect of it (at first). But she's so delightful to watch, it's hard not to root for her. That's thanks to Jodie Comer, of course, as well as the writing. And interestingly, the actor's time as Villanelle has positively influenced her.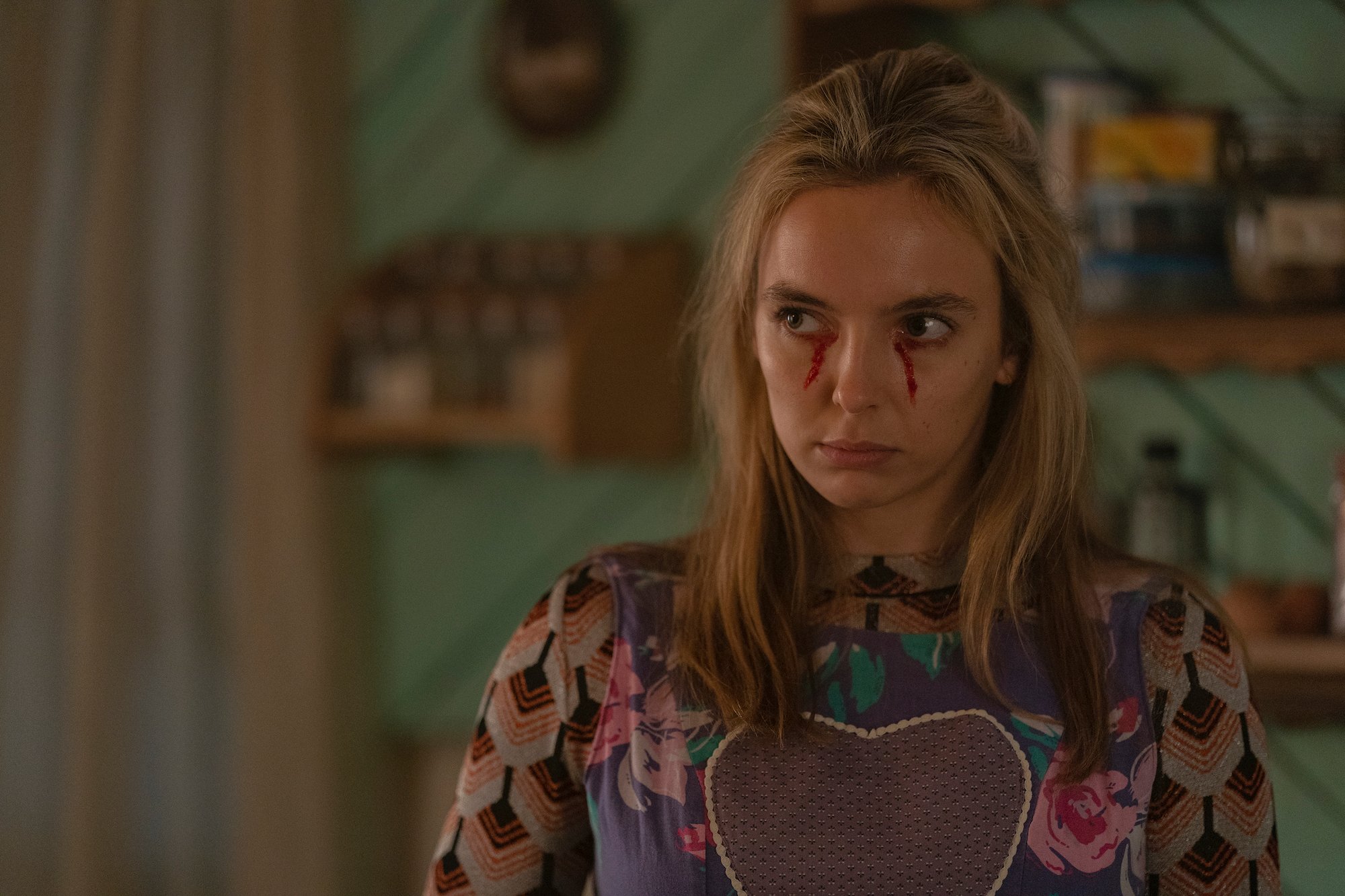 RELATED: Villanelle's Relationship With Music Has Changed Throughout 'Killing Eve'; What Does It Mean?
Jodie Comer has changed a bit since playing Villanelle, and for the better
Playing a character that kills on the daily might negatively affect some people, but for Comer, those are the most fun days on set. And despite playing a character that doesn't really have a traditional moral compass (or one at all), Comer has become more aware of herself and changed for the better.
"I feel like playing Villanelle has enabled me to be more honest with myself and my relationships," Comer told Ok! Magazine, Celebretainment.com reported on July 5. "Villanelle is very fearless and sometimes she's maybe too honest, but that's something I really, really admire about her."
Comer gave a similar answer to IndieWire last year relating it back to Villanelle's stark candor.
"Sometimes Villanelle is maybe too brutally honest," Comer said. "Maybe it's just me getting to 26 and growing up a little bit, but I also feel like she's enabled me to be more honest with myself and also within my relationships and my life."
There are differences too, of course
Granted, there are a ton of differences between Comer and Villanelle. For one, Villanelle is originally from Russia, whereas Comer reigns from Liverpool. Comer doesn't kill people for a living, either. But also, Villanelle has a much more fabulous sense of fashion. 
RELATED: This 1 Trait Makes Villanelle Different From Other Assassins, According to Jodie Comer
"I'm going to be honest with you… I'm a jeans and t-shirt kind of girl," Comer told Ok! Magazine. "I used to dress up a lot in my late teens, when I would go out for the night with my friends."
She shared how she used to wear six-inch heels and dresses in winter.
"Now, me and my friends wear flats," Comer shared. "You know what? I'm very grateful to have a stylist."
But despite those differences — both aesthetically and morally — Comer said on the Build Series in 2018 that there's a humanity to Villanelle that a lot of other assassins don't have on TV. And that made her more relatable overall. 
"Stuff where she flicks the ice cream on the girl, I was like. We've all been in situations where we may have thought to do something but never acted upon it," Comer said. "She has no moral compass. There was so much fun in her and I thought it was unique and I've never seen it."
Season 3 brought a ton of changes for Villanelle's character
From that moment where Villanelle flicks that girl's ice cream onto her in Season 1, to the bridge finale scene in Season 3, the character has gone through a wild development. While she doesn't thrive at human connections in Season 1 and doesn't have a conscience, it seems, Villanelle isn't like that in Season 3.
While Villanelle strives to be with Eve or gain her favor in Season 2, the finale of that season shows that she didn't actually change at all. She still sees Eve as a possession and doesn't actually care for her as a normal human would.
But after killing most of her family in Season 3, Episode 5, Villanelle changes. She's very affected by the murder of her mother and seems like she's sorry for it for the first time on the show. This is expressed while she's dancing with Eve in the finale; she's vulnerable in front of someone for the first time. And she expresses she doesn't want to kill anymore. The Villanelle walking away from Eve, in the end, is worlds away from the Villanelle that shoots Eve in the back in Season 2. 
Season 4 will surely bring more development for the character, and fans can't wait to see what that could be.
RELATED: Russia Brings Out The Villanelle That Eve Likes; Why The 'Killing Eve' Leads Are So Obsessed With Each Other