Villanelle is Easily a Role Model According to Jodie Comer, One of the Stars of 'Killing Eve'
Killing Eve gives fans so much. From action to mystery — so much intrigue — and, let's not forget, lots of tension (sexual and otherwise), it has everything. The characters have all come a long way since Season 1. Back then, it might be truly weird to think of Villanelle as a role model in any form. But star Jodie Comer explained why her character is one now. [Spoiler alert: Spoilers ahead for Killing Eve, through Season 3].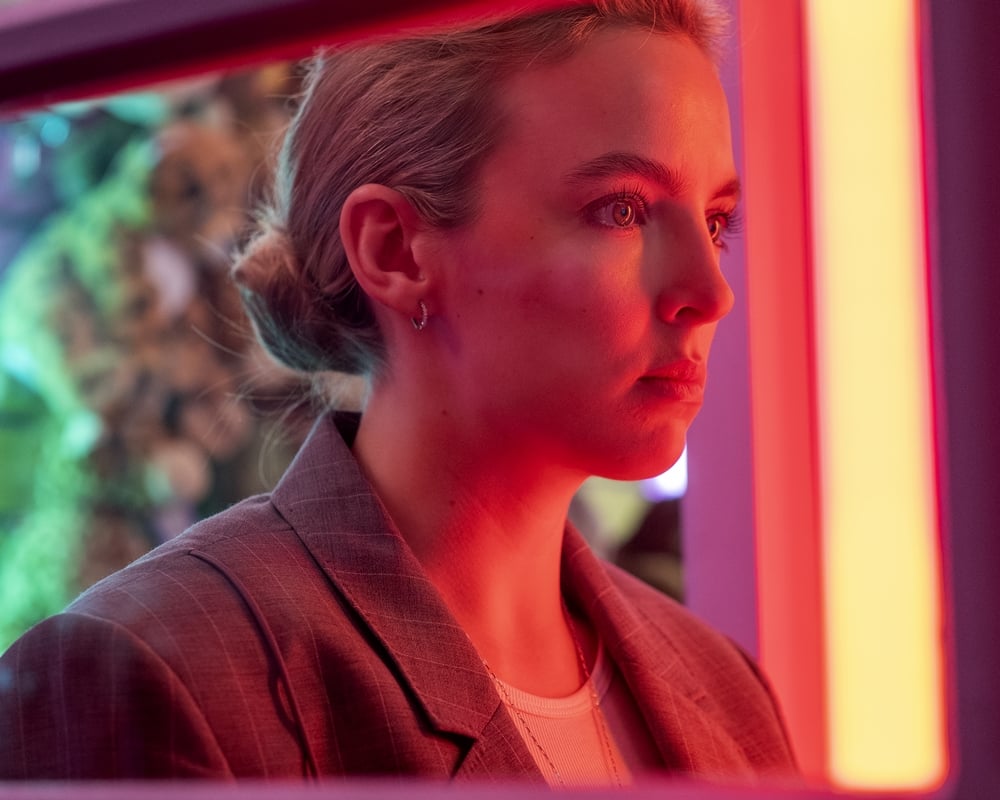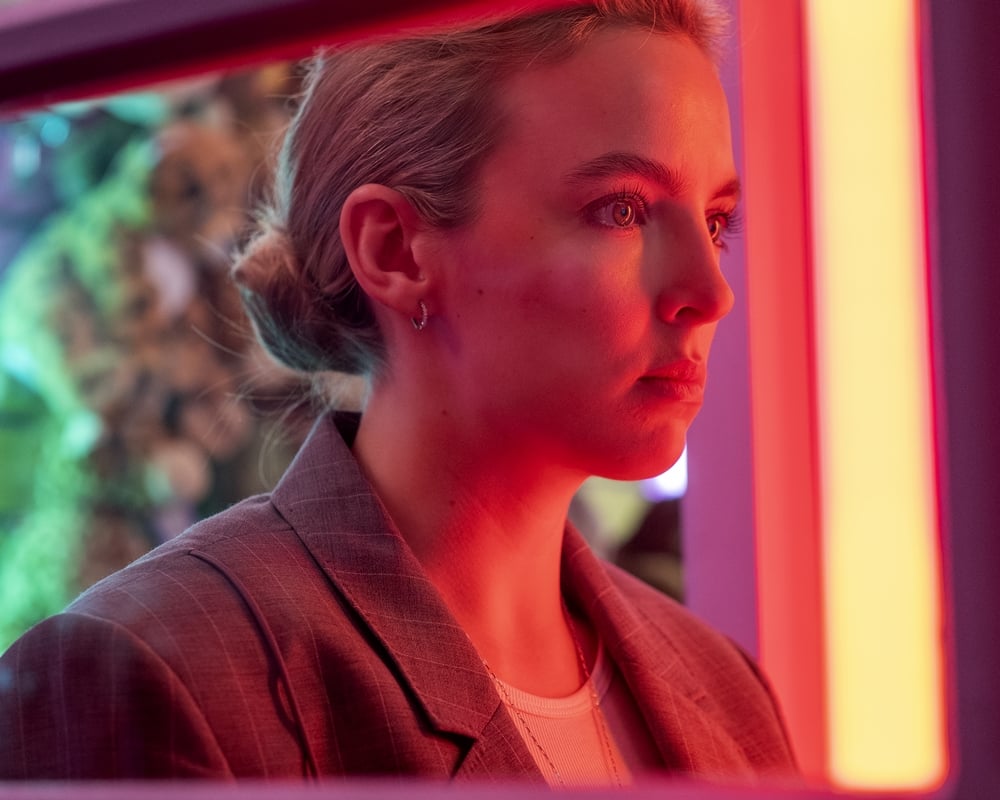 Villanelle's 'freedom' makes her a role model to Comer
As stated above, between the killing and the maniacal joy Villanelle gets from her job as a hitwoman, it's a bit odd to think of her as having a good influence. And while that part of her character is not worth noting as a role model, there are other parts of her that are. 
In a live stream interview on BAFTA's Facebook page on June 5, the cast of Killing Eve chatted about the most recent season and finale. Journalist Miranda Sawyer asked Comer if she considered Villanelle a role model, since Sawyer thought of her as one, and Comer agreed. 
"For me, honestly, it's so easy, I think it's like her freedom of expression," Comer said. "I think she is so herself. Like, she wears what she wants, she expresses herself in that way… she says what she thinks when she thinks it."
No matter who Villanelle is reporting to, she never gives in to anything she doesn't want to do. From her immaculate sense of fashion to her killings, she lives for herself and doesn't take anyone's BS. 
Fear also doesn't seem to faze Villanelle
While things are "a little different" this season, as Comer pointed out, Villanelle is pretty fearless. 
"She has very little fear in that sense," Comer said. "The thing that she is actually most fearful is is herself, but in regards to the outside world, and people's perception of her, I think she is quite immune to that in a lot of ways." 
With so many challenges, Comer said that she respected Villanelle for that characteristic.
"I think we are so instilled with fear especially now in this climate and she doesn't have it, and I think it's very powerful," Comer continued. "I think it's a very powerful thing to hold."
As Comer did say, though, this season showed that she is vulnerable and doesn't always have her guard up. She has for so long, but when she came in contact with her family or whenever she's with Eve at this point, her fears come through more. Season 4 should show more of that change, now that she's very adamant about quitting her killer day job. 
Villanelle's lessons slip into Comer's real-life as an actress, just not in a murderous way
While Comer doesn't go about her days thinking, "What Would Villanelle Do?" since that would, you know, include murder, Villanelle has influenced her acting. 
"Without sounding like a silly actor, I think some things do seep into your life in that way, and I think I found a lot freedom in playing her," Comer shared. "In regards to when we started Season 1 and feeling out of my depth." 
Comer isn't new to the acting scene. She did musical theater and other acting training growing up and has been in roles since 2008. Before Killing Eve, Comer was already known in the UK for My Mad Fat Diary and Thirteen. But playing Villanelle allowed her to feel that freedom come through her acting. 
"Comin' onto set and sometimes doing these outrageous scenes or just having to dare yourself to push things in a certain way and not feeling embarrassed about being in a room full of people," Comer said. "I think it really helped me kind of knock those walls down and kind of bare a little bit more is what she's kind of instilled in me."