Villanelle Isn't a Psychopathic Killer and Her Final 'Killing Eve' Season 3 Scene Proved It
Villanelle is a serial killer with some serious style in 'Killing Eve.' And even though she's deemed a psychopath, Season 3 showed she's actually not.
Villanelle is probably one of the most well-known TV killers, at least at the moment. Killing Eve is just so well-written, audiences can't help but root for her. And even if you're not actively cheering for her murderous deeds, you can't deny that Jodie Comer is a delight to watch. While many on-screen characters consider her a psychopath, the Season 3 finale further proved she really isn't one. [Spoiler alert: Spoilers ahead for Killing Eve Season 3].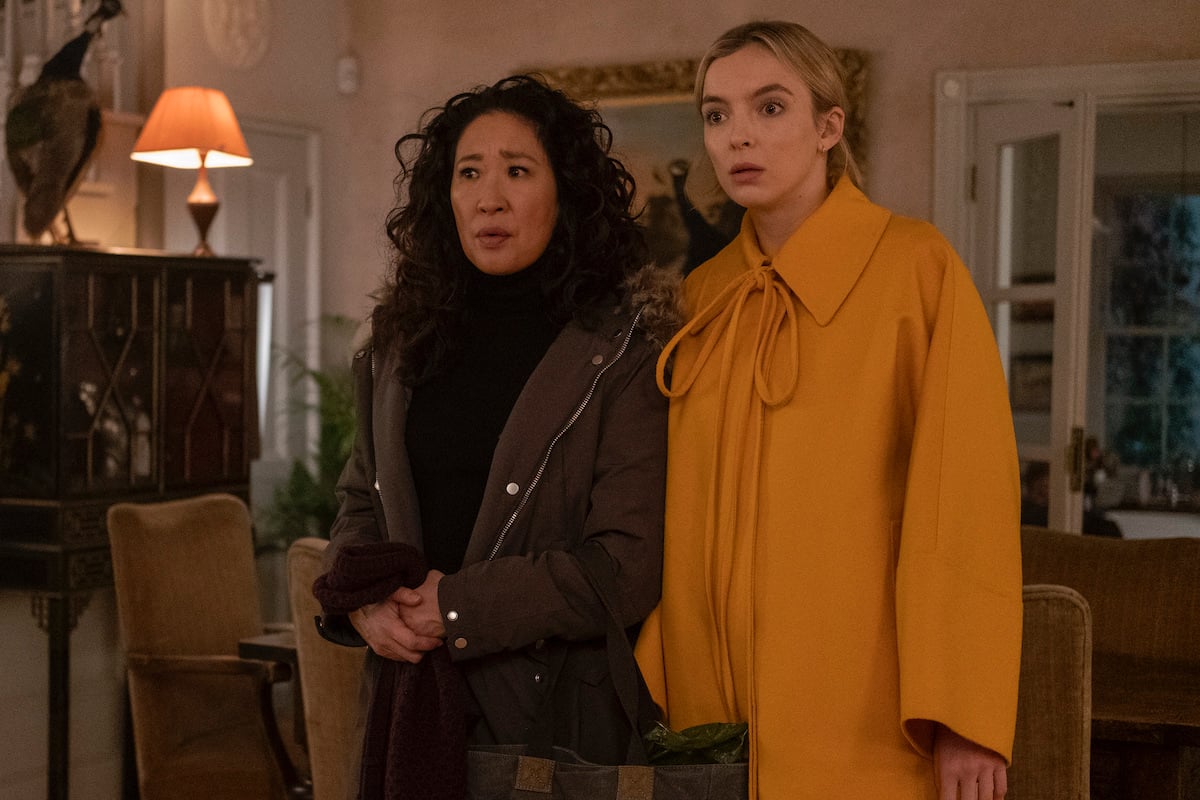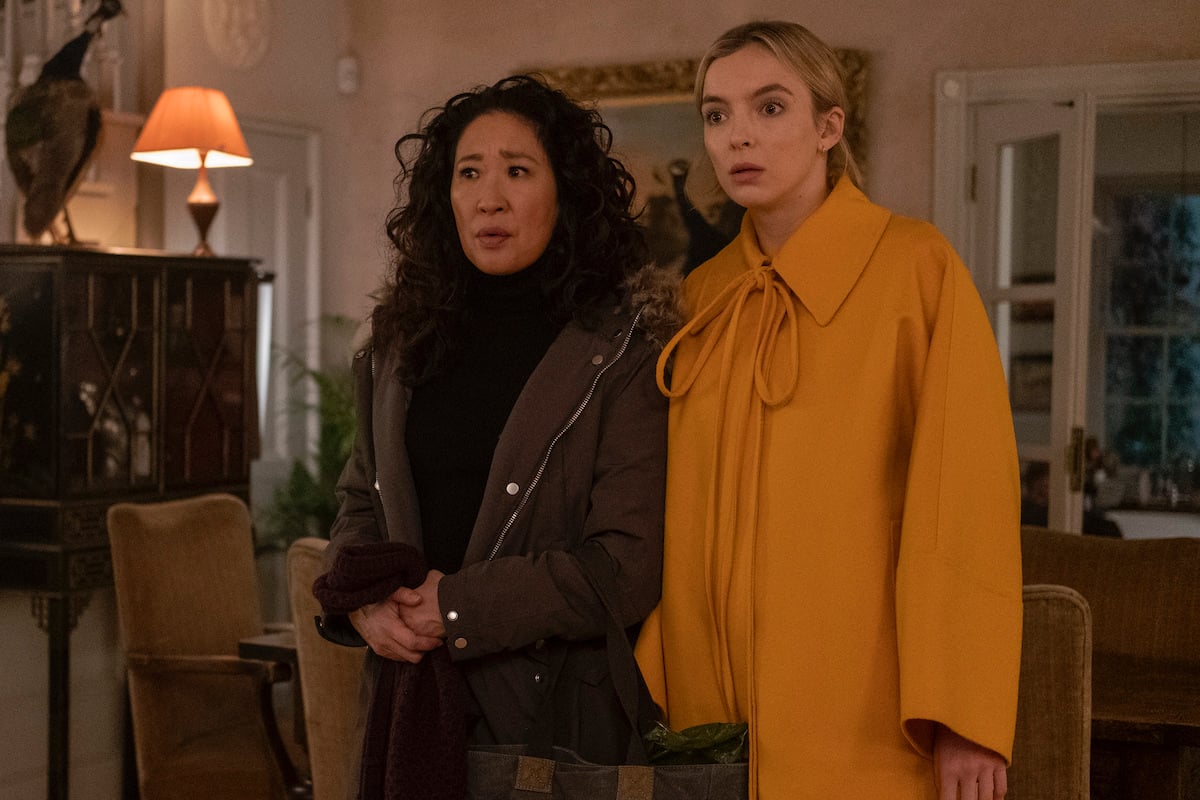 Season 3 really dove into why Villanelle is the way she is
When audiences are first introduced to Villanelle, it's in an ice cream parlor. She tries to smile at a young girl and is finally able to find the right facial expression to not scare her. But she then promptly dumps the girl's ice cream all over her, ruining any semblance of pleasantness. 
That's a pretty good introduction for a serial killer, one that's deemed a psychopath. There are so many times where Eve and other MI6 agents study Villanelle as one. Experts try to dive into her psyche and warn Eve often that you can't barter or reason with a psychopath. And in the beginning, Villanelle seemed to fit that description really well. 
Scientifically, psychopaths have no emotion, no sympathy, and simply live outside of morals. So, looking back, when her relationship with Anna is explored or when she starts to show feelings for Eve, that cold-blooded, unconscionable killer breaks down and reveals someone who's not a psychopath.  
Going into Season 3, that psychopathic persona is broken down even further with the arrival of Villanelle's family. We learn that her mother sent her to an orphanage when she was a child because of a "darkness" in her. When her mother wants to be, she's a very nice person. The town loves her and considers her a saint, and Villanelle's new step-father insists she cries for Villanelle (Oksana) all the time. 
However, her mother is simply manipulative, a gaslighter, and a bad person. Her horrible criticism of Bor'ka showcases the cruelty that lies beneath her smiling demeanor. That upbringing and trauma contributed to why Villanelle is the way she is. 
Villanelle has been taught to think she's a monster but Eve doesn't see her that way
Villanelle became a killer because of that trauma and nowhere to release her violent tendencies. When she was at her lowest, most vulnerable point — in a prison in Russia — the Twelve swooped in to train her into the serial killer she is today.
The first real signs of remorse or guilt we get from Villanelle is when she kills her mother. Even though she's the first person to ever hurt her, she's also the first person Villanelle was attached to, her first family. There's a lot we could dive into about Villanelle's final conversation with her mother, but the main takeaway is Villanelle's "darkness," in her mother's eyes. And when Villanelle admits she's killed a lot of people, it's through near-tears. And there's definitely a lot of pain Villanelle feels after murdering most of the family (minus Bor'ka and Pyotr), shown on the train. 
Then, in her first meeting back with Hélène, you can clearly see Villanelle's reaction to being called a "beautiful monster." She's already destroyed, and you can see on her face that that doesn't really help her. 
The theme of "monster" is brought up again on the bridge in the finale. Villanelle asks Eve, the one person who she really cares about at this point, if she thinks she's a monster. And Eve just states that everyone has that in them. And even comments on her own as well. It's more lighthearted, but Eve's refusal to condemn Villanelle like that surely means something to her. 
The bridge scene proved that Villanelle is a broken woman, not a psychopath 
Speaking of the bridge scene, it's probably the best example of how Villanelle is a deeply broken person, not a psychopath. 
There was no stabbing or shooting between Villanelle and Eve in this season finale, but instead, a mutual understanding that the two of them make each other act in sometimes harmful ways. Even though they're also very connected to each other, emotionally, the only way to stop it all is to walk away. 
And at that moment, Villanelle gives Eve a way out. Whether she knows Eve is going to take it or not, as executive producer Sally Woodward Gentle suggested to Entertainment Weekly, she still gives her the option. And she does nothing to influence Eve's decision either.  
That selfless gift, so to speak, that she hands to Eve is something a psychopath would never do. Someone like that would just take and take, selfishly, because they have no care about the other person's well-being. It shows Villanelle's tremendous growth from Seasons 1 and 2. It'salso a great example of Villanelle's humanity. This show, again, that she's a broken person under her cold-blooded killer past.