Villanelle's 'Worst Enemy' Might Get in the Way of Good Things for Her in 'Killing Eve' Season 4, According to Jodie Comer
'Killing Eve' Season 4 was pushed back, but what could be in store for Villanelle and Eve? According to Jodie Comer, things don't look great.
Unfortunately, due to scheduling changes because of the COVID-19 pandemic, Season 4 of Killing Eve is not going to come until the end of 2021 or 2022. Fiona Shaw just confirmed that filming for the next season won't begin until June 2021, according to AP Entertainment. That leaves fans with a lot more time to stew over that Season 3 cliffhanger they got in May. 
With that said though, star Jodie Comer did shed a little more light on how she thinks Villanelle will fair in Season 4. And if she can't overcome herself, then she might not have a great time. 
Jodie Comer doesn't know how the next season will start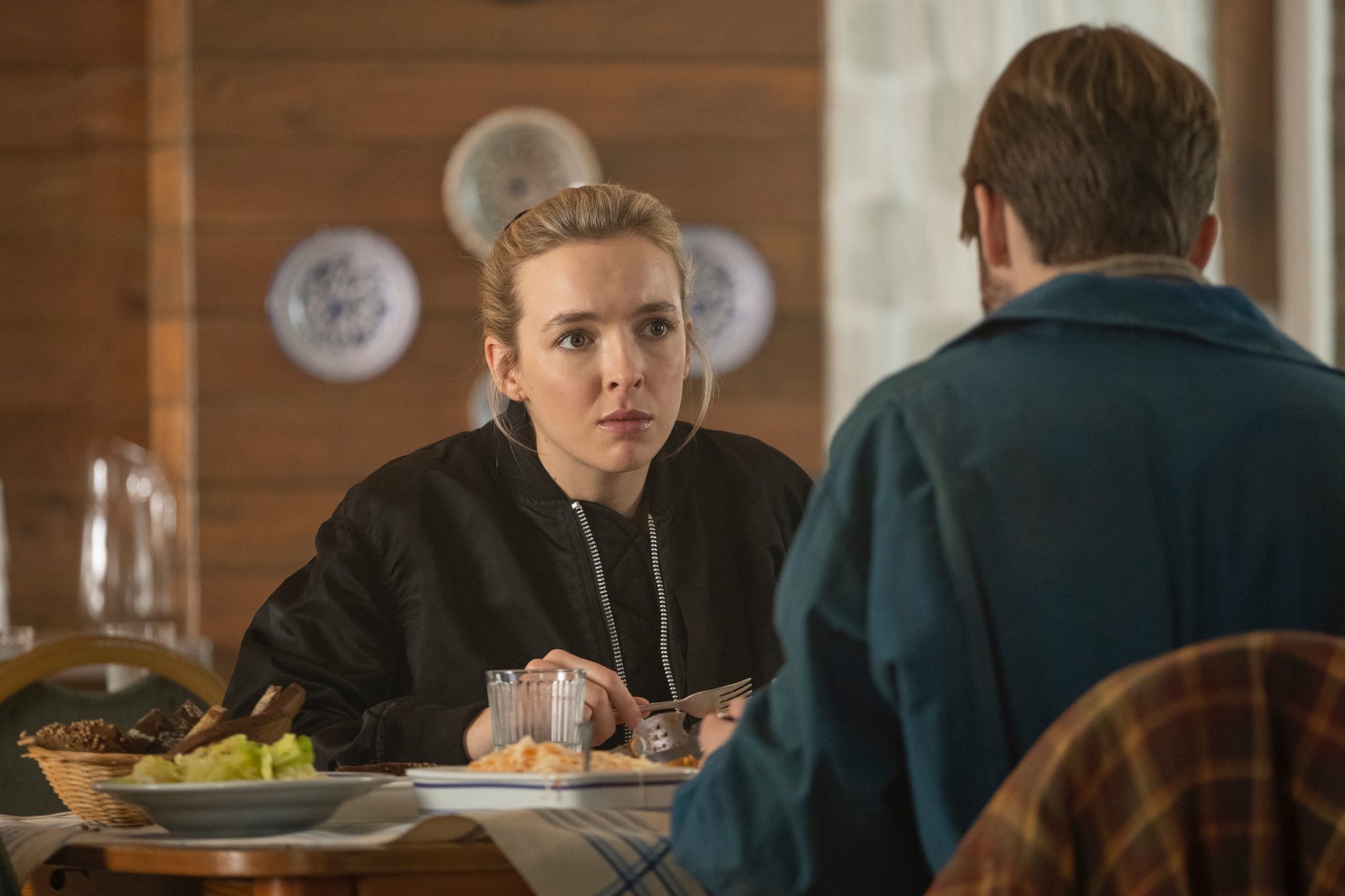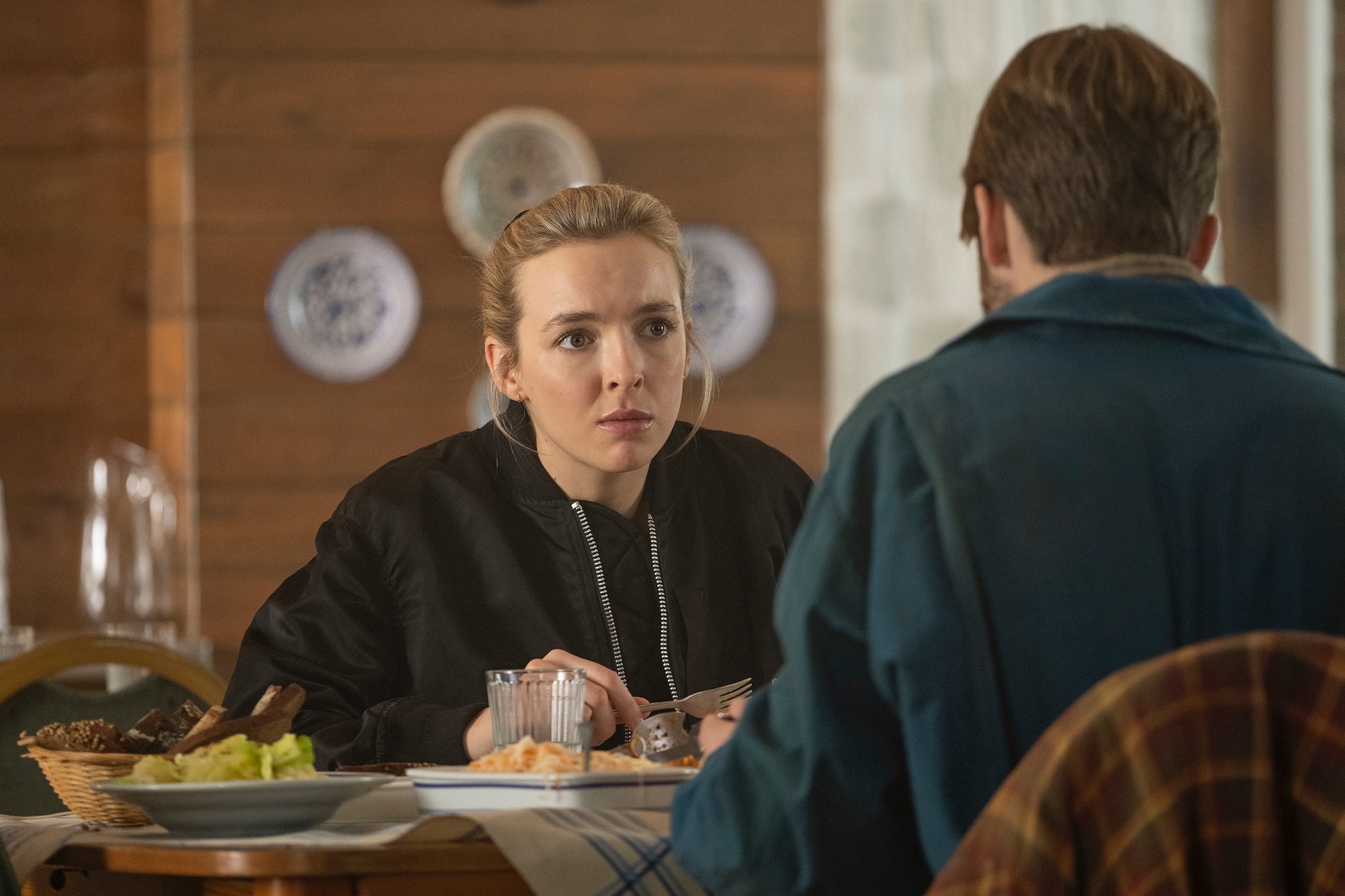 Season 3 left off with Villanelle and Eve (Sandra Oh) at a standstill on a bridge in London. They've been through a lot over three seasons and this last one brought them emotionally closer together, whereas they physically worked together more in Season 2. However, both are very changed by this point, and it's unclear whether they choose to come back to each other, or if they really do leave and go separate ways. 
"I think it's all still very much up for debate," Comer told W Magazine on Sept. 17. She said she doesn't have a draft for a script yet, but the writers' room is "finished" working on it for now. 
Luckily for Comer, though, she noted that they're pretty collaborative with her and the actors about the script, or what could happen with her character. 
"But what's amazing about this whole experience and being a part of this show is finding my own voice," Comer continued. "The production and the team really value that, and make a space in which I feel comfortable to give my opinion." 
So who knows? Comer has said in the past that she thinks Villanelle and Eve go their different ways. This is the opposite of what a lot of fans might want, which is for the two obsessed women to finally couple up. If only for a bit.
Comer said that Villanelle's 'worst enemy' is herself
In the interview with W Magazine, Comer elaborated on that thought she had earlier in the summer, about the two women leaving each other alone. It's not necessarily because that's what Villanelle wants. And even if they do come together, it probably won't end well. 
"I've said this before, but it's tricky for me because I feel like Villanelle's own worst enemy is herself," Comer said. "And I just don't know how you ever get away from that. Thinking about the person she is, I feel like she's going to be the cause of her own demise in many ways."
However, the Villanelle fans see at the end of Season 3 is so different from the one they met in Season 1, and even knew at the end of Season 2. Comer acknowledged that as well. 
"We see a very different side to her in Season 3, so I'm hoping and looking forward to how the writers keep what we love about Villanelle but also find new ways of exploring certain things, like her interactions with Eve," the actor said. "I think there was a big shift in Season 3, so I think that definitely has to continue in some way going forward."
The finales for Season 2 and Season 3 really show Villanelle's shift 
The change in Villanelle was pretty obvious after Episode 5 when she goes to Russia to visit her family. She's already struggling with being an assassin before that, and she goes to Russia after learning her mother didn't die, like she was originally told. But after realizing her mother is a "monster," like she remembers, she kills her. 
Villanelle is visibly different and can't kill the same. She cries on the train ride home from Russia. And she seems to have regret and remorse for what she's done, which is the first time fans see this in her. This can be seen in the ballroom scene with Eve. Plus, she apologizes to the other assassin, Rhian, before killing her.
But the biggest indicator of her change is when she goes to leave Eve on the bridge. At the end of Season 2, Villanelle not only "tricks" Eve into killing Raymond in Rome, but she tries to take Eve with her. Villanelle yells at Eve that she's hers and shoots her when she turns her back to leave. 
This time around, Villanelle gives Eve the way out, which is to walk away. She's no longer possessive of Eve. And while this could just be a ploy of reverse psychology to get Eve to stay with her this time (instead of force), it seems a lot more genuine than that. 
So who knows? Maybe Villanelle has changed enough to facilitate some sort of relationship with Eve. But maybe she'll always be her "own worst enemy" and no one gets a happy ending.