Vincent D'Onofrio Said This 1 Role Had Women Avoiding Him
Full Metal Jacket marked the beginning of Vincent D'Onofrio's career. But the role wasn't easy for him; it took a real toll on his body.
Vincent D'Onofrio turned 61 this year, but he's still a good-looking guy. Interestingly, his looks didn't get him cast in his first big movie. D'Onofrio has serious acting abilities. That's why he was picked to star in Full Metal Jacket, the 1987 classic that marked the beginning of D'Onofrio's career. But the role wasn't easy for him; it took a toll on his body. 
Vincent D'Onofrio gained 70 pounds for 'Full Metal Jacket'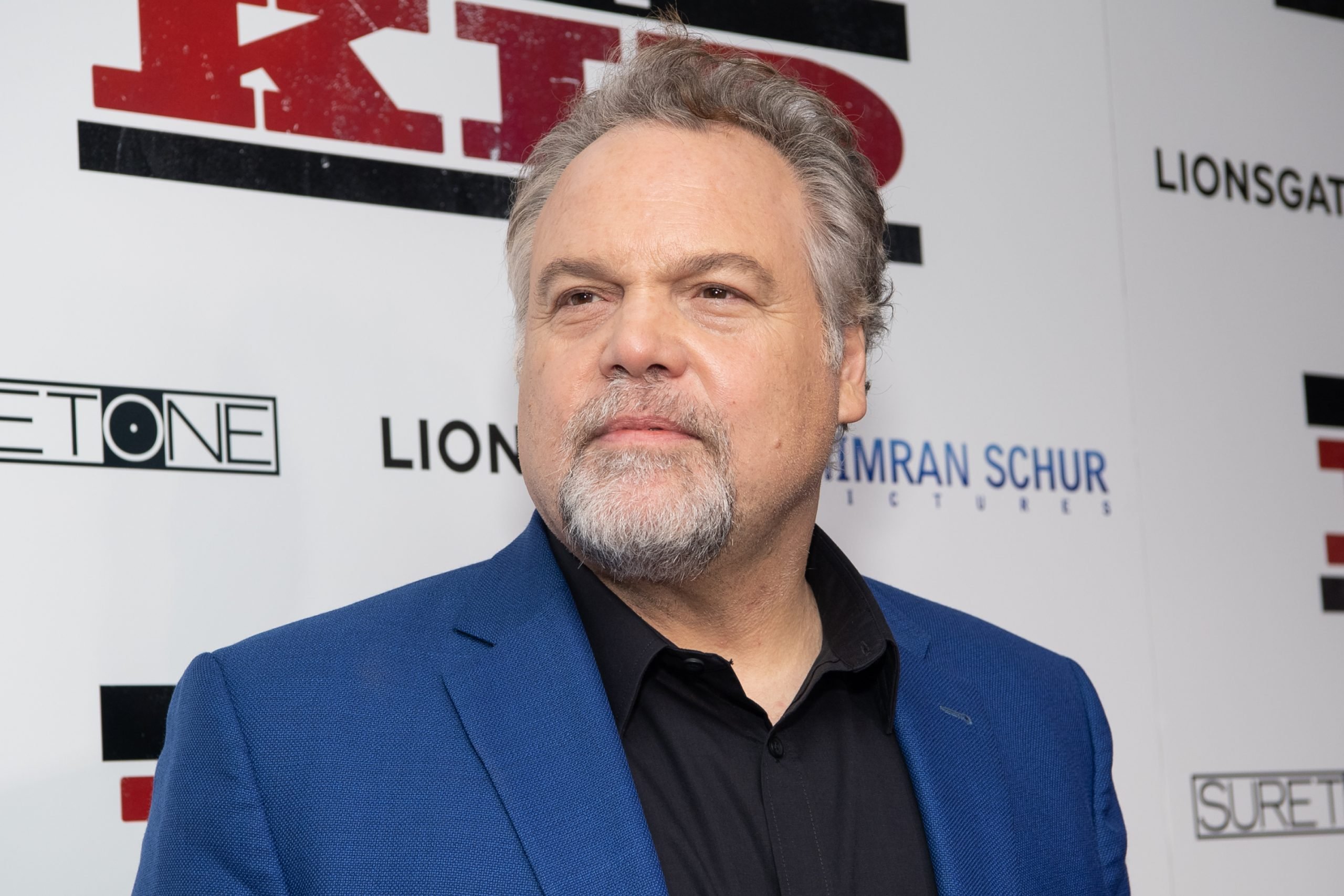 D'Onofrio played a fat, stupid soldier named Leonard in Full Metal Jacket. Over the course of the film, Leonard descends into madness, which was perfect for D'Onofrio. He's since become famous for playing characters who experience varying levels of madness.
D'Onofrio was athletic when he got the role, and had the body to prove it. To play Leonard, he had to gain 70 pounds. This meant he carried 280 pounds on his 6-foot-3 frame. D'Onofrio also had to shave his head. Interestingly, he played stupid so well that people began treating him differently.
Plus, his physical transformation left him somewhat repulsive to women, according to the actor. In 1987, after wrapping Full Metal Jacket, D'Onofrio told The Chicago Tribune, "Women didn't look at me; most of the time I was looking at their backs as they were running away. People used to say things to me twice because they thought I was stupid."
Playing Leonard in 'Full Metal Jacket' took a toll on D'Onofrio's body
Gaining 70 pounds isn't easy for anyone, especially an athlete like D'Onofrio. The extra weight can take a toll on a person's body, and this happened in his case. Full Metal Jacket took place at an army boot camp. D'Onofrio had to run the obstacle courses just like Leonard would have.
Despite the fact that he used to be athletic, the boot camp activities were nearly impossible for D'Onofrio after gaining 70 pounds. He even injured his knee and required surgery to repair it. Gaining weight was worth it though. Not only did it make him look like the character, but it made him feel like him, too. D'Onofrio explained to the Chicago Tribune:
"My thighs were tremendous, my arms were tremendous, even my nose was fat. I had a tough time tying my shoelaces, but this was the only way I could play Leonard, because I had to be weak-minded in the same way. Because of the weight and the fact that he was totally out of his element, Leonard's mind became weak."
D'Onofrio's immersion in the role led to critical acclaim and a stellar career. 
Vincent D'Onofrio has portrayed several undesirable characters 
D'Onofrio made a name for himself playing Leonard, a crazed, undesirable character. His gift for playing the bad guy didn't go unnoticed. D'Onofrio has since played quite a few villains. In Men in Black, D'Onofrio played a farmer infested by an alien cockroach. If D'Onofrio thought women treated him differently after playing Leonard, portraying Edgar the Bug couldn't have helped his case.
Not only was D'Onofrio's character gross, but he was just as detestable pre-infestation. Before Edgar's body was taken over by the alien, he abused his wife. The character really had no redeeming qualities, and D'Onofrio was just the guy to pull it off.
He also played one of the best superhero villains of all time, Kingpin.  D'Onofrio was able to bring Kingpin's complicated storyline to life, and some fans even hope he'll return to the Marvel Cinematic Universe.