Vinny Guadagnino Reveals Why He and 'Double Shot at Love' Star Maria Elizondo Aren't Together
When Double Shot at Love Season 2 ended, many fans thought Vinny Guadagnino and Maria Elizondo would work. Now, the Jersey Shore star shares the real reason why he and Elizondo aren't a couple.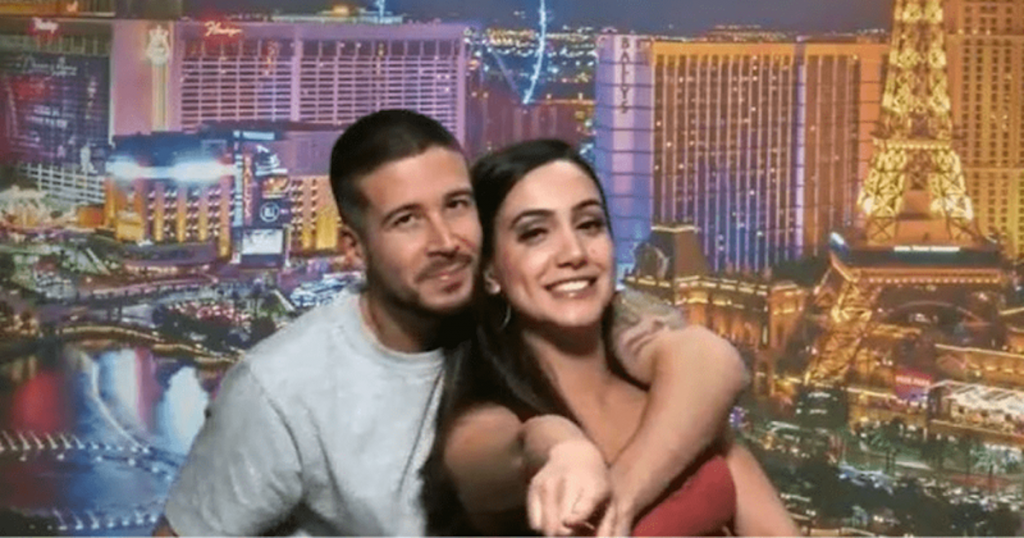 Vinny Guadagnino is still single 
Despite the premise of Double Shot at Love Season 2 being about living and working in Las Vegas with their exes, Pauly DelVecchio left the season with a girlfriend. He and his ex from season 1, Nikki Hall, decided to give their relationship a real shot. 
Regardless of how much he and flirted with his ex throughout season 2 — they even went on a legitimate date — Guadagnino and Elizondo went their separate ways at the end of the season. 
Vinny Guadagnino and Maria Elizondo's history 
In Double Shot at Love Season 1, Guadagnino and Elizondo had a clear connection. But as time went on, he began to feel like Elizondo wasn't letting her guard down. Eventually, he decided to let her go.
"When you get out of your way, you're funny and probably one of the most interesting people I've ever met in my life" Guadagnino told Elizondo during her elimination. "I may regret this, [but] Maria, your cab is here." 
Hurt, Elizondo torched Guadagnino on Twitter after season 1. When season 2 of Double Shot at Love began, it took a while for them to warm up to each other, but eventually, they had a heart to heart about their past. 
"I feel like I shouldn't have to be the first one to [apologize] to you in any regard," Elizondo explained to Guadagnino in season 2. "I wasn't the one who hurt anybody or lied to anybody."
"You turned into a f*cking troll," Guadagnino retorted regarding her tweets about him. "There's a million trolls, but if you do it, it hurts."
After airing their grievances, the two made up. While the flirting continued and the two eventually had sex, Guadagnino left Double Shot at Love Season 2 a single man. 
Fans want to know why Vinny Guadagnino and Maria Elizondo aren't a couple 
During the coronavirus (COVID-19) quarantine, Guadagnino has kept himself and his followers entertained by answering fan-submitted questions on his Instagram Stories. During a Jan. 10 Q&A session, one fan asked about Elizondo. 
"Why are you not with Maria?" they questioned Guadagnino. "You guys are so cute together." 
Guadagnino answered simply: "Because we don't want to be?" 
Despite their physical connection, Guadagnino said previously how he and Elizondo are more like friends. Guadagnino admitted he and Elizondo hadn't gone on their "porn date" during the DSAL reunion, but the pandemic made it challenging to see each other. 
"We talk here and there," Elizondo explained of her relationship with Guadagnino. "We're not talking every single day." After the show, she started seeing a different man, but that didn't work out. Regardless of their past, Guadagnino and Elizondo remain friends. 
Vinny Guadagnino describes his ideal wife
During his Instagram Stories Q&A, another fan asked Guadagnino who his "ideal wifey" would be. To many fan's disappointment, his answer wasn't Elizondo.
Guadagnino described his future wife as someone he has a "physical connection with, but still [wants] to hang out with after smashing." 
"Also, someone who it feels like I'm still alone, even when we are together," he added in his reply. Where or when Guadagnino will find his dream woman is still a mystery.