Viola Davis Just Made Oscar History With Her Nomination for 'Ma Rainey's Black Bottom'
Not just any actor can land an Oscar nomination with less than 10 minutes of screen time. But then again, no one ever accused Viola Davis of being just another actor. Since her first Academy Award nomination for 2008 drama Doubt, David has become one of the most accomplished stars working today. Now, thanks to Ma Rainey's Black Bottom, she's a record-holder too.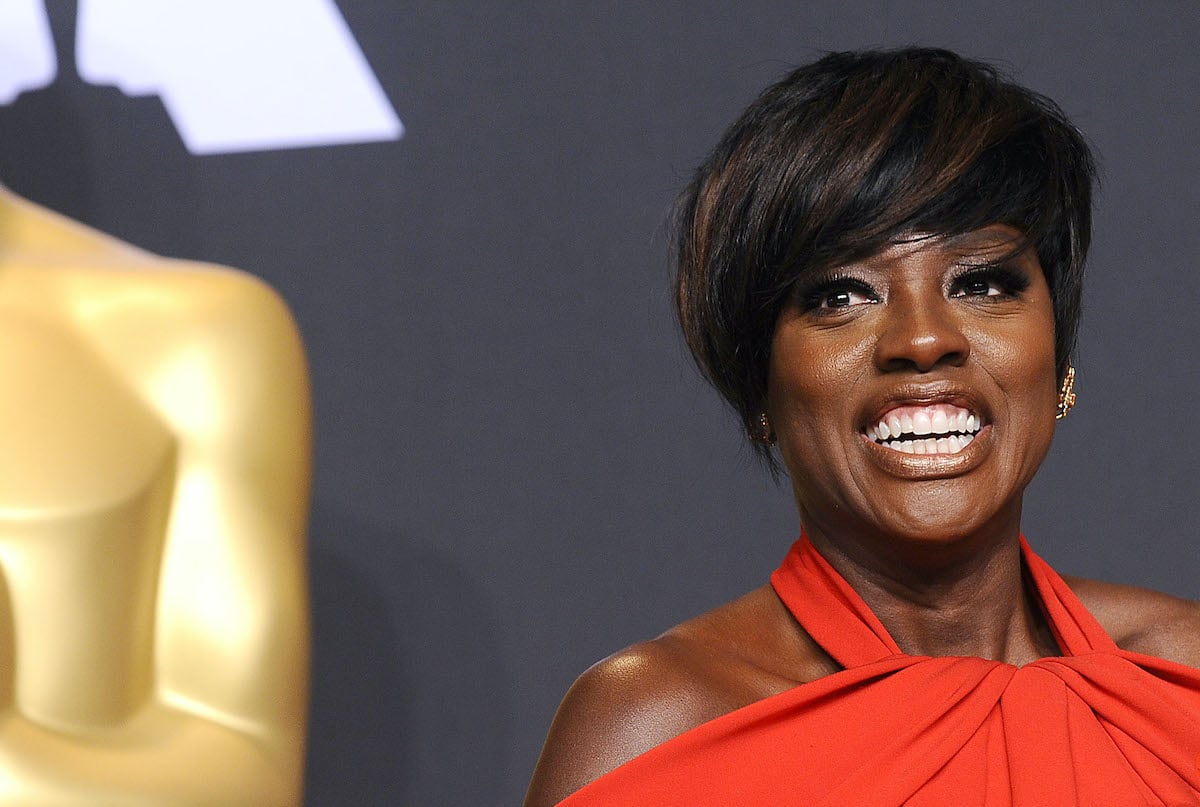 What movie did Viola Davis win an Oscar for?
In film after film, Davis has delivered consistently strong work. She's delivered impactful performances in movies such as Prisoners, Get on Up, and Widows. And even in blockbuster fare like Suicide Squad, Davis manages to stand out. So it was probably only a matter of time until she landed an Academy Award. And the movie to finally do it was 2016's Fences.
Following nominations for Doubt and The Help, Davis won her Oscar for playing Rose Maxson opposite director-star Denzel Washington. Fences — based on the Pulitzer Prize-winning play from August Wilson — also made her the first Black woman to win an Emmy, a Tony, and an Oscar. Davis reteamed with Washington for another Wilson adaptation, namely Ma Rainey's Black Bottom.
'Ma Rainey's Black Bottom' led the actor to make Oscars history
As the titular Ma Rainey, Davis delivers another stunning performance. Many Oscar pundits expected her to land the nomination. However, in doing so, Davis has set a new bar for the recognition Black women have earned at the Academy Awards. With Ma Rainey's Black Bottom as her fourth Oscar nod, Davis is now the most-nominated Black female across all acting categories.
Thanks to the 2021 Oscars, Davis is also the only Black woman in history to land two nominations for Best Actress. Prior to her most recent nomination, Davis was tied with her The Help co-star Octavia Spencer, who has so far received three Oscar nods and one win. As it stands, Washington remains the most-nominated Black actor ever with two wins and eight nominations.
In her race to the podium, Davis faces stiff competition. Most notably, Andra Day and Carey Mulligan are the favorites for their work in The United States vs. Billie Holiday and Promising Young Woman, respectively. Yet, regardless of whether Davis wins for Ma Rainey's Black Bottom, the late Chadwick Boseman is heavily favored to win a posthumous Best Actor for his role opposite her. 
What's Viola Davis's net worth?
Despite all her accomplishments to date, Davis has been very open about the struggles she's faced in the industry. As a woman of color, Davis has addressed the pay disparity she continues to encounter. However slow it may be happening, the actor's net worth continues to increase.
According to CelebrityNetWorth.com, Davis is worth roughly $25 million as of 2020. The actor might be leagues behind some of her contemporaries — such as her Doubt co-star Meryl Streep, who has a $160 million net worth — but she continues to break down barriers in the business.