'Virgin River': Alexandra Breckenridge Revealed the Real Reason Mel Decided to Do IVF
Virgin River Season 3 ended with quite a shocker. Just as Jack (Martin Henderson) was set to propose to her, Mel (Alexandra Breckenridge) revealed that she was pregnant and she was unsure if he was the father. Knowing the ups and downs that the couple had experienced and even a breakup amid tension over wanting to start a family and Jack's ex-girlfriend Charmaine (Lauren Hammersly), Mel's decision to have a baby seems like a lot.
However, Breckenridge says she understands Mel's choice completely.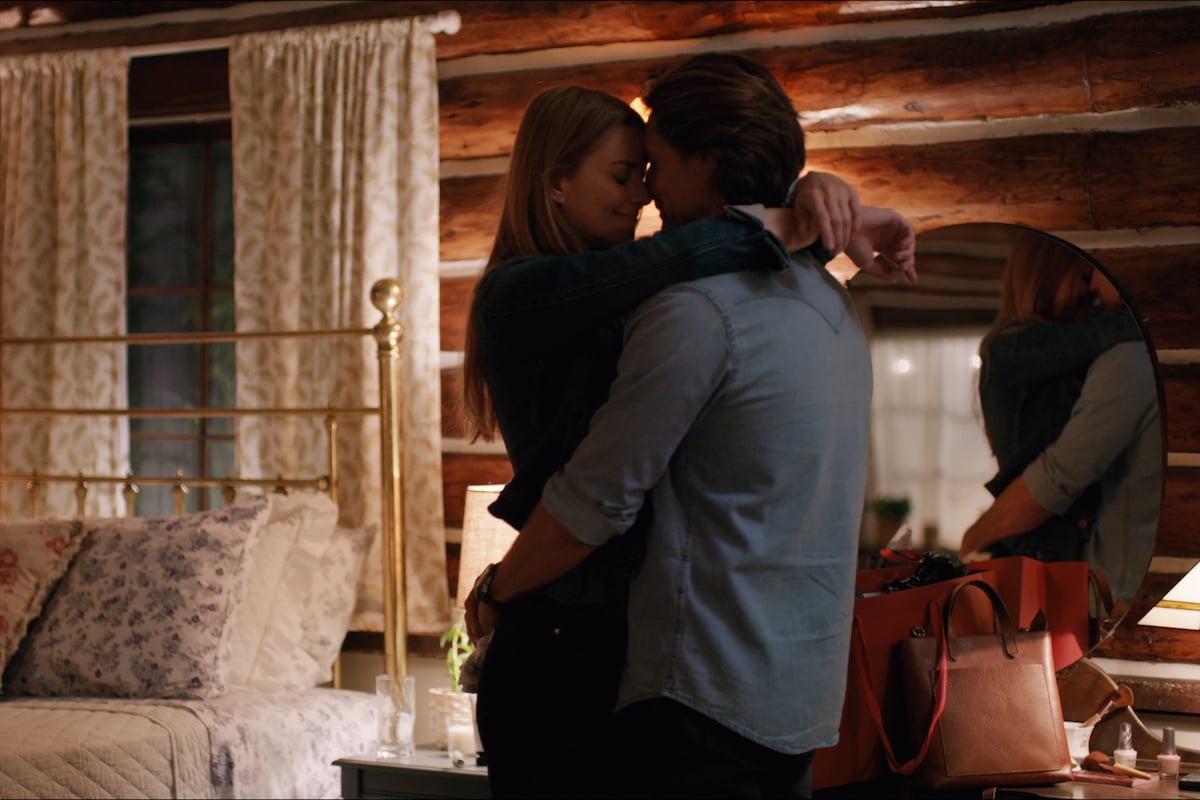 Alexandra Breckenridge knows who the father of Mel's baby is on 'Virgin River'
After Jack broke up with her, Mel headed back home to California to visit her sister, Joey (Jenny Cooper). Thinking her relationship was over for good, and knowing that she still had some embryos with her late husband, Mel decided that IVF was the best course of action for her since she truly wants to become a mother.
However, life threw her a bit of a curveball when she returned to Virgin River and to Jack apologizing. Now, she's not quite certain if the baby she is carrying is Jack's or her late husband's. However, Breckenridge has explained that she knows the true paternity of Mel's baby.
Sadly for fans, the This Is Us star isn't uttering a word. "That's something that we won't answer until we get to the end of, if we get a season 4," Virgin River showrunner Sue Tenney told US Weekly.
Why did Mel decide to go through with IVF on 'Virgin River'?
For many fans, Mel's decision to go through with IVF just a few days after her breakup with Jack seemed like a rash choice. However, Breckinridge says she understands her character's frame of mind entirely.
"It kind of makes sense to me that she decides to go through with it, because she doesn't believe that Jack's gonna ever come back to her," the actor told E! News via Hello! "If it's not Jack's baby, Jack and Mel are naturally going to have some tough times ahead. It would be immensely difficult. That would be extremely challenging, especially for Jack. If he's gonna stick around, if he's devoted to Mel, that's gonna be hard to have a baby that's her dead husband's baby. That's just, like, asking a lot."
Will Mel lose her baby in 'Virgin River' Season 4?
Virgin River fans certainly understand Mel's choice and hopefully, Jack will come around to understanding as well. However, fans are nervous that this pregnancy will be a major challenge for the nurse/midwife. As we know, some years prior, Mel birth a stillborn baby and she later struggled to get pregnant again, dealing with multiple unsuccessful rounds of IVF.
"With her history, her fertility issues, and having a stillborn baby at such a late stage in pregnancy, you don't know if she's going to be able to," Tenney told US Weekly. "In the books, she does, but a lot of things are different in the series than in the books, but I would like to watch her journey of becoming a mother."
Considering the fact that the Netflix series does not follow Robyn Carr's book series to the letter, anything could be on the horizon for Mel and her baby.