'Virgin River': Alexandra Breckenridge Shared Major Details About Mel and Jack for Season 4
Alexandra Breckenridge has been keeping things coy about 'Virgin River' Season 4 but she did share some Mel and Jack deets.
It seems like we've been waiting for the fourth season of Virgin River forever. The Netflix drama is based on the beloved book series by Robyn Carr. The series centers on the romance between Mel Monroe (Alexandra Breckenridge), a nurse who moves to the small town to heal, and Jack Sheridan (Martin Henderson), who owns the town's bar.
In the first three seasons of Virgin River, the duo tried to find their footing, and just when they appeared to be on solid ground everything changed. Now Breckenridge is sharing major details about where the couple stands for season 4.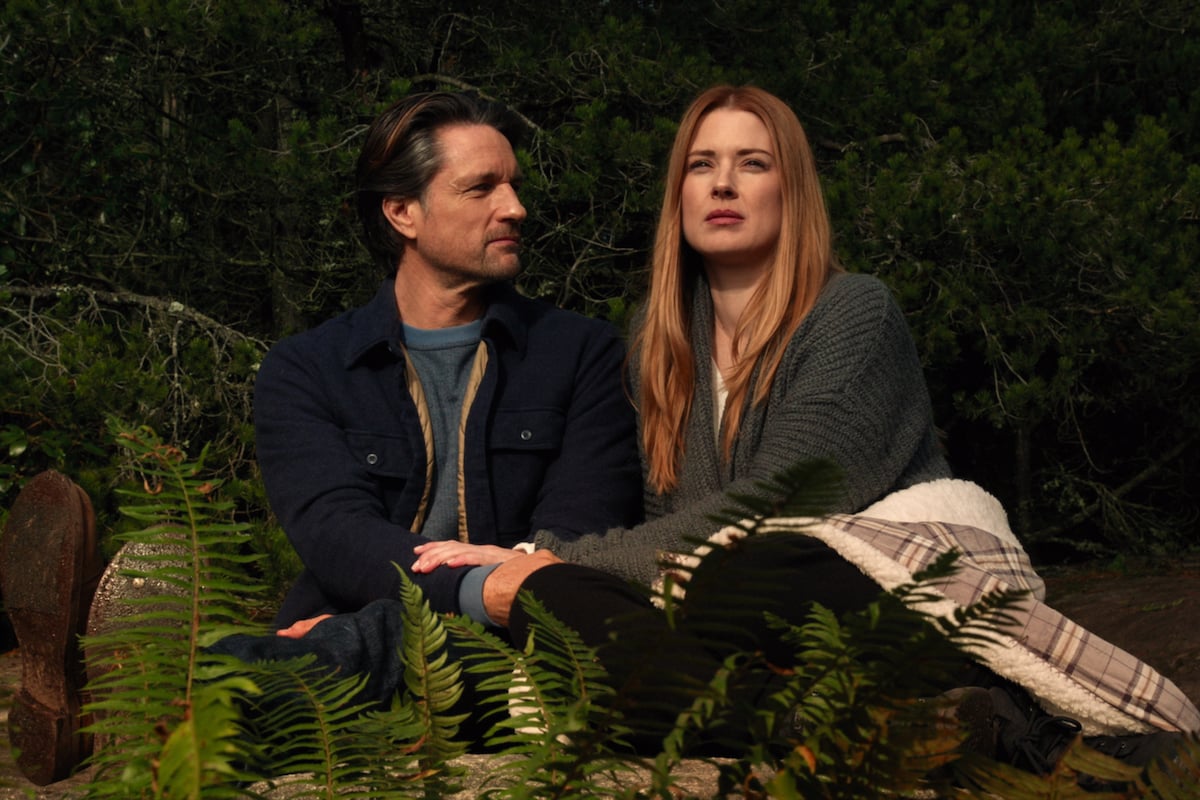 'Virgin River' Season 4 will be extra long
The third season of Virgin River debuted in July 2021. However, Netflix has not yet announced a premiere date for the new season. Fans are hoping that it premieres on the streaming service sometime this summer. Though Netflix has remained tight-lipped about the series, fans should be delighted to know that there will be 12 episodes of the series instead of the standard 10.
"I can't tell you too much because it'll give it away, but you find out what's going on," Henderson told The Digital Fix via Hello. I'm just going to say that season four reveals and answers all the questions but then presents some more. I think season four is going to be really satisfying for people because of that giant cliffhanger. There were multiple cliffhangers, which gives a little love/hate situation for the audience, where they love but hate the wait. It's going to be worth it because the writers really answer that stuff. I think people will be satisfied."
The expanded seasons should mean that no question is left unanswered.
Alexandra Breckenridge shared major details about Mel and Jack for Season 4
Since Virgin River Season 4 is seemingly in post-production, Breckenridge has shared major details with fans about what they can expect from Mel and Jack's relationship specifically. If you recall in the season 3 finale, Mel revealed her pregnancy to Jack and she also revealed that she was unsure if he was the father.
Her revelation also interrupted his marriage proposal. "Obviously we're going to watch Mel and Jack navigate the baby that we don't know who the father is," Breckenridge said during an Instagram Live via Hello. " So that should be enjoyable. And they never actually get engaged at the end of season three. So we'll see if they end up getting engaged in season four or not."
'Virgin River fans are hoping for a Christmas special
The only reason Breckenridge was able to return to the final season of NBC's This Is Us is because production for Virgin River Season 5 was delayed. Filming was initially supposed to begin in Vancouver in March 2022. However, production won't begin until July 2022.
"Season five, we were supposed to start in March," Breckenridge explained via Express. "But we've been pushed so… I don't know. I don't know man. I'm hoping that maybe we'll start in the summer. It would be nice to film in Vancouver in the summer rather than the winter."
Since filming has not yet commenced, fans are hoping that Netflix films a Virgin River Christmas special to hold fans over between seasons. It would be the perfect way for Virgin River fans to end the year.