'Virgin River' and 'Sweet Magnolias' Are Very Different TV Shows
When it comes to bringing in audiences for their various shows, Netflix knows what they are doing. Two of their biggest hits, Virgin River and Sweet Magnolias often drawn comparisons to one another. Though both series have women as their protagonists and they've been adapted from novels, they are very different from one another.
Here are the various nuances between both shows and when we can expect new episodes from both.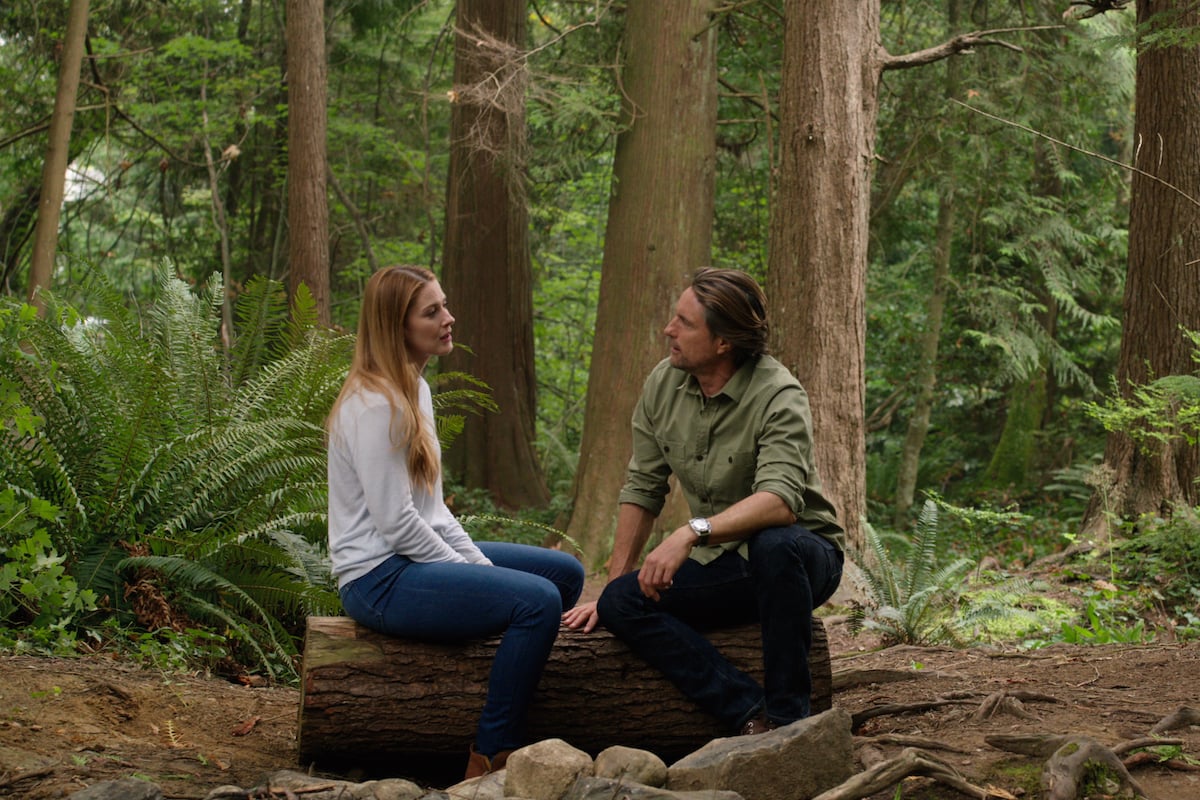 RELATED: 'Virgin River': Jack Might Not Be the Father of Charmaine's Babies
Inside 'Virgin River' and 'Sweet Magnolias'
Virgin River and Sweet Magnolias have enraptured Netflix fans. Both series are based on books and are some of the streaming services' most-watched series. Virgin River follows Mel Monroe (Alexandra Breckenridge), a nurse and midwife from Los Angeles who moves to Virgin River for a fresh start. The small town is a close-knit community where everyone knows each other. However, Mel didn't expect to fall for the bar owner and retired Marine Jack Sheridan (Martin Henderson). Nor did she expect there to be so much drama for a town of its size.
Like Virgin River, Sweet Magnolias is set in a small town called Serenity. This series centers on Maddie (JoAnna Garcia Swisher), Helen (Heather Hedley), and Dana Sue (Brooke Elliot), lifelong friends who are trying to navigate new chapters in their lives.
Though both series are often juxtaposed against one another, Virgin River and Sweet Magnolias are not the same.
The Netflix TV shows are very different
While Virgin River is a romantic drama at its heart, Sweet Magnolias is about the bonds of friendship and what it takes to sustain it over time. Much of Virgin River has been about watching Mel and Jack navigate their relationship. Though we also learn more about some of the residents of Virgin River, the couple's romance always stands at the center of the narrative even when things like pregnancy, distance, and other things come between them.
In contrast, Sweet Magnolias is more of a community/ family ensemble. Though romance is a part of the women's lives, there is also a focus on their businesses, their familial lives, and even their faith.
Still what the shows do have in common is that they focus on women of a certain age, without making them feel stuffy or old. Moreover, they are feel-good, family-friendly stories without a ton of sex, violence, or x-rated language.
Will there be new seasons of 'Virgin River' and Sweet Magnolias?
Sweet Magnolias aired its second season on Netflix in Feb. 2022, the series was renewed soon after season 1 aired in 2020. However, the coronavirus (COVID-19) pandemic delayed filming for some time. Though the series had sensational numbers for both seasons, Netflix has not yet renewed the series for season 3.
In contrast, Virgin River has aired three seasons of its series. So far, Netflix has renewed the series through season 5. Though the fourth season of the series has already been filmed, there is no word yet on a release date for it.
RELATED: 'Sweet Magnolias': After Season 2's Cliffhanger Ending, What's Next for Helen in a Possible Season 3?