'Virgin River': Annette O'Toole Revealed Hope's Fate for Season 4
'Virgin River' Season 3 was super captivating but fans noticed Hope McCrea was no where to be found. Now, Annette O'Toole has revealed her character's fate for season 4.
Netflix has renewed their hit series Virgin River for a fourth and fifth season and it looks like filming for season 4 has already come to a close. The series follows Mel Monroe (Alexandra Breckenridge), a nurse who moves to town in search of a new beginning. However, though she's there to heal her trauma, she falls for Jack Sheridan (Martin Henderson), a retired Marine who owns the town's bar. Though Mel and Jack are at the center of the narrative, other characters including Hope McCrea (Annette O'Toole), the town's mayor are equally as important.
In fact, O'Toole just revealed Hope's fate for season 4.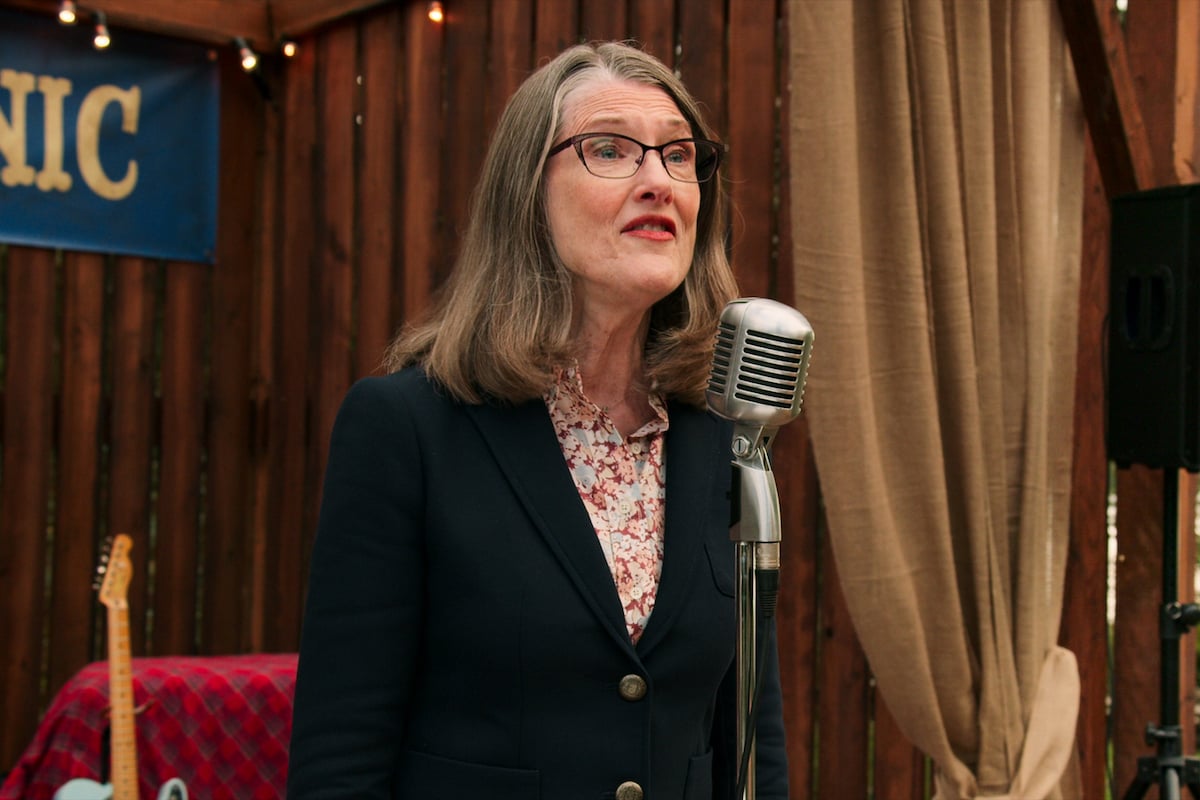 Why wasn't Hope in 'Virgin River' Season 3?
From the moment Mel steps foot in Virgin River, she interfaces with Hope, the town's nosy but well-meaning mayor. For two seasons fans watch Hope be a mother figure to both Mel and Jack while rekindling her romance with her estranged husband, Doc (Tim Matheson). Therefore, when Hope was nowhere to be found in season 3, aside from some virtual calls, fans were stunned.
"That was a pandemic pivot," showrunner Sue Tenney told Entertainment Weekly. "We've worked very hard to make sure she was still very much in the show. If we have a fourth season, everyone is now vaccinated and the pandemic is not what it was. So, I would hope that we would have Annette back."
Now it looks like O'Toole will officially be back for season 4.
Annette O'Toole revealed Hope's fate for season 4
The fourth season of Virgin River has been filming for some time, and things are finally wrapping up. Though there had been whispers and rumors about Hope's return, O'Toole just confirmed it all on Twitter.
"Today is the last day of filming for #VirginRiver season four," she shared. "It has been a joy to work alongside this wonderful crew. They wear masks all day; sometimes over 12 hours. I cannot say enough about their dedication and goodwill. I salute and thank them."
Some fans took this news as an opportunity to ask for some season 4 spoilers, to which the actor responded coyly, "No nuggets allowed. But it is an exciting season!"
Hope will have an unexpected storyline in 'Virgin River' Season 4
Now that we know Hope is back and she seemingly survives that car accident, it looks like things will move ahead with her romance with Doc. Moreover, Tenney has also hinted at Hope getting an unlikely friend.
"We do move ahead," Tenney said. "To us, it's the recovery and what she's dealing with — a traumatic brain injury. Doc (Tim Matheson), like Jack, is dedicated and is not going to move off of that dedication," she explains. "But the more fun relationship is the one between Muriel (Teryl Rothery) and Hope. It starts as very antagonistic. [But] in the slow burn category, you'll see moments coming up that are going to open up that relationship. [It's] fun taking enemies and making them friendly."