'Virgin River': Behind-the-Scenes Photos of Mel and Jack's Intimate Scenes Are Not What You'd Expect
Virgin River is Netflix's Hallmark-type series that has swept fans off their feet since it first debuted in 2019. Based on Robyn Carr's Virgin River book series, the show showcases the romance between Mel Monroe (Alexandra Breckenridge), a nurse from Los Angeles and former Marine turned bar owner Jack Sheridan (Martin Henderson).
As intense and romantic as the relationship between Mel and Jack is, the crew and producers over at Virgin River cheekily reminded fans that it's literally all an act. A behind-the-scenes look at their intimate scenes isn't what you might expect.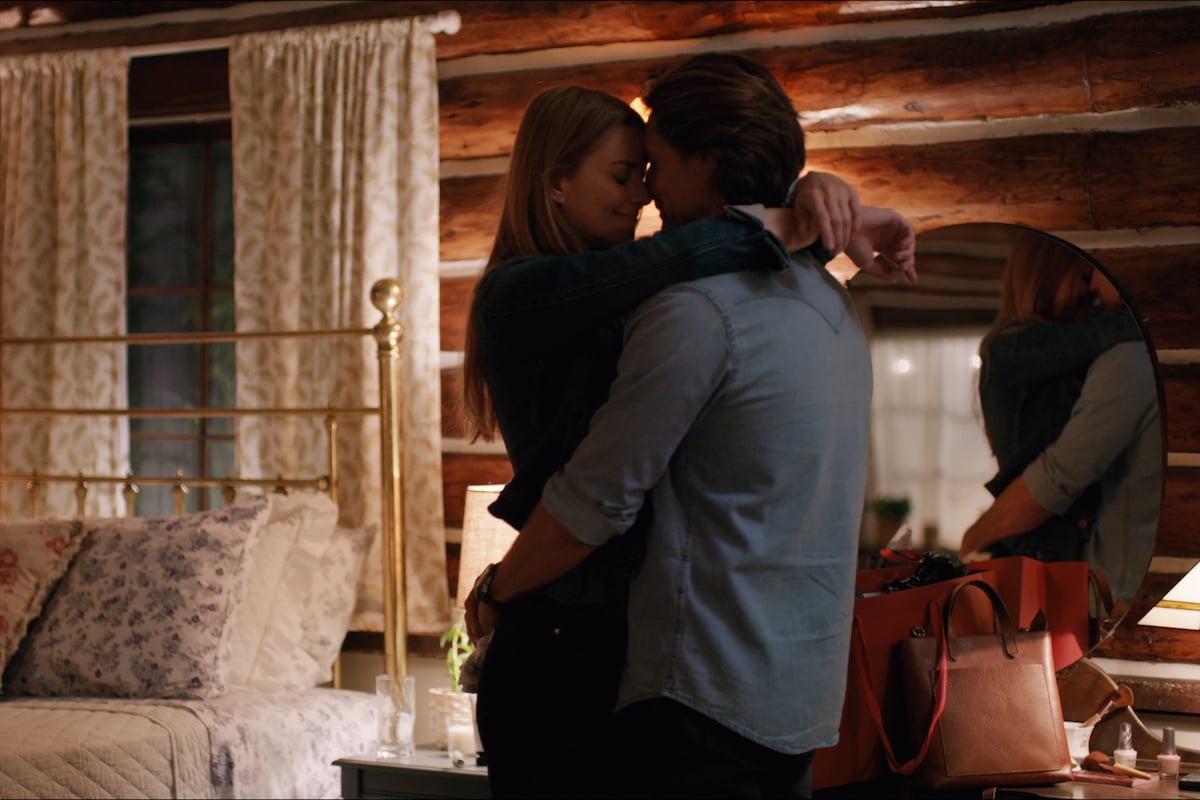 Why isn't Netflix's 'Virgin River' as X-rated as the books?
When it comes to the intimate scenes on Virgin River, though they are romantic and sometimes have a bit of heat to them, they are much tamer than the X-rated scenes that Carr writes in her Virgin River books. It looks like Virgin River showrunner Sue Tenney and the producers were deliberate about how they wanted to present the show. Though there are romantic elements, they wanted the series to be as family-friendly as possible.
There's a need for positive drama," Carr told Entertainment Weekly. "Not just goody-two-shoes, everything-is-beautiful kind of story, but a kind of story where people have real problems and real issues and they have to resolve them. Hopefully intelligently and with the available help. Maybe with counseling, maybe with medical intervention. They need to come out the other side in a better place than they were, and the characters need to serve as positive role models for the women who are reading the books."
The series also has the majority of their female character over the age of 35, so going after a specific demographic was very important.
Mel and Jack's intimate scenes on 'Virgin River' aren't sexy behind-the-scenes
While there is obvious chemistry between Mel and Jack especially when it comes to their intimate scenes, the work that Henderson and Breckenridge do to bring these scenes to the small-screen isn't sexy or romantic at all. Producers recently shared a series of behind-the-scenes shots on their Instagram account.
The slideshow showed the rehearsal and execution of the bubble bath scene from Mel's birthday in Virgin River Season 3. In the first shot, Breckenridge is wearing sweats and a face mask as she lays in the bathtub. In the next shot, Henderson joins her, and the actors embrace fully clothed with the entire crew peering in from the window.
In the next shots, the producers shared scenes from the actual show that showcase how the scene actually turned out.
Why are so many of Robyn Carr's 'Virgin River' characters missing from the Netflix show?
As much as we've been enjoying Mel and Jack's journey, even amid Mel's shocking pregnancy revelation in the season 3 finale, fans continue to point out that there are many characters missing from Carr's 21-book series that inspired the show.
Showrunner Sue Tenney explained to TV Line that she and the producers handpicked certain characters for the writers to showcase. Because of this, there are major storyline and character differences.