'Virgin River': Ben Hollingsworth Hints That Brady Is Being Framed for Shooting Jack
Much of 'Virgin River' Season 3 revolved around the mystery of who shot Jack. In the end, his former friend Brady was arrested for the crime. However, Ben Hollingsworth insists his character is being framed.
Virgin River, the Netflix drama series adapted from Robyn Carr's novels of the same name has enraptured fans since it first debuted on the streaming platform in 2019. Though the series is very different than the books, the tone, and the spirit of what Carr wrote in her novels remain the same. While the Netflix show anchors on the romance between Mel Monroe (Alexandra Breckenridge), a nurse from Los Angeles, and former Marine, Jack (Martin Henderson), who owns the town bar, other characters on the series are just as important.
Fellow former Marine, Dan Brady (Benjamin Hollingsworth) who is aptly called Brady on the series, blew through town looking to settle into his life. Though Jack gave him an opportunity to work at the bar, Brady became infatuated with the business dealings of drug lord Calvin (David Cubit), eventually losing Jack's trust.
In the Virgin River Season 2 finale, Jack was shot and left for dead in his own bar, and in the third season, Brady was arrested for the crime. However, Hollingsworth is insisting that his character is being framed.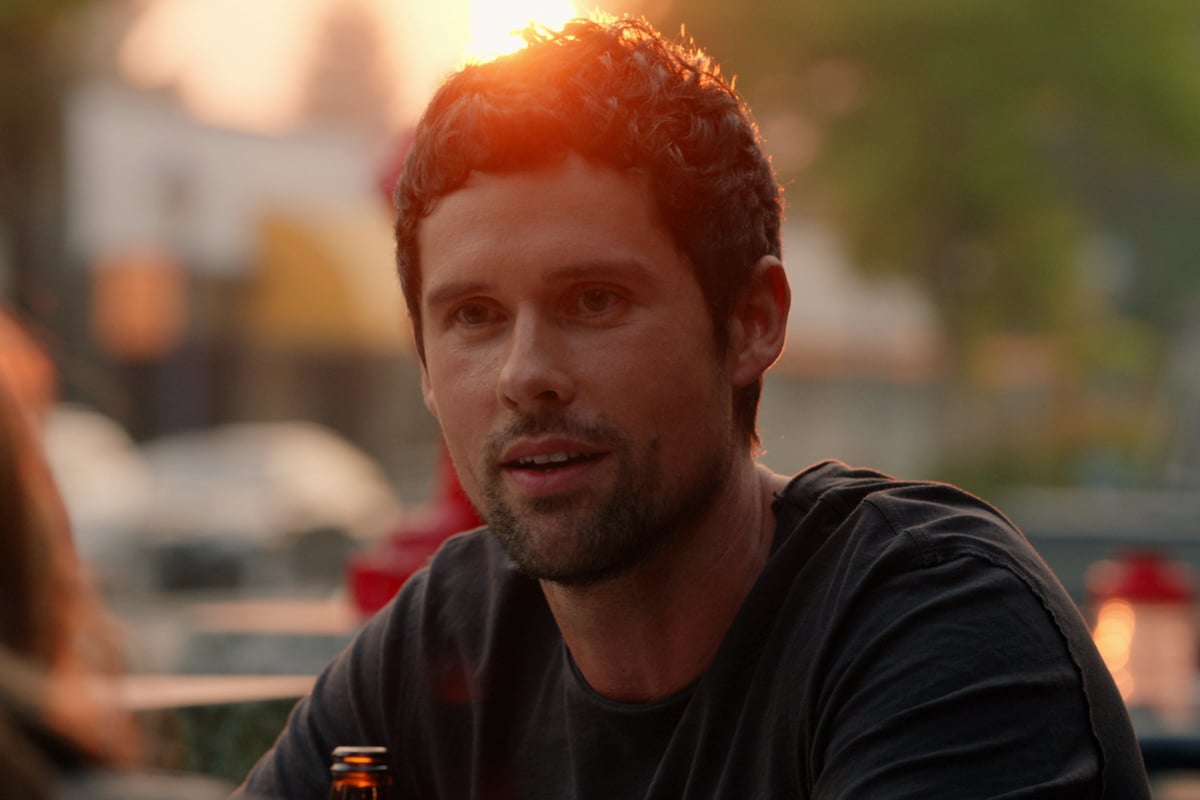 Brady is underestimated on 'Virgin River'
Though the first seasons of Virgin River portrayed Brady as being ill-tempered and moody, the third season introduced a softer side of the former Marine as he attempted to distance himself from Calvin and right the wrongs of his past. Brady's secret romance with Jack's sister Brie (Zibby Allen), also allowed fans to see him in a new light.
In fact, Hollingsworth says things are challenging for his character because he is constantly being discarded. "It's got to be tough to feel like an outsider in such a small town," Hollingsworth told TV Line. "But he's also been an outsider his whole life. His parents weren't really around when he was younger. His uncle raised him, and pretty much left him to his own devices. I think he's used to living on the fringe. He's also kind of like a stray dog. He can survive just about any situation. I think a lot of people in Virgin River underestimate him."
Ben Hollingsworth says Brady is being framed on 'Virgin River'
In the Virgin River Season 3 finale, a shocked Brie looks on as Brady is arrested by former Marine/detective Mike [Marco Grazzini] for shooting Jack. Though Jack has been remembering an encounter with Brady the night he was shot, Hollingsworth insists that things aren't as they appear.
"I'm pretty sure Brady is on everyone's suspect list," he told TV Line. "I wouldn't be surprised if the fans are placing bets about who ended up shooting Jack — and I wonder what the over-under is on Brady. I don't believe he's someone that would do that, regardless of his state of mind."
Henderson who portrays Jack on the show also explained that he has a hard time seeing Bady as a shooter. "As much as their relationship is fractured and filled with animosity and [they have] a complicated history," he told TV Line. "They were brothers, they fought together, and they defended each other with their lives. I think it feels a bit impossible for Jack to really get his head around that, but then more evidence comes to light and he starts to remember things and maybe he jumps to conclusions?"
Jack's shooter will be revealed in 'Virgin River' Season 4
Though Netflix has not yet renewed Virgin River for Season 4, Hollingsworth says he knows who shot Jack. "You know, in the recent weeks. I have also been told who supposedly shot Jack," he told Hollywood Life. "I think the punishment is they cut off your tongue if you say it, so I can't tell you."
Henderson revealed that fans are going to have to be a bit more patient to find out the truth. Initially, the writers were going to do a big reveal in season 3 but they ultimately decided to wait "There has to be a resolution, and obviously, it further complicates his relationship with Brady and it'll be nice to see some of that stuff resolved hopefully too, and maybe heal going forward," he told Entertainment Weekly.