'Virgin River': The Books Weren't As Family-Friendly as the Netflix Series
'Virgin River' is based on a book series from Robyn Carr — and the books weren't as PG as the Netflix series.
With Virgin River, Netflix shows why it's a streaming giant. There's something for everyone with gigantic fantasy series, single-camera sitcoms, reality shows, competitions, and cartoons. What it isn't known for, however, is its family-friendly romance movies. That's Hallmark's wheelhouse. With its adaptation of Robyn Carr's Virgin River, however, the channel hoped to change that. To do so, they had to make some sacrifices from the source material.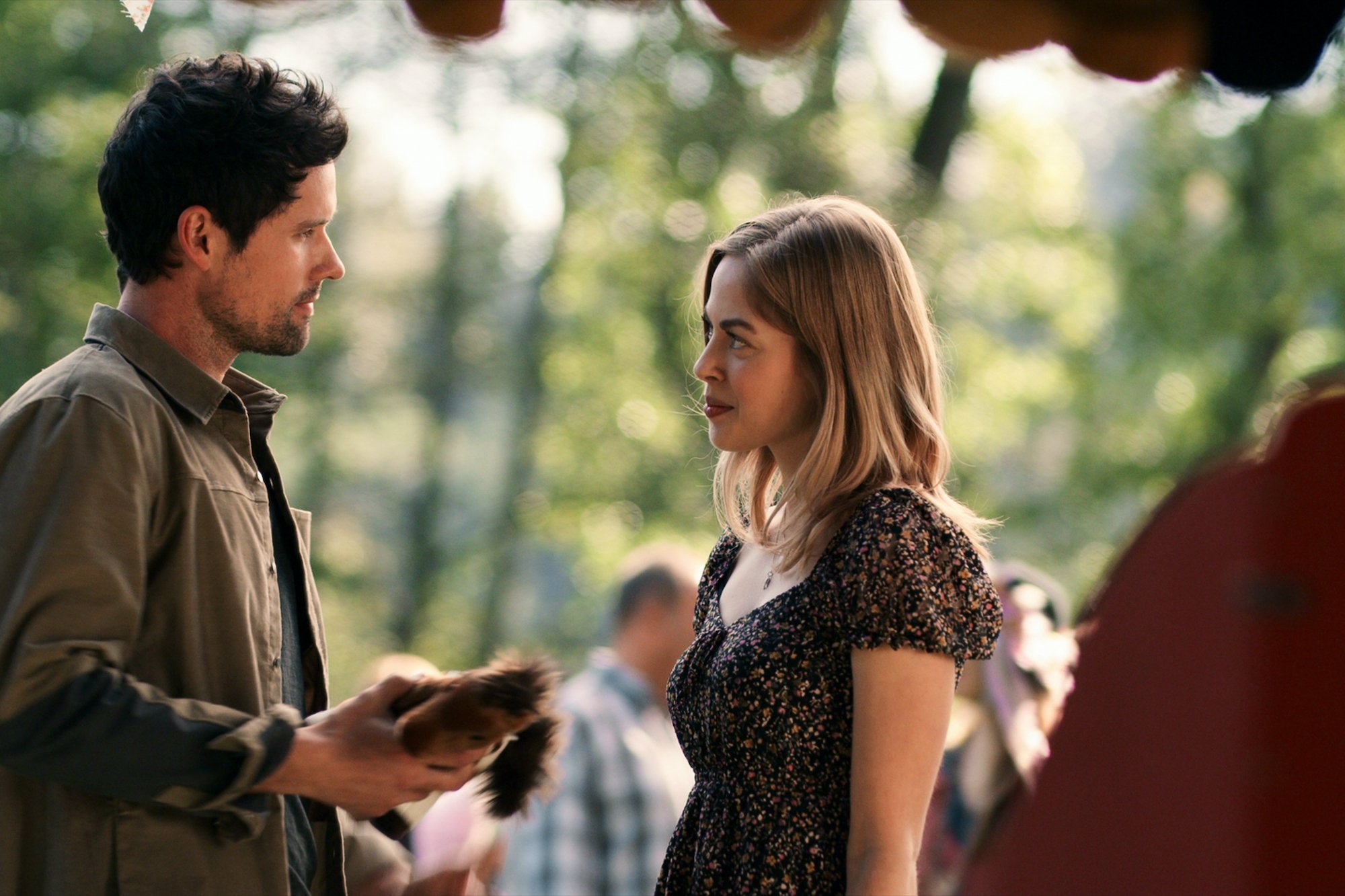 A not-so-virginal 'River'
Carr is known for her romantic novels told through women's eyes instead of the masculine lens, so many books, movies, and shows cater to. As such, they built up a passionate audience. Like the book, the series focuses on Melinda Monroe, a nurse from Los Angeles played by Alexandra Breckenridge, as she moves to a new, smaller town. 
The series is meant to give a more intimate look at the life and romance of a young woman in a world where she's dealt a bad hand. From the early days, Carr always saw her books as good television fodder. She spoke with Entertainment Weekly about her desire to make sure that the adaptation was made with love:
I really thought the Virgin River series would make a good television series. It has all the components that have worked for other series like Longmire and things like that, so I thought it would be really good. We've had a lot of interest over the years. They rarely pan out. But this time, I knew from the very beginning that it was going to work.
However, it took some changes to adapt to television. The series is far from pornographic, but it also doesn't shy away from viewing sex and intimacy through its romantic lens. While Netflix wanted to convey the passion that Carr wrote, they wanted to do so in a less Game of Thrones way and go more Hallmark-style. The results are both accurate to Carr's story and a departure from the source material. 
What drives 'Virgin River'?
As a streaming giant that doesn't need to attract sponsors, Netflix is no stranger to allowing adult content onto their streaming service. ScreenRant noted how they wanted to tap into the same well that makes Hallmark movies famous. While the books never shied away from showing the couples' most intimate moments, the series does so in a more PG way. 
While Carr never explicitly speaks about the changes that came to be, her vision for the show speaks on her desire to make a series that young women can look up to. This, more than anything else, could explain why the series went the more family-friendly route on Netflix. Carr told Entertainment Weekly:
There's a need for positive drama. Not just goody-two-shoes, everything-is-beautiful kind of story, but a kind of story where people have real problems and real issues and they have to resolve them. Hopefully intelligently and with the available help. Maybe with counseling, maybe with medical intervention. They need to come out the other side in a better place than they were, and the characters need to serve as positive role models for the women who are reading the books.
Did 'Virgin River' work?
It must be working. What's On Netflix notes how the series is awaiting its third season, as fans flocked to the first two in droves. While it may tone down the sex and romantic imagery, it captures the beauty of Melinda's life as she guides the world around her. It's a fascinating look into what goes behind shows such as this and how the differences from the source material change the product that fans see on screen.