'Virgin River': Brady Could Explore a Romance With Mel's Sister Joey in Season 3
Virgin River is expanding into new territory in Season 3. The new episodes are currently streaming on Netflix and they are full of drama. The series, which is based on Robyn Carr's books centers on Alexandra Breckenridge as Mel Monroe, a nurse who leaves her life in Los Angeles behind to move to Virgin River and heal from past traumas.
What Mel doesn't expect is to fall for Jack (Martin Henderson), a stoic former Marine and the town's bar owner. Though Virgin River is a small town, there's a lot going on. Dan Brady (Benjamin Hollingsworth), Jack's Marine comrade also blows into town linking up with the local drug kingpin, Calvin (Peter Cubitt), and flirting with the wrong women. This puts him at odds with the town's chef Preacher (Colin Lawrence) and Jack.
Now, Virgin River fans believe Brady is going to stir up even more trouble with a new romance.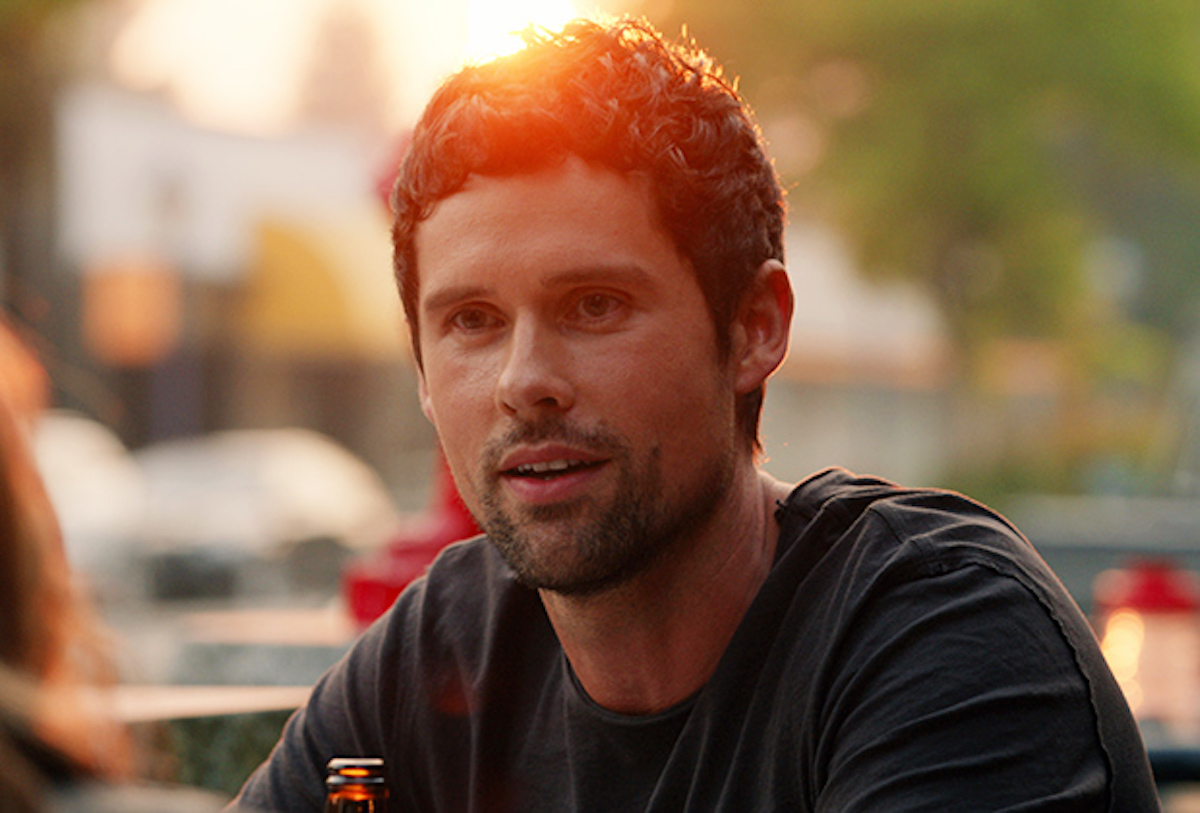 'Virgin River' fans will see a lot more of Brady in Season 3
As much as Virgin River centers the romance between Mel and Jack, other characters are starting to come into focus in a major way this season. Brady, will be getting a lot more screen time this season.
Now that he's officially ostracized himself from Jack, Brady is going to have to work overtime to regain his friend's trust. "It's got to be tough to feel like an outsider in such a small town," Hollingsworth told TV Line. "But he's also been an outsider his whole life. His parents weren't really around when he was younger. His uncle raised him, and pretty much left him to his own devices. I think he's used to living on the fringe. He's also kind of like a stray dog. He can survive just about any situation. I think a lot of people in Virgin River underestimate him."
Hollingsworth says Brady will also be showing a lot more skin this season.
Brady could start a romance with Mel's sister Joey in 'Virgin River' Season 3
The trailer for Virgin River Season 3 appears to showcase a burgeoning romance between Brady and Jack's sister Brie (Zibby Allen). We doubt that Jack will be pleased with this burgeoning relationship. However, some Virgin River fans are convinced that Brady's real romance will be with Mel's sister Joey (Jenny Cooper).
If you recall, Joey struck up a flirtation with Brady when she visited Mel. However, at the time she was still working on her marriage. Now that she is divorced there could be an opening for her and Brady. Hollingsworth hinted that he would be open to exploring that storyline.
"We were there for about five days, maybe six shooting that scene (at the mingle), so we were in the background – but you know, we still had to play out the scene as if we were flirting," Chatting with B. "So we were, I mean we were acting, but we were getting to know each other. By the time it was done I knew everything about Jenny and I think that just helped infuse the scene with some kind of chemistry and fun. And yeah, it'd be neat to explore that story arc because there definitely was the spark there."
We're just going to have to wait and see who Brady ends up with.
Did Brady shoot Jack?
While Brady is exploring romance in Virgin River Season 3, some fans think he's the culprit behind Jack getting shot. In a new clip from the season, Brady can be seen having a conversation with Calvin. In the scene, it's implied that Brady is in fact behind the shooting.
"I'm pretty sure Brady is on everyone's suspect list," Hollingsworth told TV Line. "I wouldn't be surprised if the fans are placing bets about who ended up shooting Jack — and I wonder what the over-under is on Brady. I don't believe he's someone that would do that, regardless of his state of mind. But it's impossible not to make him a suspect."